The Purge 4 Adds Six Actors To Cast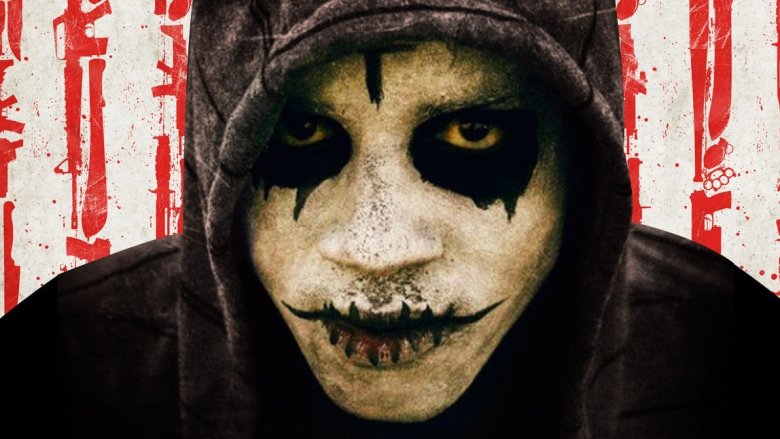 A host of new actors have joined the latest Purge film. 
According to Deadline, Steve Harris (The Practice), Mo McRae (Pitch), Joivan Wade (Doctor Who), Luna Velez (How to Get Away with Murder), Patch Darragh (Boardwalk Empire), and Mugga (Orange Is the New Black) will appear in The Purge 4. Details on their individual characters haven't been released.
The group joins Insecure actress Y'lan Noel and Training Day star Lex Scott Davis for the film, which Burning Sands helmer Gerard McMurray will direct. The Purge franchise creator James DeMoncao, who previously wrote and directed the first three movies, penned the script for the fourth film. 
Earlier this year, it was reported that The Purge 4 would feature a mostly black cast. "We always talk about how the only way to change the system is to make successful things with a black lead or female lead. It's the only way to do it. At first we were saying, it's not a race movie, it's more about class. But ultimately race is class," DeMonaco explained. He added, "[The] cast is 90 percent black."
The Purge 4 will serve as a prequel to the trio of films set in an alternate America in which the once-a-year Purge event makes all crime legal for 12 hours. According to DeMonaco, the pic is set on Staten Island during the night of the very first "experimental Purge," and will tell a story that director McMurray will imbue with emotion drawn from personal experience. 
"He lived through [Hurricane] Katrina, and Katrina was one of the early influences on The Purge itself when I saw the treatment of the people in the Ninth Ward by the government," DeMonaco explained. "That was part of what fed into the first Purge. So we met with Gerard, it was just the perfect fit. But the writing of the script was me, and it's 90 percent black people. So yeah, you get a little daunted. Like, 'What am I—Italian guy from Staten Island—what am I bringing to this?' But hopefully I'm telling the universal story."
The Purge movie starred Ethan Hawke as the head of a family that became the victims of a crew of Purge participants. In 2014, The Purge: Anarchy hit theaters and seriously impressed critics and fans alike. Two years later, The Purge: Election Year was released. That film veered off the stock Purge narrative to explore the future of America in times of political uncertainty and an impending social war. 
The Purge 4 is set for release on July 4, 2018.