The Purge 4 Finds Director In Gerard McMurray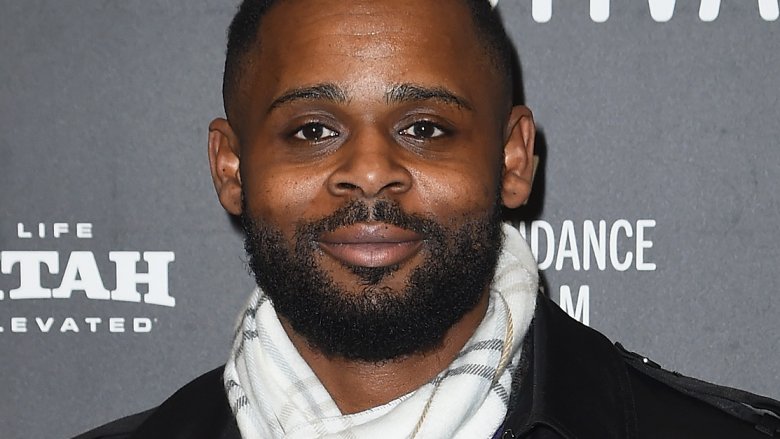 Getty Images
Get ready for another annual Purge.
The Hollywood Reporter confirms that Gerard McMurray, the director and co-writer of the Sundance Film Festival entry Burning Sands, is set to direct The Purge 4. McMurray is the very first filmmaker other than James DeMonaco to direct an installment of the action-horror movie franchise.
But fear not, Purge fans. Though he's not directing this time around, DeMonaco is still involved with the upcoming movie. He wrote the script and had a major hand in choosing McMurray to pass his proverbial torch to. 
The Purge movies are set on an alternate timeline in which America conducts a once-a-year event known as, you guessed it, "The Purge." For 12 hours, all crime, including grisly acts of murder, are completely legal. The first flick was released in 2013 and starred Ethan Hawke as the head of a family targeted by Purge participants. A year later, The Purge: Anarchy saw even greater success in the box office and amongst critics. The third installment, titled The Purge: Election Year, came in 2016 and stretched the series' narrative out to explore America's political future and burgeoning social war. 
Unfortunately, we don't know much about The Purge 4 just yet, as plot details are being kept under wraps. However, the minds behind the film are confident that McMurray will do an excellent job of directing no matter what the story entails.
"I have not seen a film as confidently directed in a long time as Burning Sands, and I'm excited to see Gerard's own expression of the Purge world," said DeMonaco. 
McMurray has gained recognition in the low-budget indie film world, associate producing Ryan Googler's stunning 2013 breakout Fruitvale Station and making his feature debut with Burning Sands, which zeroes in on the affects of extreme hazing. Burning Sands was first shown at this year's Sundance, and was later picked up by Netflix. 
The Purge 4 is due out on July 4, 2018. A Purge television series is in the works from Blumhouse and Universal Cable Productions for Syfy and USA, and is expected to release simultaneously with the new movie. 
While we wait to learn more, check out the untold truth of The Purge.