The Worst Fire In Chicago Fire Season 7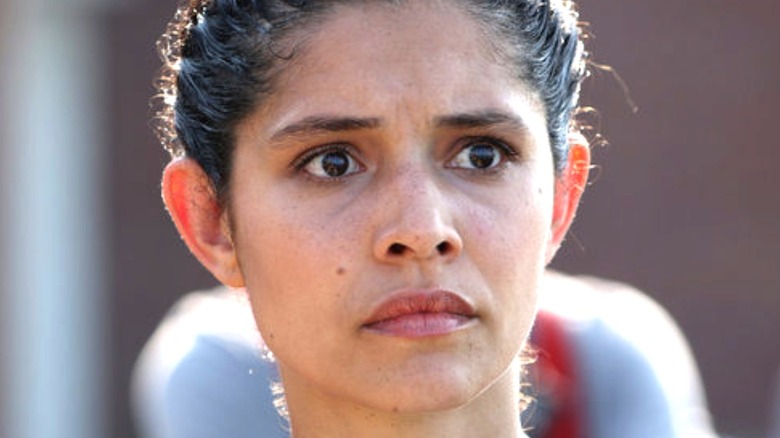 Adrian S. Burrows Sr./NBC
NBC's hit action-drama "Chicago Fire" ignited its Season 7 with the debut episode "A Closer Eye" in September 2018. As usual with this adrenaline-fueled entry in producer Dick Wolf's three-tiered "One Chicago" slate of shows, this season of the long-running series delivers all the first responder firefighting and rescue exploits fans have come to expect. Also per Wolf's patented entertainment formula, the season includes an audience-engaging dose of soapy emotional moments among the show's ensemble cast.
As for high-intensity action challenging the Firehouse 51 crew, the season more than lives up to its standard quota of hair-raising, edge-of-your-seat emergencies. One of the more memorable events is a harrowing blaze on the 20th floor of a residential skyscraper. Added stress is layered on in the episode because the father of brothers Jay (Jesse Lee Soffer of "Chicago P.D.") and Will Halstead (Nick Gehlfuss of "Chicago Med") has temporarily gone missing in the burning building. Then there's a monster freeway accident in the mid-season finale, "Always a Catch," that also involves a squad member's loved one being put in jeopardy. And while these and other interludes clearly test the squad's mettle, what's the one fire that truly stands out as the worst in all of Season 7 on "Chicago Fire"?
The blaze in Chicago Fire's Season 7 finale has shattering consequences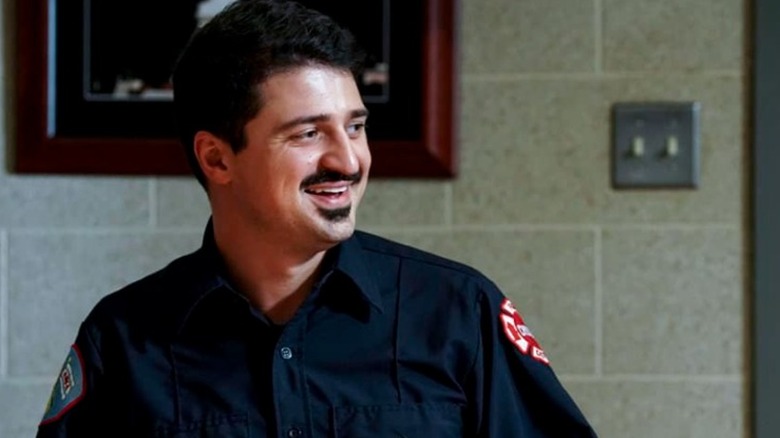 Elizabeth Morris/NBC
Airing in May 2019, "I'm Not Leaving You" is the last episode on Season 7 of "Chicago Fire." As the episode progresses, the Firehouse 51 first responders are called out to an especially dangerous conflagration at a mattress factory. With a boiler in the basement threatening to explode, Chief Wallace Boden (Eammon Walker) orders the team to evacuate. Several firefighters, however, refuse to abandon the remaining victims inside, including two fan favorites, Christopher Herrmann (David Eigenberg) and Brian "Otis" Zvonecek (Yuri Sardarov).
As it turns out, Herrmann does make it out alive, but Otis isn't as fortunate. He sustains injuries that prove too severe to survive, unexpectedly dying in the show's Season 8 premiere as his heartbroken best friend Joe Cruz (Joe Minoso) looks on. Queried in 2019 on TV Line about why Sardarov's beloved, long-enduring character was selected for this tragic and unanticipated end, showrunner Derek Haas explained it had to do with reminding fans of the series' deadly serious subject matter. "We gotta put some teeth back into the show," Hass said at the time, adding, "We gotta show that the dangers are real." And while the series packs this season with plenty of other emotionally wrenching moments, there's little doubt that it was the blaze that shockingly takes the life of series regular Otis Zvonecek that ranks as the very worst fire in all of Season 7 on the show.