Justice League Projected To Top Wonder Woman's Opening Weekend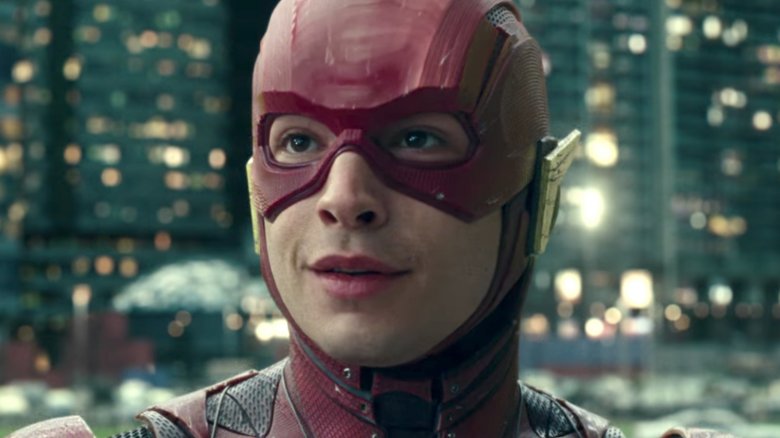 Can Justice League do even better at the box office than Wonder Woman? It's a definite possibility.
Fandango reported that tickets went on sale last night (Oct. 25), and according to Deadline, early projections for the upcoming DC ensemble have the movie opening between $110 million and $120 million in North America. That would be a better opening weekend than Wonder Woman had, bringing in $103 million.
More than half of the ticket-buyers surveyed called Justice League a "definite" choice, while 89 percent identified as DC fans. About 86 percent said they're most excited to see Gal Gadot as Wonder Woman again, however many also cited Jason Momoa's Aquaman as the big draw. The movie also stars Ben Affleck as Batman, Ezra Miller as the Flash, Ray Fisher as Cyborg, and Henry Cavill as Superman.
The previous DC ensemble, Batman v Superman: Dawn of Justice, opened to $166 million on its way to a total of $330 million in North America and $873 million worldwide. Meanwhile, Wonder Woman benefited from great word of mouth buzz this past summer and soared to become the DCEU's biggest film ever in North America with $412 million. It was the second-biggest movie of the year stateside, behind only Beauty and the Beast ($504 million).
Of course, Thor: Ragnarok is currently taking some potential business from Justice League. The Marvel flick is projected to open to $125 million when it hits theaters on Nov. 3. But it'll already have been out a few weeks by the time Justice League arrives on Nov. 17, so the numbers for the DC movie could go up.
Although the movie credits Zack Snyder (Batman v Superman) as the sole director, Joss Whedon (The Avengers) stepped in to handle reshoots and post-production. Undoubtedly, we'll have a better forecast for Justice League once the first reviews are in, but as of now, the folks at Warner Bros. have to be smiling.