American Horror Stories Season 2 Trailer Promises All Of The Genre Tropes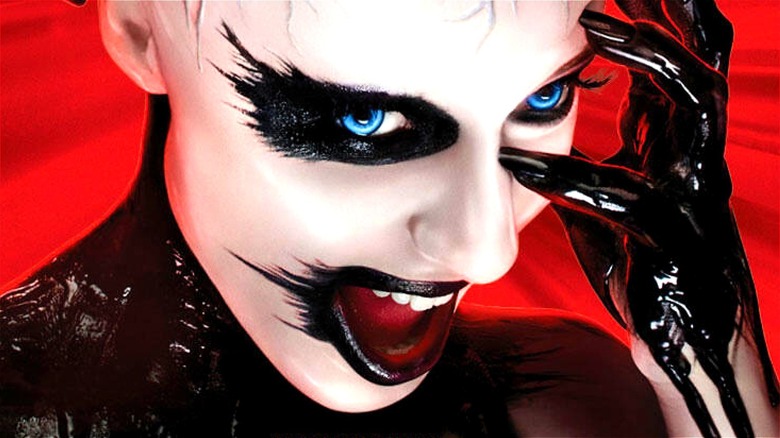 Hulu
People just can't seem to get enough of getting scared. 
The "American Horror Story" anthology series has gone strong for many years now. To help give people even more reasons to be afraid of what goes bump in the night, we have an even stricter anthology series to tide us over until the next mainline series — "American Horror Stories." Instead of dividing stories into seasons, this show gives audiences bite-sized tales of anguish that span merely a single episode. As evidenced from the first season, that's plenty of time to deliver frights, and the second season promises to be no different. 
While the first season delivered haunted movies and feral children, Season 2 appears to offer all of the same great horror tropes fans have come to expect out of this series. With a new trailer, viewers can now look forward to a creepy dollmaker, ghosts, and things popping out of the most unexpected places.
Prepare yourself for more tales of the macabre
The "American Horror Stories" Season 2 trailer definitely should be watched in a well-lit room, lest you open yourself up to getting freaked out by shadows in your midst. The trailer effectively showcases the various stories that will make up the second season and shows off the stellar cast, including the likes of Alicia Silverstone, Max Greenfield, Gabourey Sibide, Bella Thorne, and Rebecca Dayan, to name a few. 
Fans have responded in an overwhelmingly positive fashion to the teaser, with many thinking it already looks superior compared to the first season. Some of the comments you'll find under the video on YouTube include "This looks so much more interesting than the first season" and "I'm so excited that Alicia Silverstone has joined the cast."
The reaction was similar on Twitter, where people were once again getting hyped for more "American Horror Stories" in their lives. The official "American Horror Story" Twitter account posted the trailer, and you can find ample messages from people psyched that the next season looks stellar. You can see for yourself whether Season 2 meets expectations by checking it out when it drops on Hulu on July 21.