We Finally Know When American Horror Stories Season 2 Is Hitting Hulu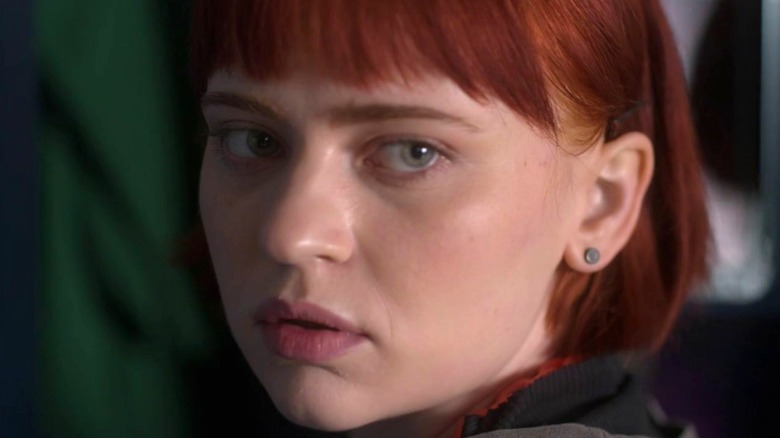 FX/Hulu
"American Horror Stories" is the first program to anthologize the sprawling, interconnected tendrils of the ever-expanding "American Horror Story" universe by chopping up the bloody bits of the show and feeding them to the audience in small, easily-digested one-shot episodes.
The program's wild inaugural season deconstructed an urban legend, traded in black magic, took fans back to the Murder House, and mocked social media influencers. It also drew mixed results from critics on Rotten Tomatoes, while fans expressed their disappointment in Season 1's execution, characters, and even the quality of the stories on display. What, if anything, will change for Season 2? 
That remains to be seen, as no cast or plot details have been released yet. What we do have is some brand-new key art and a debut date for the show's second season. Soon enough, fans of the franchise will have a whole new set of episodes to dive into on Hulu.
American Horror Stories will be back on Hulu in July
As announced on the official "American Horror Story" Twitter, the first installment of Season 2 of "American Horror Stories" will be uploaded to Hulu on July 21. There's no word as to how many episodes the season will contain, nor if the entire season will be posted in a single batch. If the show follows its first-season path, then it's likely fans will be treated to a small taste of the show's wicked ways before receiving weekly installments. Per IMDb, Hulu uploaded the first two episodes of the first season of "American Horror Stories" on the same date, then released an episode weekly.
The key art released with the announcement shows what appears to be three china dolls in extreme close-up. They wear exaggerated make-up, brightly-painted lips, and thick eyelashes. Each has a notably different expression. One seems curious, another angry, and the third appears disgusted. With further study, it appears that the impressively-coiffed, lace-bedecked, veil-wearing dolls are all women. "Somebody's watching you," reads the tag line attached to the tweet. Will the show's second season be about voyeurism? Or will it be about inanimate objects coming to life? Fans will have to wait until July 21 to find out.