What Norman Reedus Will Miss Most About The Walking Dead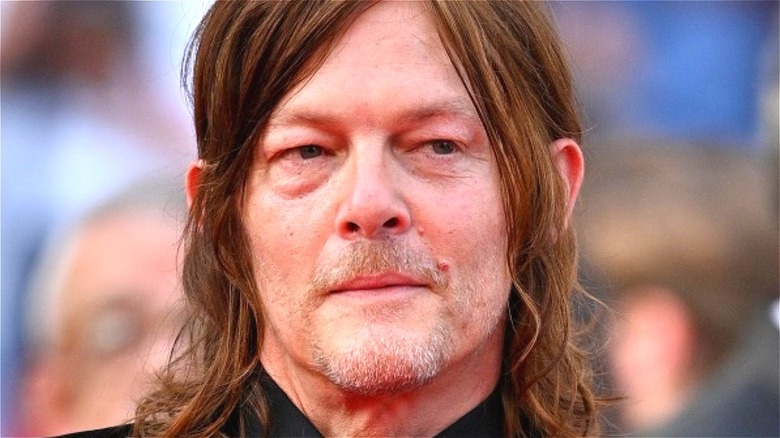 Lionel Hahn/Getty
As a clip posted to "The Walking Dead" Instagram account reminded fans earlier this year, the zombie-filled hit series is set to return for its final batch of episodes in the fall of 2022, marking the end of what was once the most popular show on cable television (via Forbes). Season 11 has worked hard to push the storyline toward the finish line, introducing the Commonwealth, a community with over 50,000 survivors. It's uncertain how much the ending of the comic books will play into the ending of the show, but it'll be an event to behold regardless.
However, it's not the end of the "Walking Dead" universe by a long shot, and more than a few spin-offs are forthcoming. including the Maggie and Negan-centric "The Isle of the Dead," starring Lauren Cohan and Jeffrey Dean Morgan. Fortunately, Daryl (Norman Reedus) is another one of the characters getting his own show, so it won't be the last time fans see him once "The Walking Dead" comes to a close. Still, the end of the flagship series is a huge deal, and Reedus has shared what he's going to miss about it the most.
The Walking Dead's Norman Reedus will miss the people the most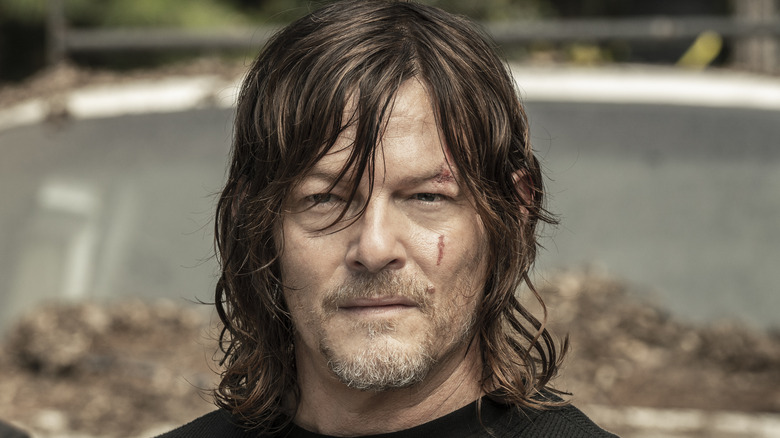 Jace Downs/AMC
During an interview with People in May, Norman Reedus revealed that, above everything else, he will miss the people who worked on "The Walking Dead" the most — and that doesn't just extend to the cast. "I think what I'll miss the most is the people, not just the cast, but the crew," he said. "You become very tight with the crew after that long. We've become really good friends and a lot of us still keep in contact." Filming for the final season of "The Walking Dead" wrapped in March, but it's clear that everyone involved in the show is still very much on Reedus' mind.
The actor also revealed that emotions were running high on the final day of being on set and that he was the first to make a speech to everyone there. Given that Reedus is one of the show's longest-tenured cast members, that makes a lot of sense. Despite all of this, however, it was only when he got home later that day that Reedus realized that "The Walking Dead" was truly over.
While that's certainly a bittersweet moment, at least there are still eight more episodes for fans to enjoy when "The Walking Dead" eventually returns. Here's hoping that they found an ending that everyone, viewers included, can be happy with.