Norman Reedus Reveals The Moment He Realized The Walking Dead Was Truly Over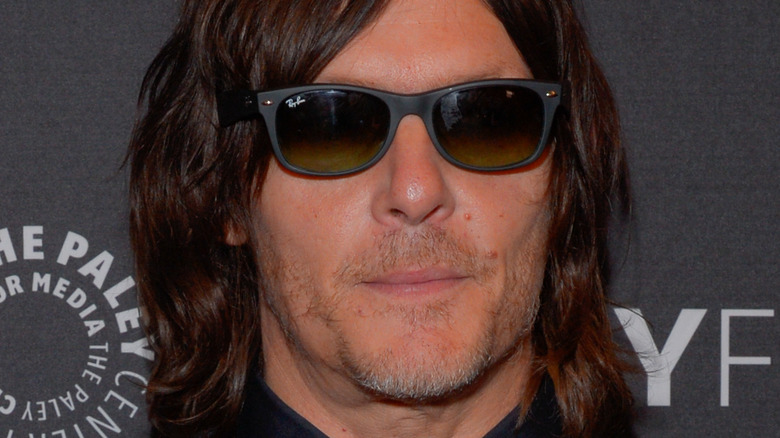 Ron Adar/Shutterstock
2020 will go down in history as one of the most infamous years in "Walking Dead" history. It was that year that saw AMC finally announce that the historic television series would come to an end in 2022 following the release of Season 11. To send the show off in the biggest way possible, it came to light that the final season would dwarf all others with a staggering 24 installments, giving fans plenty of time to bid farewell to it and their favorite characters. At the same time, it gave the cast time to take in the program's victory lap, too.
It's no secret that throughout its run, "The Walking Dead" hasn't shied away from killing off its main characters — occasionally doing so in pretty gruesome ways. As a result, not many folks on the show at the time of Season 11 were from the first season, but a select few had endured that long. One such name is Daryl Dixon: the crossbow-toting, motorcycle-riding apocalypse survivor brought to life since the third overall episode, "Tell It to the Frogs," by actor Norman Reedus. With longevity like that, leaving "TWD" behind couldn't have been easy.
With over a decade of "Walking Dead" under his belt, Norman Reedus could pinpoint the exact moment it hit him that the program had ended.
It didn't occur to Reedus until he got home after the last filming day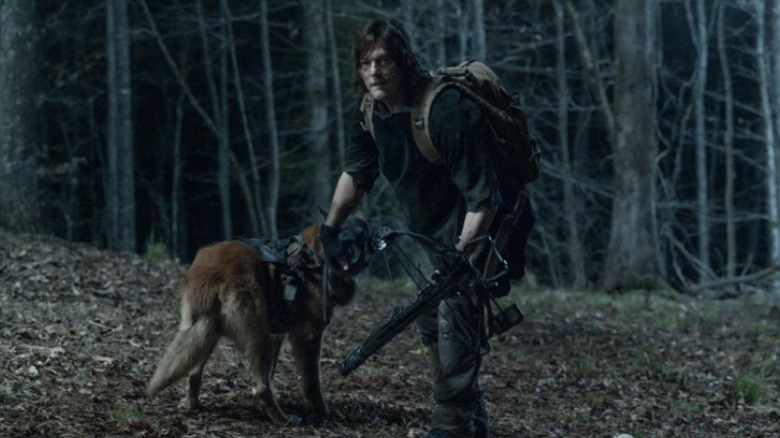 AMC
In May of 2022, Norman Reedus spoke to People about the waning days of "The Walking Dead," specifically, his final day the cameras rolled. He explains that it was an emotional day full of tears and speeches, and when he finally went home — still wearing his Daryl Dixon wardrobe — that's when it really hit him that the series had concluded. "When I got to my gate, I was like, 'Wow, I'm never going to take that route again,'" he said, noting that as he sat in his car, it finally registered that "TWD" was over. Of course, as he added, if he ever feels sad, he can always put on his Daryl outfit and walk around town for a bit.
Of course, if you're at all familiar with the "Walking Dead" news cycle, you'll know that Norman Reedus hasn't parted ways with the Daryl Dixon character just yet. As a part of AMC's ongoing initiative to expand the "Walking Dead" universe, he's set to star in his own spin-off series down the road. This is the same project that he almost shared with Melissa McBride's Carol Peletier, however, McBride ultimately dropped out due to the show's travel requirements. Weighing in on his co-star's exit, Reedus said that she deserved the time off after years in the role and that it's inevitable that Carol and Daryl will reunite in the future.
Even though "The Walking Dead" has reached its end, at least fans haven't seen the last of Daryl Dixon or the man behind him, Norman Reedus, in the franchise.