Kim Kardashian Didn't Know These Stars Were SNL Icons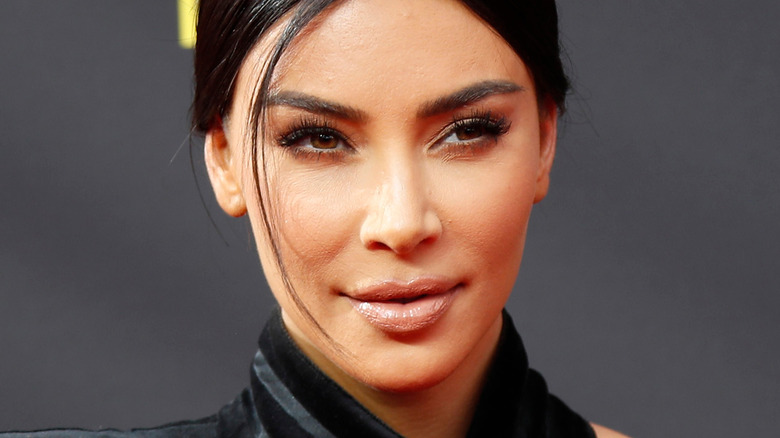 Kathy Hutchins/Shutterstock
When you live the social-butterfly, hard-partying lifestyle of a Kardashian, you aren't necessarily parked in front of the TV every Saturday night to watch "Saturday Night Live." Nowadays, the cool kids can just watch "SNL" on Hulu the following Sunday morning, but back in the pre-streaming era, it was a lot easier for even the show's biggest stars to slip under the radars of people with busy social calendars. All that is to say that it isn't that surprising that reality TV star and model Kim Kardashian, despite currently being in a relationship with departing "SNL" star Pete Davidson, wouldn't be familiar with every single member of the show's ever-expanding cast list.
Still, it's always good for a laugh when a celebrity's "SNL" tenure goes unrecognized in public, especially if they've gone on to greater fame after leaving the show. And in a recent talk show appearance, Kardashian not only admitted to being ignorant of two big stars' Studio 8H histories but also claimed to have never watched a single episode of the show in her life.
The revelation came after Kardashian hosted the show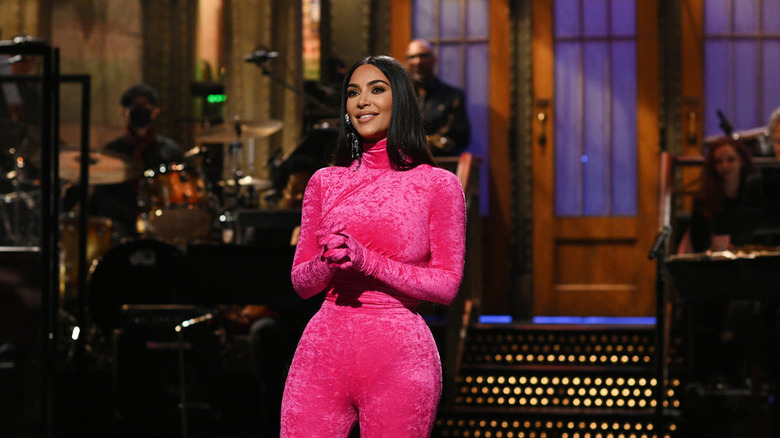 Rosalind O'Connor/NBC
In October 2021, Kim Kardashian hosted an episode of "Saturday Night Live," which, according to show business lore, led directly to Kardashian falling for Pete Davidson during a sketch parodying the Disney film "Aladdin."
But several months later, in June 2022 (via NBC Insider), Kardashian appeared on "The Tonight Show with Jimmy Fallon" (via YouTube), and naturally, her appearance on "SNL" came up. During the interview, Kardashian admitted that she "had no idea" that Fallon himself was once a member of the cast, and the same went for Will Ferrell.
Kardashian knew Fallon only as a talk show host and Ferrell only as a movie star, which only makes sense in view of her most surprising revelation: that she'd never watched a single episode of "SNL" before. "I have to be honest — I had never seen 'SNL' before," said Kardashian, before amusingly adding that she did have a little bit of previous contact with the show: "I had gone to one taping of Eddie Murphy ... and I'd gone backstage."
That means that Kim Kardashian has to be one of the only people in the world who has been backstage on "SNL" without ever watching it at home.
It's hard to believe, but Kardashian spent her whole life being unfamiliar with classic Ferrell "SNL" sketches, like "Celebrity Jeopardy!" And she might not even know what "More Cowbell" means.