Shazam: Fury Of The Gods Director Just Roasted Dwayne Johnson On Instagram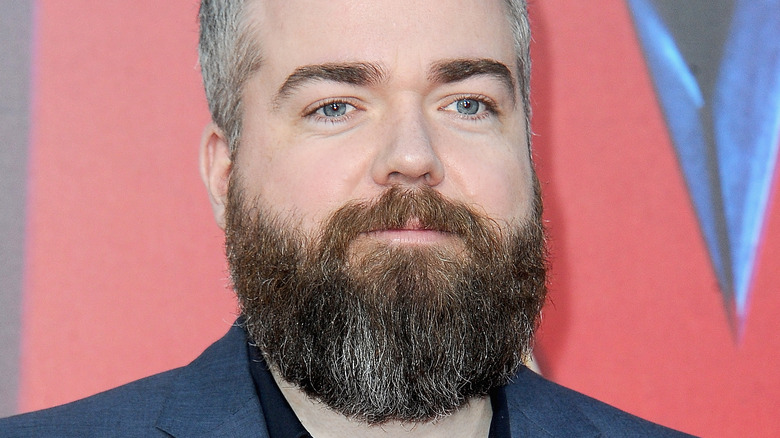 Albert L. Ortega/Getty Images
When Warner Bros. Pictures released "Shazam!" in the spring of 2019, it's safe to assume expectations for the superhero fantasy were tempered. The man-child supe is, after all, not among DC's best-known characters, and the film wasn't exactly fronting big name talent either as Zachary Levi (know mostly for his work in cult-hit spy comedy "Chuck," prior to that) was arguably the highest profile star in the "Shazam!" cast. And yet, on the strength of Levi's charismatic performance, and the assured direction of David F. Sandberg, the heartfelt coming-of-age superhero flick proved a surprise hit with both fans and critics (per Rotten Tomatoes), and even pulled north of $365 million at the box office (per Box Office Mojo). 
A sequel was promptly green-lit, with most of the original film's cast and crew set to return, including both Levin and Sandberg. Savvy studio bosses also moved a "Shazam!" spin-off onto their production slate in the guise of "Black Adam," landing superstar Dwayne Johnson for the coveted title role. Both "Black Adam" and "Shazam: Fury of the Gods" are slated to hit theaters later this year (Oct 21, and Dec. 21 respectively). And based on their comics rivalry, both of the DC supers will undoubtedly face off on the big screen sometime in the not-too distant future, with The Rock already having predicted the outcome. 
Ahead of those box office and big screen showdowns, however, it seems "Shazam!" helmer Sandberg has taken to social media to throw a little loving shade in the direction of Dwayne Johnson. Here's how he did it.
David F. Sandberg dropped an animated jab at the Black Adam star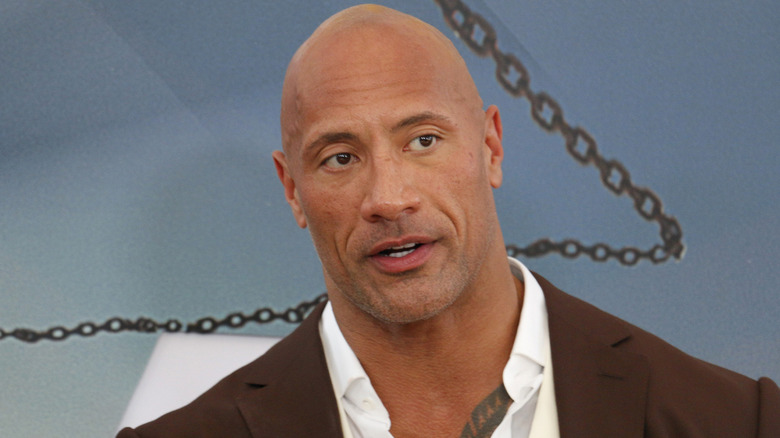 Tinseltown/Shutterstock
Now, if you're not already following David F. Sandberg's Instagram page you should probably go ahead and do that, because the "Shazam!" and "Lights Out" director has a lot of fun with the site, and regularly posts about projects he's working on. That includes a recent series of posts titled "Totally True Tales from Shazam 2," which are essentially mini comic books animated by Sandberg himself that hilariously detail fictional behind-the-scenes accounts from the production of the film.
To date, Sandberg has released three such posts about "Shazam: Fury of the Gods." The first involved franchise newcomer Helen Mirren. The second involved returning star Jack Dylan Glazer. And the third indeed lovingly roasted Black Adam himself, Dwayne Johnson. It did so by cheekily acknowledging the not-entirely "chameleonic" screen persona Johnson has crafted over the course of his acting career, with Sandberg penciling himself having several encounters with "The Rock" donning numerous not-so deceptive disguises. Along the way, Johnson is assumed to be slipping Sandberg anonymous notes about the balance of power shifting in the DC Universe, signing them only with his biceps measurements.
It's safe to assume Sandberg penned and posted the roast fully in jest, of course, noting specifically in the final frame he can't be certain if he's ever met Dwayne Johnson. Heck, one might logically even take this cheeky bit as winking confirmation of the rumor that Black Adam will cameo in "Fury of the Gods" (per Cinema Blend). But only time will tell at this point.