The Black Panther Death Ryan Coogler Regrets Shooting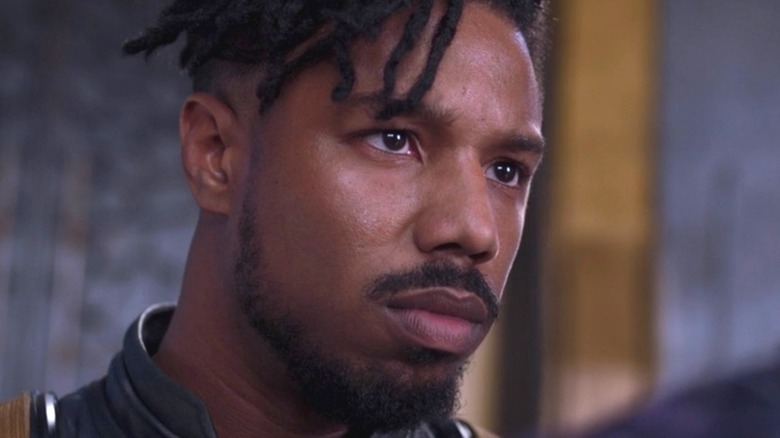 Marvel Studios/Disney
Out of all the entries in the Marvel Cinematic Universe, the film that arguably had the greatest cultural impact across the world outside of the "Avengers" films is "Black Panther." Based on the classic Marvel character created by Jack Kirby and Stan Lee, the film sees T'Challa (Chadwick Boseman) try to stop the vengeful Killmonger (Michael B. Jordan) from taking over Wakanda and starting a worldwide uprising.
"Black Panther" became 2018's second-highest-grosser (after "Avengers: Infinity War"), exploding at a worldwide box office total of over $1.3 billion (via Box Office Mojo), while also becoming a critical darling with a 96% Tomatometer score on Rotten Tomatoes. Even more significantly, many see it as a cultural milestone. The African American community, in particular, largely found the film an empowering experience (via Time).
One of the elements that helped the blockbuster shine is the guiding hand of director Ryan Coogler, whose distinct voice helped his previous films, "Fruitvale Station" and "Creed," stand out from the crowd and become critically acclaimed (via Rotten Tomatoes). It would seem that Coogler would have no regrets about helming such a successful and meaningful film. However, for the filmmaker, there is one aspect of the making of "Black Panther" that he wishes went down differently.
Coogler was crushed by Klaue's death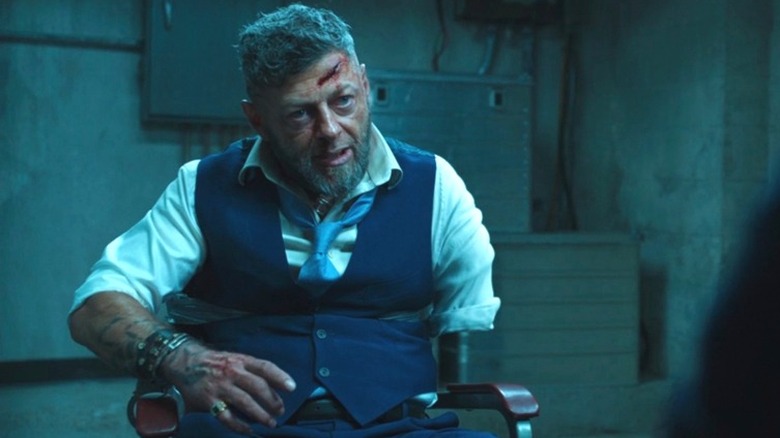 Marvel Studios/Disney
In an interview with the Toronto Sun, Ryan Coogler says that he was upset by the decision to kill off one of the film's villains, Ulysses Klaue (Andy Serkis). "I like Klaw [sic]," Coogler said. "I was bugged by having to do that. It's tough when you have to kill characters off and I really did love that character." Klaue first appeared in the Marvel Cinematic Universe three years prior to "Black Panther" in 2015's "Avengers: Age of Ultron." A gangster and black market smuggler, Klaue sold billions of dollars' worth of vibranium he had stolen from Wakanda and eventually loses his life to Killmonger.
Killing the character played by the famous motion capture actor was a heavy blow to Coogler. "I love Andy, he's a lovely person," Coogler said. "But again, it's one of those things where when you've got so many people in a movie, some of them have to go. Klaw [sic] in this movie, he's just having a good time. Every scene he's in, he's walking in like it's the best day of his life. He's got a swagger to him that's interesting and for me it was cool to see Andy act like that. It was a real pleasure."
Fortunately for Coogler, the respect goes both ways even despite Klaue's grizzly fate. In an interview with Screen Rant, Serkis not only brought up his great excitement at getting the chance to return to the role after "Age of Ultron" but also gave praise to Coogler's talents and vision for the film as a whole.