Black Panther Director Ryan Coogler Pens Emotional Thank You Letter To Fans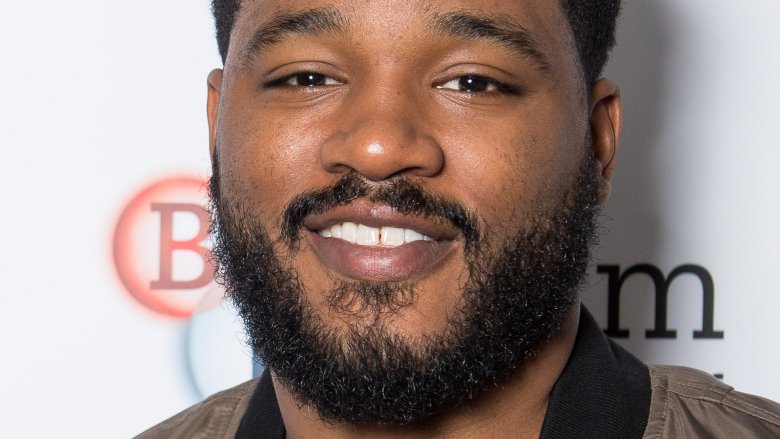 Getty Images
Black Panther exceeded expectations at the box office during its opening weekend, and director Ryan Coogler is a little overwhelmed by it all. 
The Chadwick Boseman-starring film, the 18th installment in the Marvel Cinematic Universe, is riding the high of a record-shattering run, having pulled in $242 million over the four-day President's Day weekend. All facts and figures considered, Black Panther soared to earn enough money to become the second-best four-day showing in U.S. history. The accolades continue, too, with Black Panther sitting proud as the best reviewed film of all time (on Rotten Tomatoes, at least). It's also the second-ever Marvel movie to earn the coveted A+ grade from review aggregator company CinemaScore. 
Following this massive wave of positivity, Coogler, who previously helmed Fruitvale Station and Creed, penned a heartfelt letter to fans, thanking them for supporting Black Panther. 
"I am struggling to find the words to express my gratitude at this moment, but I will try," Coogler wrote (via Twitter). "Filmmaking is a team sport. And our team was made up [of] amazing people from all over the world who believed in this story. Deep down, we all hoped that people would come to see a film about a fictional country on the continent of Africa, made up of a cast of people of African descent. Never in a million years did we imagine that you all would come out this strong. It still humbles me to think that people care enough to spend their money and time watching our film. But to see people of all backgrounds wearing clothing that celebrates their heritage, taking pictures next to our posters with their friends and family, and sometimes dancing in the lobbies of theaters often moved me and my wife to tears."
He continued, giving his thanks to the "the people who bought out theaters, who posted on social about how lit the film would be, [who] bragged about our awesome cast, picked out outfits to wear, and who stood in line in theaters all over the world all before seeing the film," and then directing his gratitude toward "the press who wrote about the film for folks who hadn't yet seen it, and encouraged audiences to come out" as well as the young kids who saw the film with "their parents, with their mentors, and with their friends."
Coogler ended his emotional note with a simple but moving sentiment: "Thank you for giving our team of filmmakers the greatest gift: The opportunity to share this film, that we poured our hearts and souls into, with you."
Black Panther stars Lupita Nyong'o as Nakia, Danai Gurira as Okoye, Letitia Wright as Shuri, Daniel Kaluuya as W'Kabi, Winston Duke as M'Baku, Angela Bassett as Ramonda, Forest Whitaker as Zuri, Florence Kasumba as Ayo, John Kani as T'Chaka, Sterling K. Brown as N'Jobu, Michael B. Jordan as Erik "Killmonger" Stevens, Martin Freeman as Everett K. Ross, and Andy Serkis as Ulysses Klaue.
With any luck, Marvel will put a Black Panther sequel in the works in the future, and bring Coogler back on for a second round of success.