Mark Hamill Confirms George Lucas' Stance On Star Wars Name Pronunciations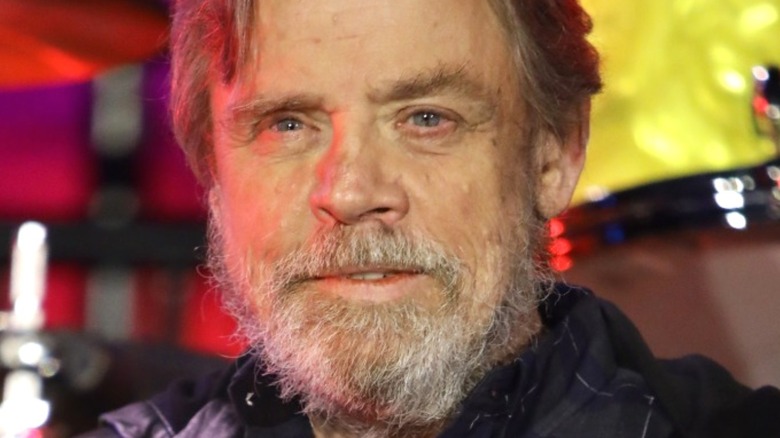 Tiffany Rose/Getty
The "Star Wars" movies and television shows feature one of the most expansive fictional universes that have ever been brought to the screen. That universe has only expanded in recent years thanks to Disney+ series like "The Mandalorian," "The Book of Boba Fett," and "Obi-Wan Kenobi," as well as upcoming entries like "Ahsoka" and "Andor." All of these shows, along with the spin-off movies and sequel trilogy, have brought fans plenty of new creatures, characters, and places in the galaxy that have never explored before. With that being said, new things in "Star Wars" always come with new and complicated names too.
The official Star Wars account on Twitter even recently joked about the pronunciation of certain "Star Wars" objects like the Galactic Empire's AT-AT Walkers that were first seen during "Star Wars: Episode V – The Empire Strikes Back." They tweeted the question, "How do you pronounce AT-AT?" Included was also a poll, with the only two options hilariously being "AT-AT" or "AT-AT."  Fans like @flippiefloppies joked in the replies, saying, "Excuse me....this is a hot button issue." The poll would even catch the attention of Luke Skywalker himself, Mark Hamill.
Hamill's interesting reply to the tweet actually ended up shedding some light on original writer and director George Lucas' stance regarding all those tricky "Star Wars" pronunciations.
George Lucas apparently didn't worry too much about pronunciations when making Star Wars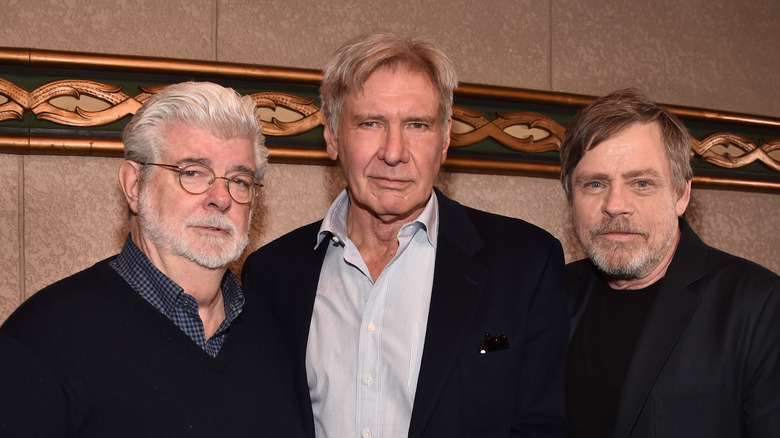 Alberto E. Rodriguez/Getty Images
According to Mark Hamill's response on Twitter to the official Star Wars account, George Lucas supposedly doesn't worry too much about pronunciations in the "Star Wars" universe. The actor explained, "FYI: When we would ask George: 'Is it Chew-bah-ka or Chew-back-a?' / 'Is it Lay-a or Lee-a?' / 'Is it Hahn or Han (as in hand)?'- he would just shrug & didn't really care. He told us it would be pronounced in various ways in different parts of the galaxy. #TrueStory."
So, according to Luke Skywalker himself, Lucas didn't sweat over the pronunciation of Leia's name due to the galaxy containing many lifeforms who would all pronounce it differently. As Twitter user @ericksheldon40 noted, "different dialects, that makes sense." 
While George Lucas may not have concerned himself too much over the pronunciations while making the original trilogy, he still takes great care to make sure the ongoing "Star Wars" franchise is to his standards. The venerated director even visited the set of "The Mandalorian" back in 2018 (via Entertainment Weekly). It's clear that Lucas will likely always care when it comes to "Star Wars," but you are probably safe whether you pronounce it AT-AT or AT-AT.