The Real Reason The Big Bang Theory Featured So Many DC Superheroes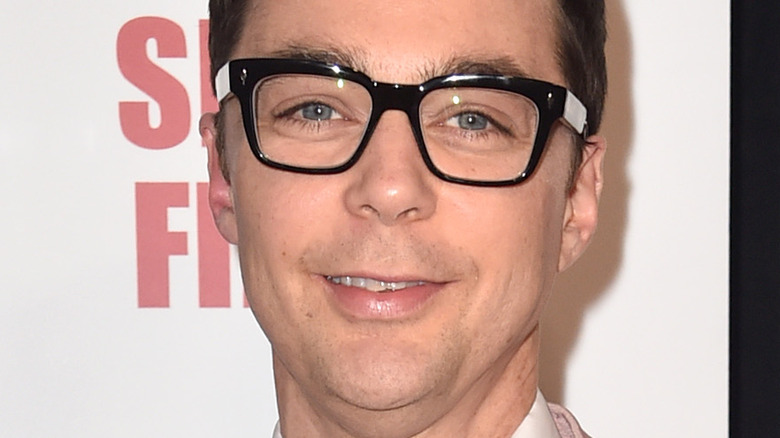 Alberto E. Rodriguez/Getty Images
The timing of "The Big Bang Theory" was pretty much perfect. By the time the show rose to popularity, the modern age of superhero movies had already kicked into full gear with the launch of the Marvel Cinematic Universe and DC Extended Universe. When the series called curtains in 2019, Neima Jahromi of The New Yorker discussed how the series was a crucial asset in "normalizing" nerd culture. Jahromi also noted how Chuck Lorre's sitcom "introduced concepts from tech and nerd circles as that culture grew from a curiosity to a vexation to an inescapable substrate of American life."
The four male leads spent a decent amount of time discussing their favorite franchises' intricacies. And when they weren't occupying Sheldon Cooper (Jim Parsons) and Leonard Hofstadter's (Johnny Galecki) apartment watching movies, the roster of scientists could be found at The Comic Center of Pasadena, a comic book and novelty shop run by Stewart Bloom (Kevin Sussman).
The series and its characters were agnostic regarding the fandoms, as both Marvel and DC heroes were discussed throughout the 12-season run. However, audiences might not realize that the leads never dressed up as Marvel characters, and there's a simple reason for that.
DC's parent company produces The Big Bang Theory
Eagle-eyed viewers of "The Big Bang Theory" will notice that Marvel characters or products are rarely seen on screen compared to DC iconography. A perfect example is Season 4, Episode 11, "The Justice League Recombination," which sees the leads dress up as the DC's Justice League for a costume party. Or, in Season 1, Episode 6, "The Middle Earth Paradigm," where they all accidentally dress as The Flash. And, of course, there are multiple instances where characters from the show wear t-shirts that feature the logos of their favorite DC characters.
The series hasn't shied away from the impact Marvel has had on geek culture — it even featured a cameo appearance by Stan Lee. So why do DC characters get the boost when it comes to on-screen recognition? The series aired on CBS, a Paramount Global subsidiary with no strong affiliation with DC or Marvel. However, the series was produced and distributed by Warner Bros., the parent company of DC Entertainment. Brand synergy! Showing off Marvel products would have put Warner Bros. in a position where they would have had to seek permission.
So, the next time you watch "The Big Bang Theory," note how DC superheroes are strategically intertwined in the show's core.