The Chicago Fire Season That Fans Agree Is Full Of Filler Storylines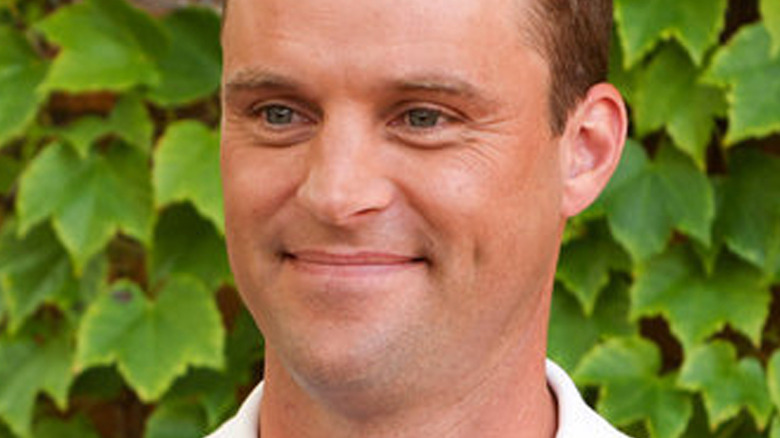 Adrian S. Burrows Sr./NBC
"Chicago Fire" is the progenitor of and currently the longest-lasting series in NBC's sizable "One Chicago" franchise, totalling more than 215 episodes that have aired over the course of nearly a decade. Naturally, given its sheer scale, even some of the most devoted "Chicago Fire" fans have publicly criticized certain series developments on occasion.
For example, among a number of "Chicago Fire" moments that angered fans was Matthew Casey (Jesse Spencer) attaining the rank of Firehouse 51's captain, which critics felt made him arrogant. Similarly, some viewers criticized Blake Gallo (Alberto Rosende) following his addition to the show's cast in Season 8, describing him as annoying and/or incompetent to varying degrees.
Sometimes, of course, fans' issues are greater than a single character or storyline and span an entire season. For instance, Season 8 was particularly unkind to Sylvie Brett (Kara Killmer) in certain viewers' estimation. Another season, meanwhile, became the subject of criticism among a number of fans online due to what they determined to be an outsized inclusion of filler storylines.
Some fans think Chicago Fire Season 4 includes too much filler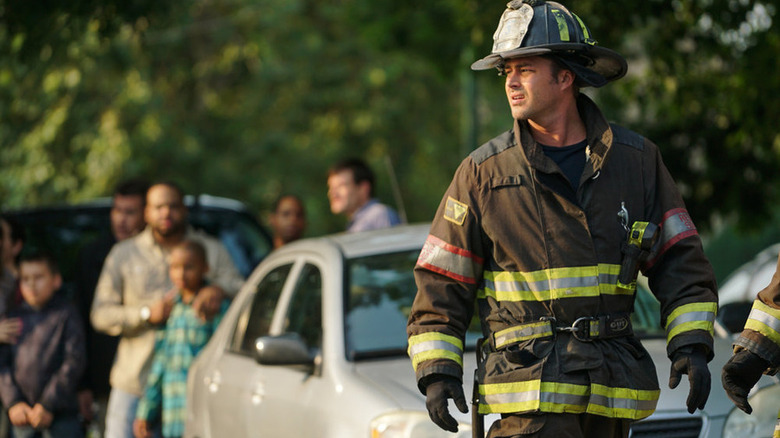 Elizabeth Morris/NBC
On the official subreddit for discussing "Chicago Fire," one user started a thread largely focused on why they found Kelly Severide (Taylor Kinney)'s demotion in Season 4 unenjoyable. They also mentioned skipping plotlines involving Gabriela Dawson (Monica Raymund) and Peter Mills (Charlie Barnett)'s mother entirely. The most-upvoted reply, by user rayoncee, then claimed that "Season four was a filler season, a lot of pointless plots just for the sake of drama," concurring with the original poster's disdain for multiple Season 4 storylines.
In another reply, user Honkerstonkers offered perhaps the harshest critique of Season 4, stemming from their anger over the drama resultant from Severide's demotion. "As far as I'm concerned, season 4 never happened," their comment reads. User AnnaNonna, meanwhile, agreed that many of Dawson's scenes warrant skipping.
"Chicago Fire" showrunner Matt Olmstead discussed Severide's demotion in an interview with The Hollywood Reporter published in advance of the Season 4 premiere. "Speaking of conflict and drama, we were just looking at the mythology of the show and bringing in a potentially new character," Olmshetead said, describing Severide's replacement in Dallas Patterson (Brian White). The show's producers, then, likely intended this to be a dramatic shakeup, before seeing Patterson off and reinstating Severide.
Seemingly, then, the series' creators took big risks that didn't quite pay off, resulting in what fans agree is a season with too much unnecessary filler.