15 Heartwarming Movies Like Forrest Gump Everyone Should See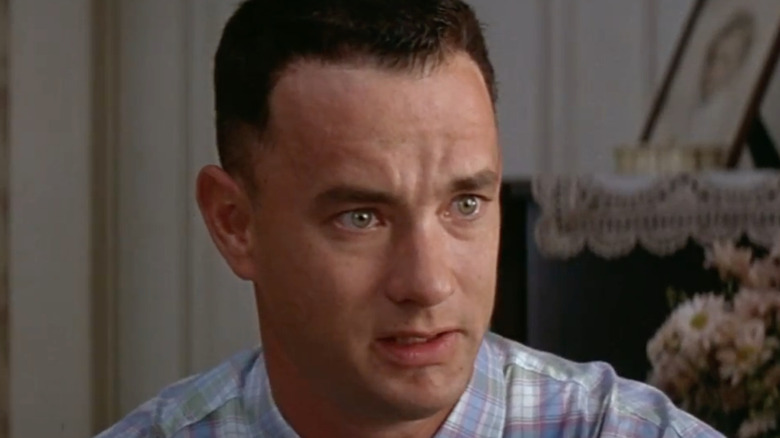 Paramount
When Robert Zemeckis hit audiences with "Forrest Gump" in summer of 1994, no one was predicting the sort of overwhelming success the picture would experience with audiences and critics. 
Despite being released amidst the hostile environment of fellow instant classics like Disney's "The Lion King," James Cameron's "True Lies" and "Speed," "Gump" amassed $330 million at the domestic box office (or $740 million when adjusted for inflation) and nearly $350 million more internationally, becoming Paramount's highest-grossing film of all time. This fed into a spectacular showing at the Academy Awards where it won best picture, best director, best actor (Tom Hanks), best adapted screenplay, best visual effects, and best film editing. 
Over the years, as the public rapture has waned and the smoke has cleared, many look back at that year's Oscar and wonder: If you would give Oscars to "Gump" over "Pulp Fiction" and "The Shawshank Redemption," what does that say about your own artistic sensibilities? Perhaps no Oscar race has more clearly set lines of demarcation between sweetness and substance, art and artifice, fever-pitch and pedestrian themes. Nevertheless, few can deny the immediate heartwarming impact "Gump" had on audiences when it first hit theaters — a spell it continues to hold for those willing to give it a re-watch.
In the years since the release of "Forrest Gump," many studios have tried to replicate the formula of a simple-minded person partaking in extraordinary adventures. Which, then again, wasn't even an original idea when "Gump" — ostensibly "Zelig" meets" "Being There" — hit theaters. Some of these subsequent knockoffs have worked, others were instantly forgotten — but if you're seeking more films along the same lines, here are some decent chocolate pieces to grab out of the sampler box.
The Green Mile (1999)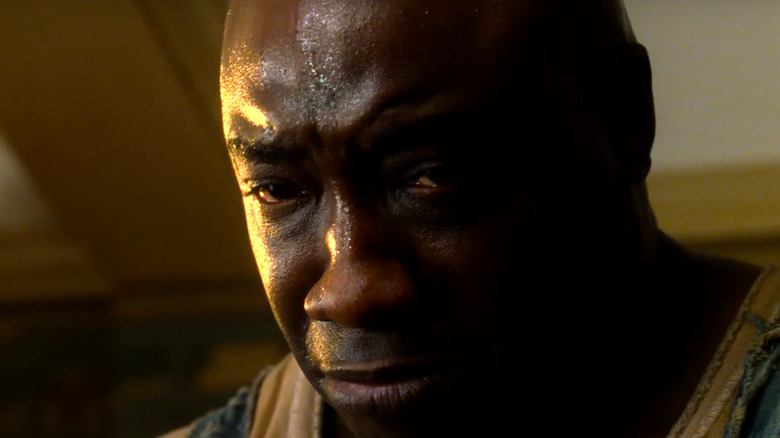 Warner Bros.
It's strange that "Forrest Gump" and the insubstantially-grossing "Shawshank" will forever be linked for its David vs. Goliath Oscar season battle, as writer/director Frank Darabont would soon follow things up with his own "Gump"-like tale, this 1999 adaptation of Stephen King's "The Green Mile." 
Part uplifting drama, part weepy fairy tale, the Academy award-nominated film starred no less than Hanks himself as a prison guard whose job includes babysitting criminals before their journey to "Old Sparky" at the end of the titular green mile (so named for the color of the floor en route to the electric chair). 
One of the prisoners on the mile is an oversized man called John Coffey — like the drink, just not spelled the same — who curiously possesses a kindly disposition and a magical ability to heal the wounded (his initials are J.C., in case you didn't quite catch the symbolism). Hanks' character ultimately befriends this mysterious gentle giant and it's only a matter of time before Coffey's powers are put to the test to help a sick older woman. 
"The Green Mile" unfolds like a great novel, introducing various elements — a mouse, an evil guard, and an evil prisoner, for example — throughout its lengthy three hour runtime, all of which ultimately come together in a climactic, powerful third act. While Darabont doused his picture with a little too much sap, the performances from the cast (particularly Michael Clarke Duncan) were impactful enough to make this late '90's film a hit. Much like "Gump," modern audiences tend to look back and down their noses at it (the so-called "Magical Minority" cliche and all), but if you give it a fresh view, it sure is hard to hate.
Big Fish (2003)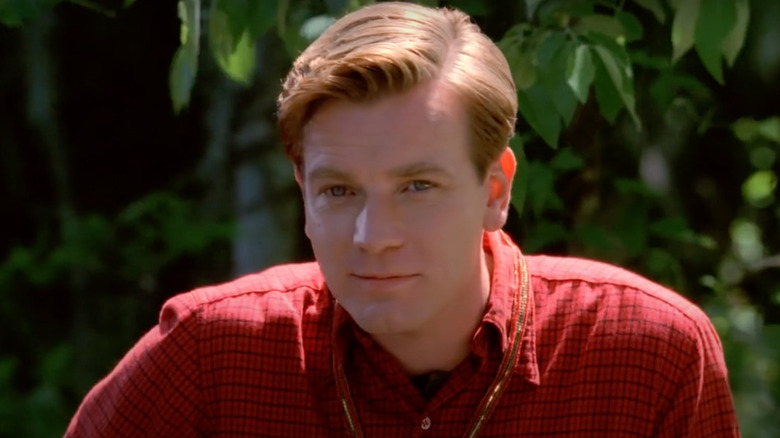 Columbia Pictures
Tim Burton's minor classic — considered by many to be the last truly personal film he would make before years of remakes and re-imaginings —  followed the "Forrest Gump" template right down to its simple-minded protagonist's journey through United States history (bolstered by a solid soundtrack consisting of popular music from the various eras), but takes the concept one step further, via a hefty dose of magic. 
Burton boarded the project after Steven Spielberg bailed and demonstrates impressive restraint from his trademark style, as "Big Fish" chronicles the life of kind-hearted Edward Bloom (Albert Finney/Ewan McGregor), seen through the eyes of his resentful son Will (Billy Crudup). 
Edward's propensity for exaggerating the events of his life make for incredible stories, but also leaves him as something of a mystery to his family. Will, desperate for the truth about his father (and his own childhood), attempts to separate fact from fiction after his father is diagnosed with cancer, resulting in a whimsical tale that spans decades and culminates in a very satisfying finale.
Bolstered by strong performances from a star-studded cast that includes Jessica Lange, Steve Buscemi, Helena Bonham Carter, Marion Cotillard, and Alison Lohman — as well as a wonderful score from frequent Burton collaborator Danny Elfman — "Big Fish" tugs the heart in all the right places.
Good Morning, Vietnam (1987)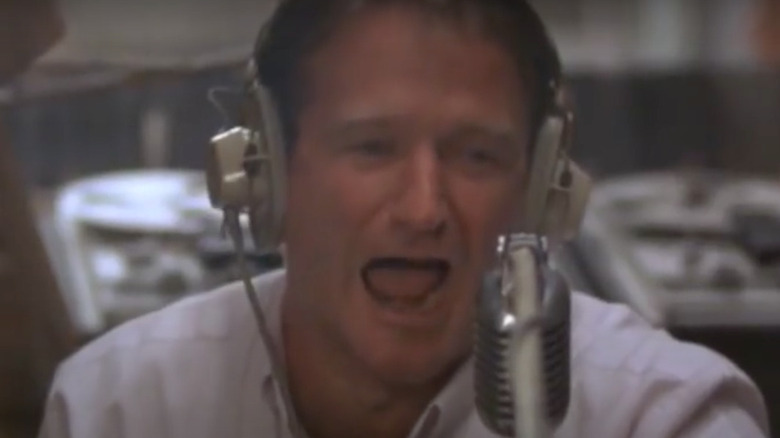 Touchstone Pictures
Robin Williams earned raves for his charismatic performance as real-life Adrian Cronauer, an AFRS radio DJ who took his talents to Vietnam in an attempt to uplift the war-weary U.S. troops. Like "Gump," "Good Morning, Vietnam" mixed in equal doses of comedy and drama to tell its captivating tale, but mostly remained a showcase for Robin Williams' impeccable talents. 
Directed by Barry Levinson, "Vietnam" brought Williams his first of four Oscar nominations (he would win in 1998 for "Good Wil Hunting"), giving him plenty of room to strut his stuff. The film heavily leans on his gift for improvisation, with frequently wondrous results. 
As war dramas go, "Good Morning, Vietnam" also ranks up there with the best of them; overall, it's an experience that touches both the heart and the funny bone. By the time Louis Armstrong appears on the soundtrack to sing "What a Wonderful World" amidst violent images of the Vietnam War, viewers will inevitably be reaching for the tissues and yearning for more of Williams' playful magic.  
Also on hand are supporting players Forest Whitaker, Bruno Kirby (as an uptight Lieutenant), Robert Wuhl, and the great character actor JT Walsh, all of whom deliver strong performances that perfectly counter Williams' manic energy.
The Terminal (2004)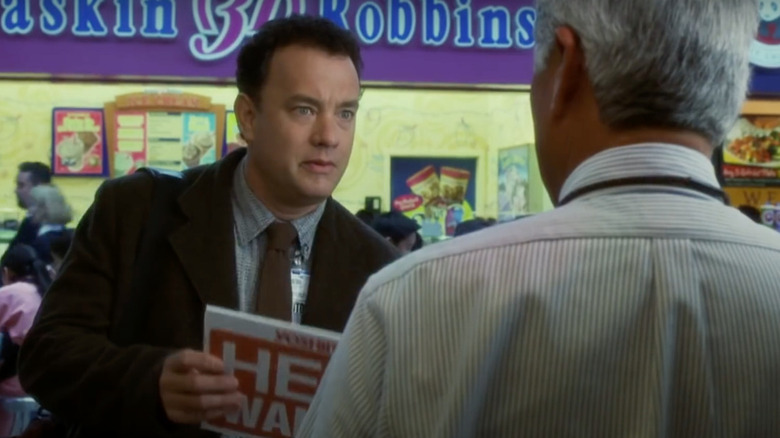 DreamWorks
Over the years, perhaps no one is guiltier of trying to reproduce the "Gum" formula than the man who starred in "Gump." But then again, if it ain't broke, why try and fix it
Spielberg's "The Terminal" was a lighthearted, somewhat underwhelming comedy/drama about a foreigner stranded for months inside New York's John F. Kennedy International Airport. Two-time Academy Award-winning Hanks all but carries the 128-minute production on his sturdy shoulders, delivering a fun performance that transcends Sacha Gervasi and Jeff Nathanson's by-the-numbers script.
Hanks is aided considerably by the great Stanley Tucci, who crafts a solid villain in ornery, by-the-book Acting Field Commissioner Frank Dixon, a man whose sense of humanity lingers far below a misguided quest to maintain perfection inside his airport; the colorful supporting cast also includes Catherine Zeta-Jones, Diego Luna, Chi McBride, Barry Shabaka Henley and a scene-stealing Kumar Pallana. 
Still, this is the Hanks show, and as Viktor Navorski the actor crafts as kind-hearted a character as Forrest Gump. You root for Viktor to succeed because, well, he's a good guy.
As noted by film critic Roger Ebert, "There is a humanity in its humor that reminds you of sequences in Chaplin or Keaton where comedy and sadness find a fragile balance." So, while "The Terminal" may not move the needle in terms of storytelling, its overwhelmingly positive tone makes it an uplifting option.
Cast Away (2000)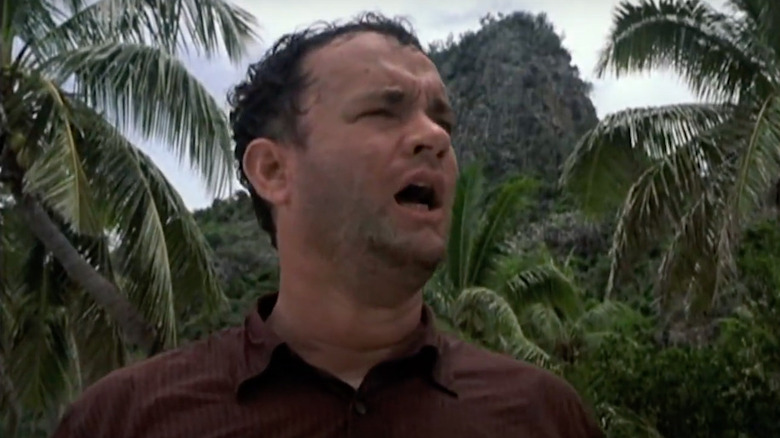 20th Century Fox
Six years after striking gold with "Gump," Hanks and Zemeckis re-teamed for "Cast Away," a whimsical tale centered around one man's survival after he's stranded alone on an island following a plane crash. Beautifully directed, and wonderfully acted, "Cast Away" earned praise upon its release, raked in big bucks over the holiday season, and nabbed a slew of awards.
Hanks stars as Chuck Noland (get it?), a FedEx employee/workaholic who bails on Christmas alongside his girlfriend (played by Helen Hunt) to deliver last-minute packages across the pond. En route to his destination, Chuck's plane crashes in the ocean (a thrilling sequence shot entirely inside the vehicle) and leaves him stuck on a tiny island with nothing but a volleyball he dubs "Wilson" (made from his own bloody handprint) and makes his one and only friend. 
What follows is a powerful, transformative journey. Chuck may begin the film somewhat "smarter" than Gump, but by the end, he is similar in his appreciation of the little things.
The ending of the film is a bit misguided, making a few questionable decisions when Chuck finally returns to the world. Nevertheless, "Cast Away" offers a remarkable unique experience and one of the finest Hanks performances. 
Good Will Hunting (1997)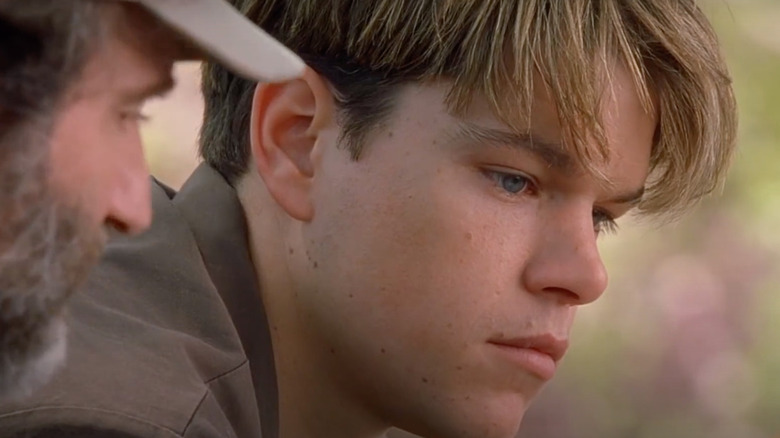 Miramax
This Gus Van Sant flick is one of those rare movies that everyone needs to see — and somehow, everybody loves. 
Written by and starring Matt Damon and Ben Affleck, the uplifting drama tells the tale of Will (Matt Damon), a math genius working as a janitor in the shadows of collegiate Boston. When evidence of his intellect is discovered by a university professor (Stellan Skarsgård), he is seemingly set on a course that could lead to greener pastures. Except, the young man's stubborn refusal to make something of himself halts his progress, necessitating treatment from therapist Sean Maguire (Robin Williams). The result? A profound, moving story about life, love, and the choices one must make to forget the past and attain true happiness. 
Williams won an Oscar for his soft-spoken performance, while Damon and Affleck received a trophy for their terrific screenplay. Co-starring Minnie Driver, Casey Affleck and Cole Hauser, "Good Will Hunting" still works its charms.
My Cousin Vinny (1992)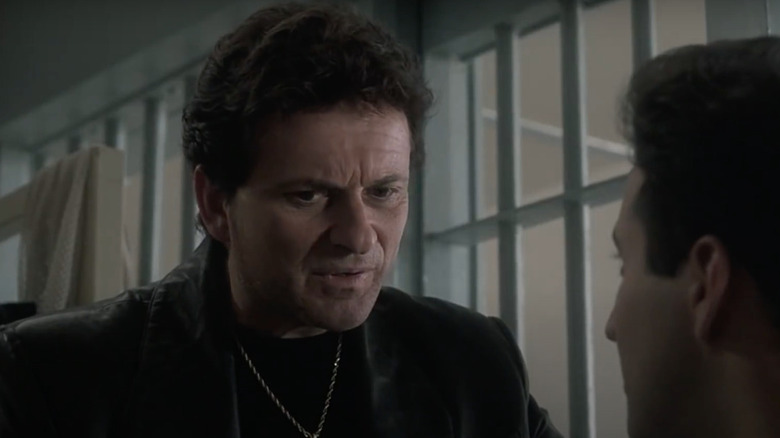 20th Century Fox
While the premise for "My Cousin Vinny" — a wise guy New York lawyer takes on a case to defend his teenage cousin in backwater Alabama — may sound like a bad sitcom, the talent involved elevated the material to such grandiose heights that makes it became an Oscar winner. 
Said talent includes Joe Pesci, in a truly hysterical spin on his "Goodfellas" and "Casino" characters, as the titular Vinny, a smooth talking tough guy who stands out like a sore thumb among the locals; Academy Award-winner Marisa Tomei, who delivers some of the film's best lines as Vinny's romantic interest and writer Dale Launer, whose witty script packs enough one liners to give Fletch a run for his money. 
Audiences agreed, shelling out $64 million in ticket sales while 87% of critics on Rotten Tomatoes granted the comedy a positive score. It may not be perfect, but "My Cousin Vinny" will make you laugh until the cows come home — and these eccentric city folk may even touch your heart in the process. 
The Shawshank Redemption (1994)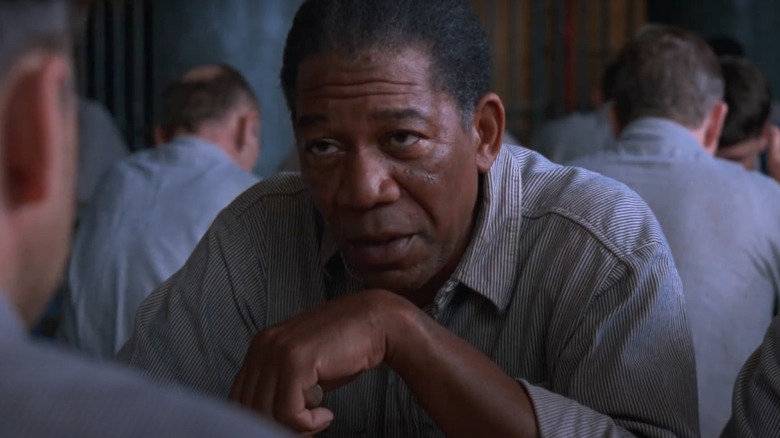 Warner Bros.
An all-time classic film, and still the highest-user-ranked movie on IMDb, Frank Darabont's "The Shawshank Redemption" had the unfortunate luck of opening the same year as "Pulp Fiction" and "Gump," and its labyrinthine title certainly didn't help matters.
Whether you love or hate "Gump," "Shawshank" is on a whole different level. Ultimately, audiences would discover the charms of the Stephen King adaptation via home video and seemingly nonstop airings on basic cable channels like TNT,  leading to an unprecedented following that continues to this day.
Starring Morgan Freeman (in one of his greatest performances) and Tim Robbins, "Shawshank" follows two prisoners over the course of several decades in Shawshank prison, where they rediscover the importance of friendship, the power of hope and the beauty of life. As silly as it may sound to peg a dark prison drama as a heartwarming epic along the same lines as "Gump," the final reel of "Shawshank" delivers one of the all-time great feel-good endings, one that never ceases to elicit goosebumps.
Catch Me If You Can (2002)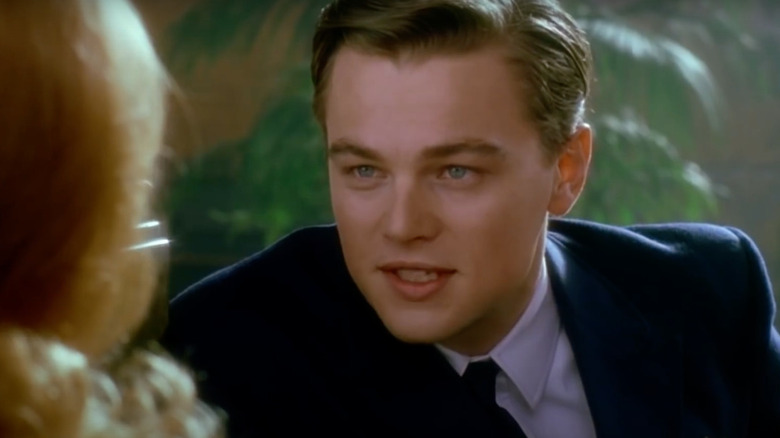 DreamWorks
Spielberg directs this true-life tale of con artist Frank Abagnale, Jr., whose exploits are too wild to believe. At one point, the charismatic/adventurous young man earned a living as a pilot, a doctor and a lawyer by falsifying documents, ending up cashing roughly $2.5M in fraudulent checks before he was eventually captured in France and sentenced to work for the FBI. 
Starring Leonardo DiCaprio, Hanks, Amy Adams and Christopher Walken, this breezy comedy boasts all of Spielberg's trademark heart and technical panache and features a delectably jazzy score by John Williams to boot. Frank's exploits are certainly incredible, and Spielberg allows the viewer to bask in the thrills of his criminal enterprise, but the maestro also slows down long enough to tell an emotional story about fathers and sons that will leave many reaching for a Kleenex or two. 
"Catch Me If You Can" is an absolute blast from start to finish.
Big (1988)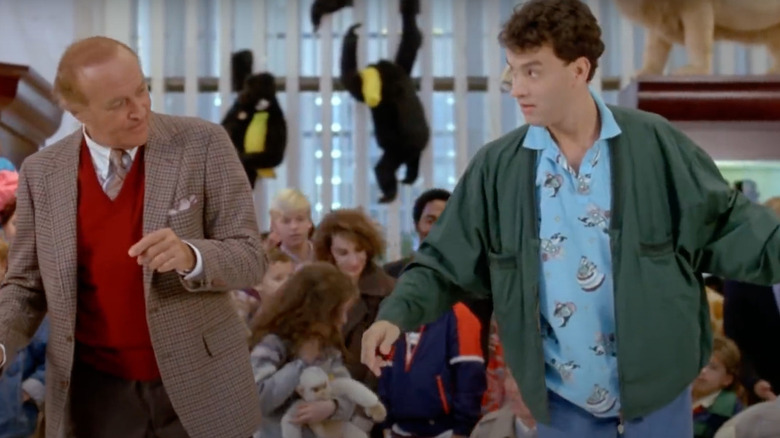 20th Century Fox
The little boy trapped in a man's body cliche has been recycled numerous times — particularly in the '80s — but don't be fooled into thinking Penny Marshall's moving 1988 comedy "Big" is just another "Vice Versa" or "18 Again." Powered by a charismatic Hanks performance, this blockbuster found unique ways to explore a tired premise, resulting in an engaging experience the whole family can enjoy.
Hanks had recently made a name for himself in Ron Howard's "Splash," and "Big" served as the actor's true coming-out party. 
As young-boy-turned-man Josh Baskin, Hanks conveys an innocence and naïveté few actors can match. He was rightfully nominated for his first Oscar, and after all these years, "Big" might still remain his most beloved performance.
What's Eating Gilbert Grape? (1993)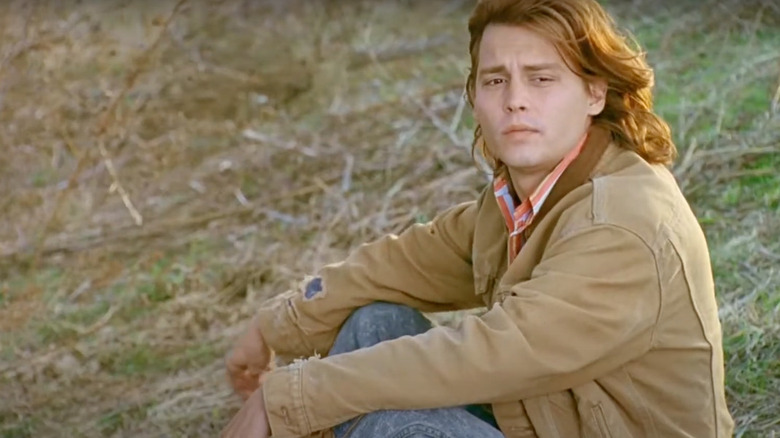 Paramount
"What's Eating Gilbert Grape" is sort of the anti-"Forrest Gump" in that it's more slice-of-life drama than sprawling epic, but each film warms the heart in their own unique way. Where "Forrest" has audiences cheering the titular hero's quest for love, "Gilbert Grape" finds its soul in the powerful relationship between hero Gilbert (Johnny Depp) and his quirky family, consisting of his mentally challenged brother Arnie (an incredible Leonardo DiCaprio), his overweight (and overprotective) mother (Darlene Cates), and two headstrong sisters (Laura Harrington and Mary Kate Schellhardt). 
The plot kicks in with the appearance of Becky (Juliette Lewis), an out-of-towner who immediately has eyes for the peculiar Gilbert. Naturally, her presence upends Gilbert's rather rudimentary life and helps him discover the value of his existence and the importance of family. As directed by the great Lasse Hallström, "Gilbert Grape" offers rewards aplenty and continues to dazzle all these years later.
It's a Wonderful Life (1946)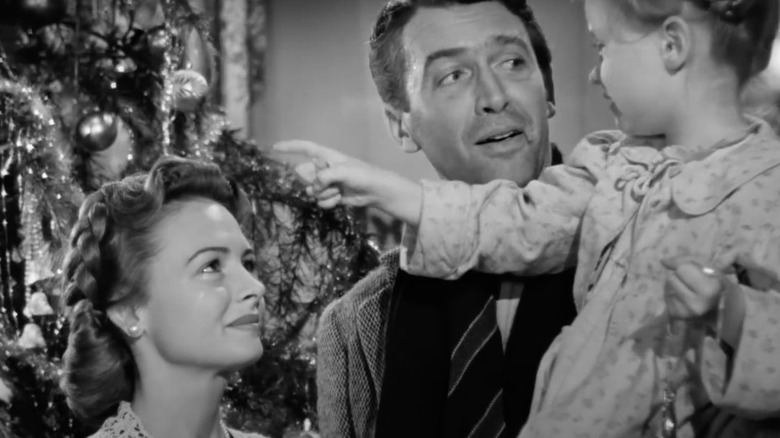 Paramount
A dud upon its release, Frank Capra's "It's a Wonderful Life" has since gone on to become one of the most beloved films of all time, as well as a Christmas classic. 
Featuring Jimmy Stewart in one of his best roles, the film follows the life of George Bailey, a selfless man who gives up everything in order to aid those around him. After a mishap at his family's building and loan, George finds himself in his darkest hour, contemplating the worst. An eccentric guardian angel named Clarence (Henry Travers), however, is determined to show him a world where he never existed.
A classic film that celebrates not so much a person as the many people that person's life influences for the better, "Life" still warms the soul like a hot cocoa on Christmas day.
Dave (1993)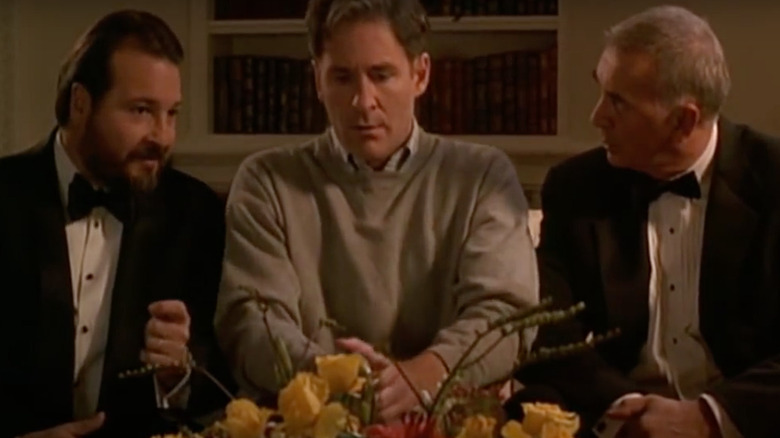 Warner Bros.
Ivan Reitman (of "Ghostbusters" fame) directed this Capra-esque classic about a kindly man named Dave (Kevin Kline) called in to impersonate the President of the United States. When POTUS bites the big one, Dave is suddenly forced into the driver's seat, so to speak, asked to lead the country while dodging the morally corrupt politics of Washington. Eventually, Dave's good nature wins the heart of the First Lady (Sigourney Weaver), and it is not long before he begins enacting his own unique policies to help those in need.
Boasting terrific performances from its main stars, and a strong supporting cast consisting of Frank Langella, Kevin Dunn, Ving Rhames, and Charles Grodin, all of whom do wonders with Gary Ross' sharp screenplay, "Dave" is the rare, Capra-esque comedy that delivers laughs, heart and the type of stand-up-and-cheer spirit sorely lacking from modern entertainment. Its a film drenched in politics that is neither cynical nor crass. "Dave" is, in a word, magical.
The Truman Show (1998)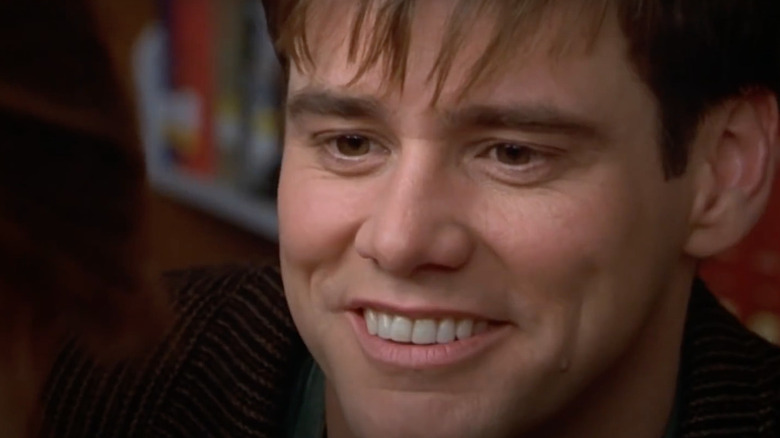 Paramount
Jim Carrey rose to fame in comedies such as "Ace Ventura: Pet Detective" and "Dumb and Dumber," but attempted to branch out into more dramatic territory with "The Truman Show" — and mostly succeeded. The film was a substantial hit — but another that found its DNA in both "Gump" and a final scene cribbed directly from Hal Ashby's "Being There."  
As Truman Burbank, a man who discovers his life is actually a popular TV show viewed by millions around the world, Carrey occasionally succumbs to his comedic tendencies but still manages to deliver a striking performance leagues away from his out-and-out comedies. Thanks to sharp direction from Peter Weir, "Truman" works as both satire and whimsical dramedy. It takes a critical aim at audience desire for reality TV and entertainment in general, no matter the toll exacted on the subject(s). 
A hit upon its release, during which it accrued over $260 million at the worldwide box office, "The Truman Show" may not delve as deeply into the thought provoking waters as it should, but the film left viewers smiling as Truman discovered true love and a greater purpose to his manufactured life. 
Rain Man (1988)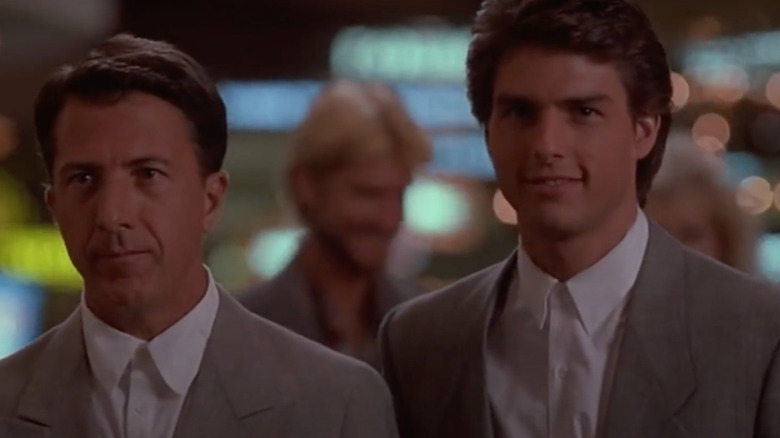 United Artists
Another Levinson classic, this one matched Tom Cruise and Dustin Hoffman — the hot, young up-and-coming star and the savvy, aged veteran — as a pair of brothers. The result was a box office smash.
One brother is autistic, the other a cocky, self-centered car dealer, and they embark on a journey that ultimately bonds them for life. Hoffman earned a majority of praise for his stunning performance as Raymond, but Cruise held his own as an overly-confident braggart who slowly discovers a soul and love for a brother he had otherwise forgotten.
Levinson moves the plot at a brisk pace, but still finds quiet moments for the actors to show off their skill. At 134 minutes, "Rain Man" stands as a classic '80's film, one that still packs an emotional wallop.