This Is Us Fans Are All Saying The Same Thing About The 2022 Primetime Emmys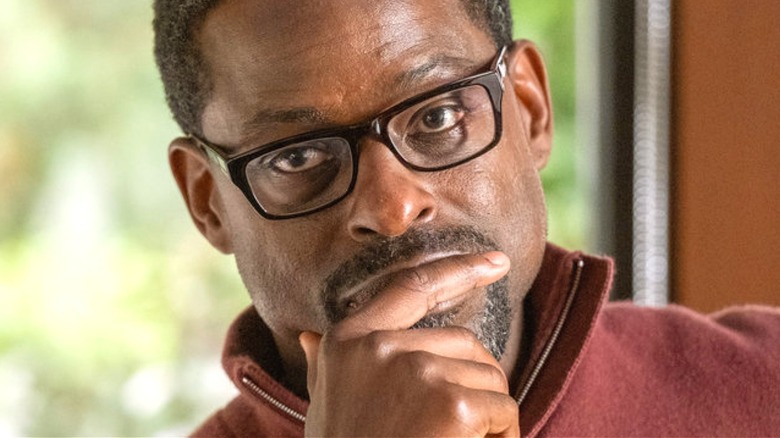 Ron Batzdorff/NBC
Nominations for the 2022 edition of the Emmy Awards are in, and they've already provided a lot of surprises for television lovers everywhere, per Variety. Rhea Seehorn finally got the recognition she deserves, scoring a best supporting actress in a drama nod for "Better Call Saul." Meanwhile, freshman dramas "Yellowjackets," "Only Murders in the Building" and "Squid Game" broke out of the pack with some major recognition, with the latter also making history again in its Emmys category.
As usual, though, there are a lot of notable shows which didn't get any nods at all. "Black-ish" was snubbed for its final season in the acting, writing and directing categories, only picking up wardrobe and hairstyling-related nods. Another veteran sitcom which came to an end in 2022, Netflix's "Grace and Frankie," didn't pick up a single nod.  And then there's the fate of one particularly popular, heart-tugging drama: For fans of NBC's "This is Us," there is no joy in Mudville. 
Fans of the show are definitely all saying the same thing about how the show fared today, and none of it is good.
Fans are angry that Mandy Moore was snubbed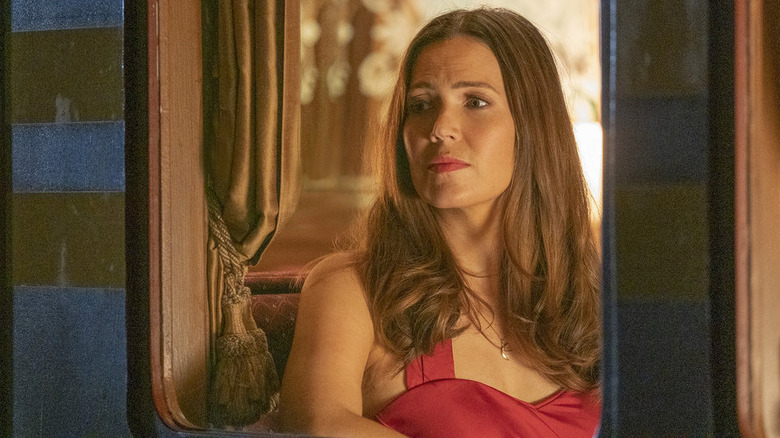 Ron Batzdorff/NBC
While "This is Us" did score one Emmy nomination, via Variety – for outstanding original music and lyrics for the song "Day of the Wedding / Song Title: The Forever Now" – the show was snubbed in the acting, directing and writing categories. Since its final season was heavily lauded critically for its high quality and heartbreaking performances, fans are more than miffed that it wasn't recognized by the Television Academy. Those congregating at the "This is Us" subreddit were particularly angry that Mandy Moore didn't pull a nomination for her performance as Rebecca Pearson, whose struggle with Alzheimer's Disease came to an emotional ending during the show's final season. 
In a post by u/ouatfan30, fans vented furiously about this injustice. "Mandy Moore rocked it as Rebecca Pearson and it's a shame she's not getting the recognition she deserves," said u/inmynothing. Another user, u/Rosesandbows, agreed passionately, writing, "Oh i am LIVID. Mandy has always deserved but this season SPECIFICALLY? Shame on the academy, truly." Some fans posting there were stunned that Moore didn't even get nominated. 
Other fans spared some ire for those who were forgotten on the technical side of things. "There was nothing for directing either. The train episode should have been nominated, one of the best episodes of television I've seen in a very very long time!" said u/Beneficial-Thought82. 
Viewers who expressed their frustration on Twitter were just as mad, particularly about Moore's lack of nods. In fact, Moore's name made it to the platform's trending topics due to their ire. "Mandy Moore giving a career highlight performance portraying a mother in all ages and with alzheimer's and the emmys decided to snub her again," said @arronofsky, exemplifying the anger of many.