31% Of Sopranos Fans Would Most Want To See A Prequel About This Character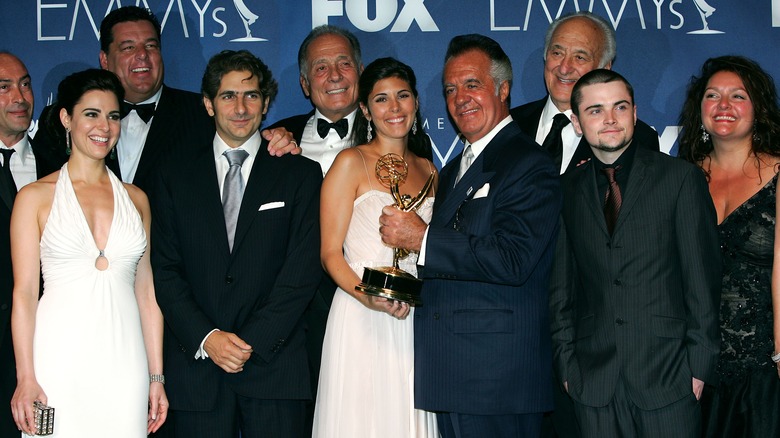 Ethan Miller/emmys/Getty Images
After masterminding an incredible six seasons of the Emmy award-winning show "The Sopranos" on HBO, creator David Chase expanded the story further back in 2021 with "The Many Saints of Newark," which told the story of Tony Soprano (initially played by James Gandolfini) in his younger years. It also meant being reacquainted with characters that fans had fallen in love with, back in the original show. The spotlight was still on a young Anthony Soprano (this time played by Gandolfini's real son, Michael), but "Saints" spent time showing other characters rise through the ranks long before they took orders from the boss we know and love. 
Eventually, plenty of these good, bad, and ugly individuals crossed paths with the crime lord with anxiety issues, many of whom only exacerbated his stress levels in the process. From captains to cousins and lifelong friends turned enemies, all were vital in making Tony, for better or worse, the iconic character we know and love. 
With that in mind, Looper asked fans that still had strong ties to "The Sopranos" family which character — besides Tony — still deserves to have their own story told in a new prequel. Above all the potential players, one entrant received a much bigger vote than anybody else on the survey, and here's who it is.
A Paulie prequel was a top pick for fans of The Sopranos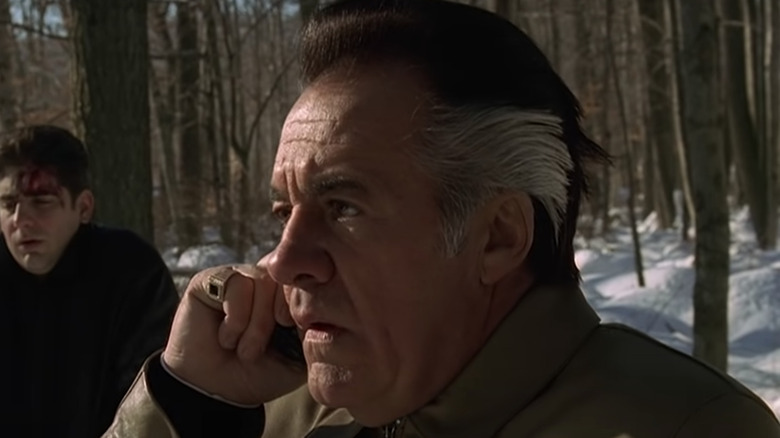 HBO/YouTube
After asking 575 fans about which character they'd like to see a pre-"The Sopranos" backstory for, it turns out that it's the silver-haired, simple-life loving capo, Paulie "Walnuts" Gualtieri, who came out on top. Pulling in an impressive 31.65%, the character became a firm favorite thanks to the incredible performance by the late Tony Sirico, and in this poll, he came out leagues ahead of the competition ... albeit, against some equally interesting choices.
The character whom fans saw as having the second best potential for a prequel turned out to be Tony's Uncle, Junior Soprano (Dominic Chianese), who had an ongoing feud with his nephew throughout the series. After that, Christopher (Michael Imperioli) and Silvio (Steven Van Zandt) raked in 17.57% and 16.70%, respectively. That left the ever-plotting traitor, Ralph Cifaretto (Joe Pantoliano) with 11.13% and and Furio (Federico Castelluccio) coming in last with 4.70%. 
Given the names involved, the numbers do check out. Sirico's image-obsessed soldier was a fountain of iconic one-liners and a great half of a double act alongside Imperioli's Christopher Moltisanti. He was a character bursting with potential, and given the business deal made by David Chase in 2021, the truth is that the chances are better than ever before of seeing a solo Pauli cinematic or TV prequel someday, after all. 
Paulie's backstory has a lot of potential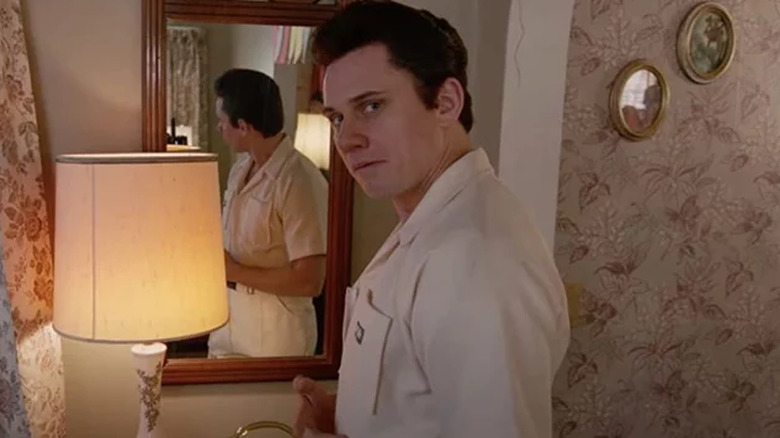 HBO Max
Before the release of "The Many Saints of Newark," David Chase signed a massive first-look deal with Warner Media that would mean any of his future projects would find a home either within Warner Bros. Pictures, HBO, or HBO Max. At the time, speculation was high over the prospect of more chapters in "The Sopranos" saga being told — a possibility which Chase never confirmed. 
Even so, given the results of our recent poll, Paulie would make for a perfect character to explore in a potential new prequel to "The Sopranos." Such a story could possibly probe his past in the military, for one thing, and there's also a shocking Gualtieri regarding Paulie's parents.
Glossed over in the final season but still just as impactful, Paulie was told by his dying Aunt Dotty, a nun, that she was his biological mother and that he'd been handed over to her sister at birth to avoid the secret getting out. Given how mothers are such a prominent component in the world of "The Sopranos," honing in on the Gualtieri family tree and seeing a sisterly bond at the center of it would make for compelling viewing. Factor in that Billy Magnussen has already taken on playing a young Paulie in "The Many Saints of Newark" — meaning that there's already an actor cast and ready to go, should such a movie materialize – and it's easy to see why Tony's dedicated captain might have a story worth telling more than most.