Sopranos Creator David Chase Just Signed A Massive Overall Deal With HBO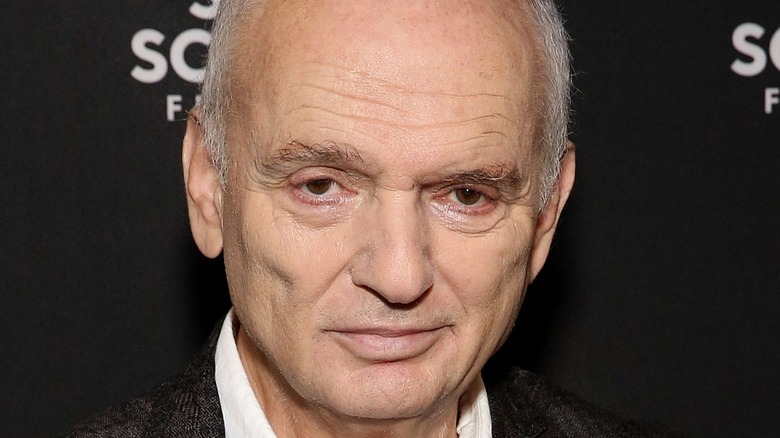 Robin Marchant/Getty Images
"The Sopranos" is not only one of the most famous shows of all time but is often considered one of the most perfect TV shows ever made. In TIME's list of the 100 greatest shows of all time, writer James Poniewozik perfectly summed up the series' appeal and success, writing, "This mafia saga showed just how complex and involving TV storytelling could be, inspiring an explosion of ambitious dramas on cable and off."
Created by David Chase, "The Sopranos" follows Italian-American mobster Tony Soprano (James Gandolfini) as he balances his home life with his professional life of crime, all while frequently attending therapy sessions for his panic attacks. The series ran for six seasons from 1999 to 2007. 
While "The Sopranos" has maintained its fan base over the years as well, it has been even more prominent in the cultural landscape recently, due to the early October release of the new "Sopranos" prequel film, "The Many Saints of Newark." With James Gandolfini's son, Michael Gandolfini, taking on the role of a young Tony Soprano, the film offers a look into the character's life before he becomes the mob boss so many primarily know him for being. Series creator David Chase co-wrote the film's screenplay with Lawrence Konner.
"The Many Saints of Newark" marks an exciting moment for both "Sopranos" fans and the film's creative team alike. Now, it looks like David Chase has even more good news to celebrate, thanks to a new update that "Sopranos" fans will definitely want to hear about it.
David Chase will continue making content for HBO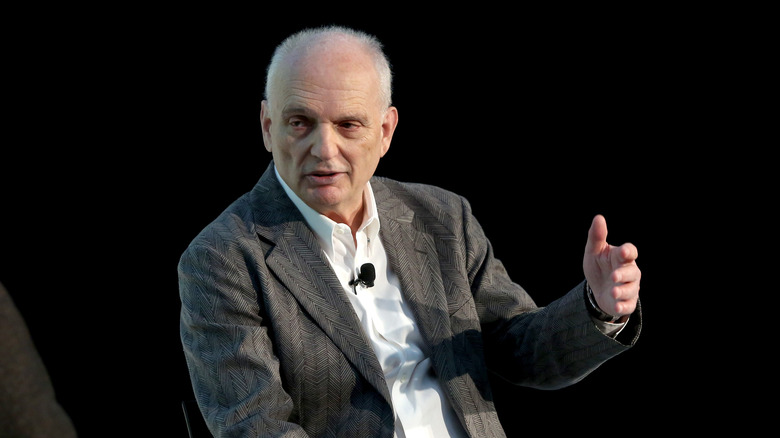 Cindy Ord/Getty Images
David Chase has just signed a huge five-year, first-look deal with HBO's parent company, WarnerMedia (via The Hollywood Reporter). The "Sopranos" creator signed on to develop new content for HBO, HBO Max, and Warner Bros. Pictures Group.
Chase has not yet acknowledged what content he has in mind for the deal, but fans are no doubt wondering if this means more "Sopranos" content may be on its way, such as a possible sequel to "The Many Saints of Newark." In a recent interview with THR, the film's director, Alan Taylor, notably commented on the possibility of a sequel, saying, "David [Chase] said something that sounded like he was talking about [making more content]. I said, 'Wait wait, are you talking about a sequel?' And he said, 'Maybe.'" So, although it's impossible to know what the future may hold, there definitely seems to be a chance of more "Sopranos" stories being told in the coming years.
Regardless of what shows and films the deal may produce, HBO and WarnerMedia were quick to express their excitement about it. "David Chase is one of the most gifted storytellers working in the film and television industry," Casey Bloys, chief content officer for HBO and HBO Max, said in a statement. "HBO has had a long and celebrated creative partnership with David, and this deal affords us a wonderful opportunity to continue this relationship at HBO and HBO Max."
Toby Emmerich, chairman of Warner Bros. Pictures Group added, "David has a singular voice and is a gifted writer and filmmaker. His work is pure and authentic, and highly compelling for a broad audience. The critical reception of 'The Many Saints of Newark' speaks to David's mastery of both film and television. We are thrilled to keep David in the Warner Bros. family."