Whatever Happened To Phoozy After Shark Tank?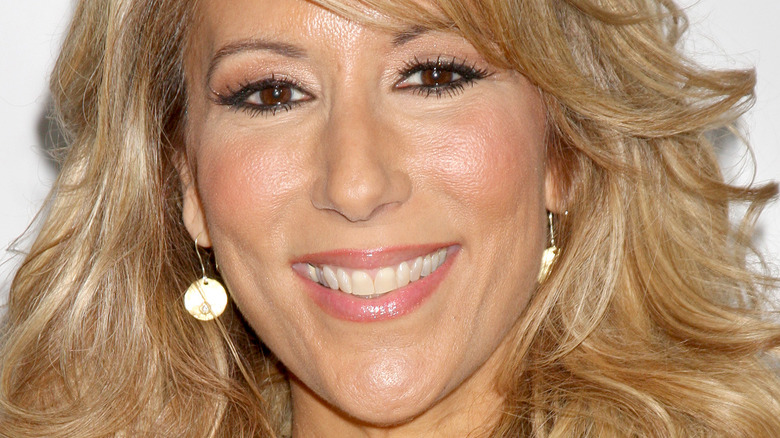 Kathy Hutchins/Shutterstock
We may receive a commission on purchases made from links.
Are you an outdoor type who also can't detach from your phone? Enter the Phoozy, an advanced device protector made with some especially hardcore materials. In 2016, Kevin Conway and Josh Inglis came up with the idea after a series of unfortunate events led to their phones getting damaged (via Sony Pictures Television). Conway then developed the idea of using the ultra-durable material used on NASA space suits — which he had experience wearing during his days in NASCAR — to craft a protective phone cover that allows consumers to bring their devices in with them in a multitude of outdoor scenarios.
Five years after first coming up with the idea, Conway and Inglis appeared on Season 12, Episode 19 of the ABC reality series "Shark Tank" (via ABC). During the presentation, the duo offered $500,000 for 10% of their business. Not only was their presentation strong, with a fantastic demo showcasing the gear's ability, but their numbers were music to the sharks' ears, with nearly $2 million in sales in the 36 months since their initial launch. 
Kevin O' Leary went up against Lori Greiner and Robert Herjavec to claim a deal. In the end, Conway and Inglis went with Lori and Robert, who offered $500,000 each for 4% each with a $1.50 royalty per unit until their investment was recouped. It was certainly an exciting moment to say the least, as the duo spent years trying to get on the show, but does their business remain as strong now?
The Phoozy continues to hit hard
After appearing on "Shark Tank," Phoozy experienced great growth almost immediately. According to Shark Tank Recap, Kevin Conway and Josh Inglis saw a 400% increase in sales after their episode aired. "We had so many orders, there was no time to relax and celebrate," Conway said in a July 2021 interview with Entrepreneur. "In fact, it feels like we are still trying to come up for air." According to Trend Net Worth, by the end of 2021, Phoozy attained a net worth of $1.3 million.
The team continues to expand their business, with new products available on their website, new distribution channels being added, and an active social media presence on Instagram and Facebook. Additionally, Phoozy also sells on Amazon, where the company's variety of products have received a wealth of high praise and reviews commending them for their durability and resistance to a variety of conditions and environments. 
At the end of the day, the team says that they hope their success continues to inspire others to pursue their own business dreams. "The overwhelming response from customers and retailers has proved that we are on the right track," Inglis told Entrepreneur. "We'll continue to innovate and hopefully inspire other entrepreneurs to pursue their dreams."