The Boys Star Who's Set To Play An Entirely New Character In Season 4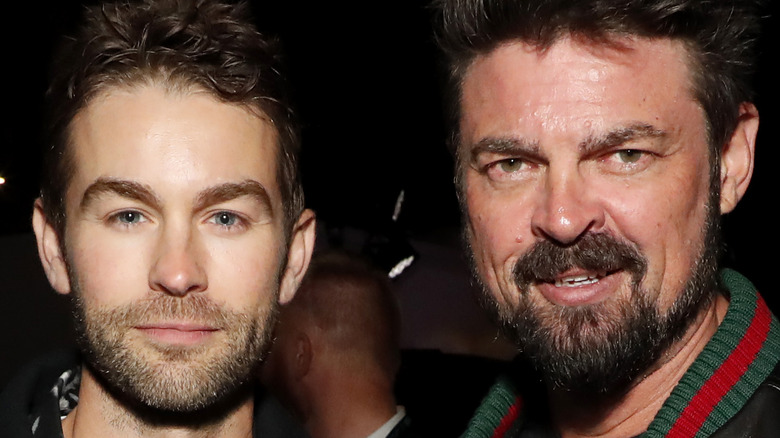 Astrid Stawiarz/Getty Images
"The Boys" has kept audiences on the edge of their seats over the course of its high-stakes third season. With Homelander (Antony Starr) teetering on the brink, Billy Butcher (Karl Urban) and Hughie Campbell (Jack Quaid) using experimental drugs to gain superpowers, and both sides of the struggle filled with turmoil and mistrust, Season 3 has been one wild ride (via Entertainment Weekly). 
The Season 3 finale brought all of this tension to a head and saw many key characters almost die during the climactic fights that took place toward the end of the episode, as explained by TV Insider. With a powerless Maeve (Dominique McElligot) leaving The Seven for good and Soldier Boy (Jensen Ackles) back in custody, the chess board has been reset considerably for Season 4 of "The Boys."
However, of the many characters we saw violently maimed and murdered over the course of the third season, one of them is seemingly coming back for a new role in the next season, according to "The Boys" showrunner Eric Kripke (per Entertainment Weekly).
A new version of Black Noir is coming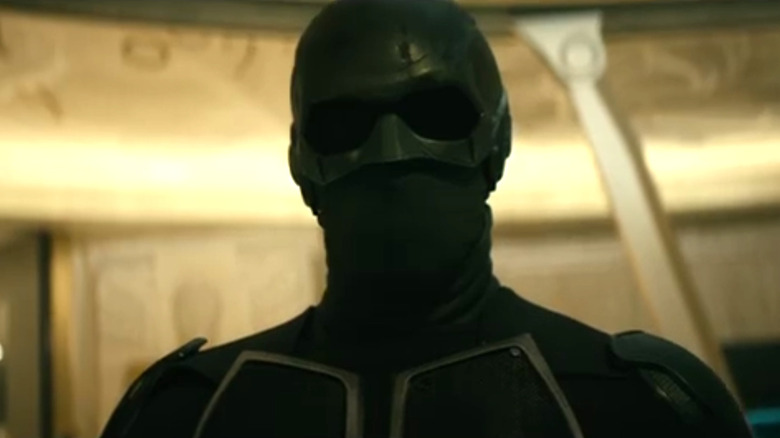 Amazon Prime Video
Sitting down with Entertainment Weekly, Eric Kripke explained the complicated story behind Black Noir actor Nathan Mitchell coming back as a new character in Season 4 of "The Boys." According to Kripke, a new character will dawn the Black Noir suit in Season 4, but the same actor will play the role underneath the mask. "A different character who wears the Black Noir suit," Kripke confirmed.
The reason this is possible is that we've never seen Mitchell's face on the show. The actor who played Black Noir in the flashbacks was actually a different performer altogether, Fritzy-Klevans Destine (via IMDb). Since that's the only version of the character we've seen unmasked, Mitchell is free to return in Season 4.
"It's definitely not the last we've seen of Black Noir as a hero," Kripke assured fans. "It's just that the guy who was inside [the Noir suit] in season 3, he's gone." It's a strange situation, admittedly, but the logic seems fairly sound behind the decision. "We'll explore it as the season goes on, but Nathan plays a whole new character." With "The Boys" already set to begin filming its fourth season in the late summer of 2022 (via Collider), we shouldn't have too long to wait and see what this new version of Black Noir will be like and how he will go on to affect the other characters of the series.