The Boys Fans Have A Lot To Say About Antony Starr Following The Season 3 Finale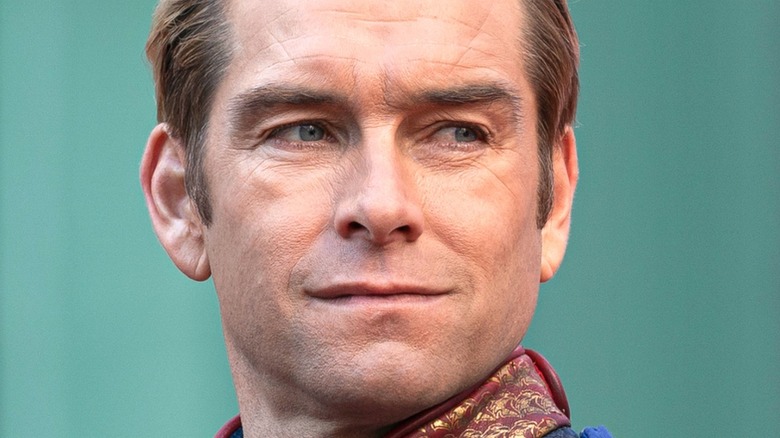 Amazon Prime Video
Contains spoilers for "The Boys" Season 3, Episode 8
Fans of Amazon Prime Video's "The Boys" have experienced a wild ride across Season 3, from the genuinely shocking opening episode — which riffs on that Ant-Man and Thanos meme — to the depraved depiction of Herogasm in Episode 6. The latest season has also been a huge hit with critics, earning itself an impressive 97% score on Rotten Tomatoes, so it appears that the creative team is certainly doing something right. The story this season has involved the hunt for the world's first superhero, Soldier Boy (Jensen Ackles), and how he fits into Billy Butcher's (Karl Urban) attempts to bring Homelander (Antony Starr) down. The conflict between the brutal brawler and the leader of the Seven reaches new heights in Season 3 since Butcher gets powers of his own with a temporary version of Compound V.
The finale episode ends on a surprising note for Homelander, who mercilessly slaughters an innocent protester with his laser eyes, only to be met with cheers from his supporters. His public perception has been the only thing holding him back thus far, so we can only assume the character is heading into dangerous territory now that the masses have welcomed his barbaric tactics. It's a huge moment for Homelander, and no matter how fans feel about the character, they have a lot to say about Starr's performance.
Fans are impressed with Antony Starr's ferocity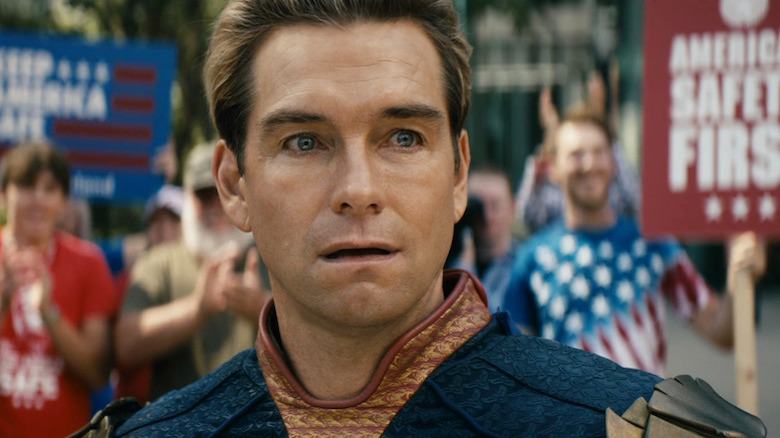 Amazon Prime Video
Antony Starr has always excelled at showing Homelander's calculated performance as a beloved hero for the media and general public, but his picture-perfect image really starts to crack in the latest batch of episodes as he's pushed to breaking point because of Billy Butcher and Soldier Boy. Things got incredibly messy in a brawl between the trio at the end of "Herogasm," but Homelander's spirit is truly broken in the Season 3 finale when Soldier Boy — his biological father — berates him for being weak.
Fans raced online to praise Starr's performance in the finale, with many claiming that he should be getting awards recognition for his work. On Twitter, @brandonduzit1 wrote, "Antony Starr deserves his Emmy already this has been the performance of a lifetime. This finale was f****** amazing and I cannot wait for season 4." Twitter is full of compliments for the star, with @LDXPT adding, "Just watched The Boys finale. It's safe to say it's a rollercoaster of emotions from start to finish. Antony Starr this season has really given us one of the best performances in media, we will ever see."
Thankfully, Season 4 has already been greenlit by Amazon, so Starr will get to explore this unshackled version of his twisted character even further — and fans can't wait. It seems that @home_b0ys spoke for many when they tweeted, "Antony Starr has hit it out of the park once again. Every single scene of his is sublime and I cannot wait for Season 4."
Although Season 3 just finished, Season 4 of "The Boys" actually starts filming a lot sooner than expected — so it won't be too long until Starr dons that iconic blue and red suit again.