The Devastating Death Of 24 Actor Gregory Itzin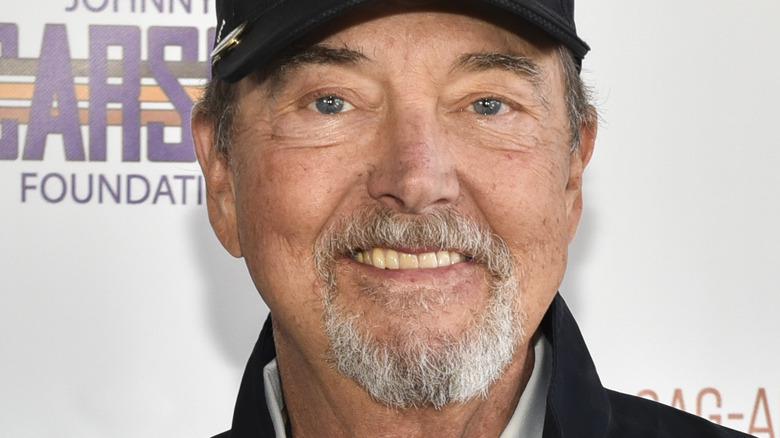 Rodin Eckenroth/Getty Images
Gregory Itzin, best known to audiences for his Emmy-nominated role as President Charles Logan on "24," died on July 8th at the age of 74. His son, Wilke Itzin, announced the sad news very early Friday morning on his Instagram, writing an emotional ode to his father that read in part, "I am so, so grateful to have been able to share these last few days with my dad in the midwest where he grew up. We were able to share some incredible moments together, fishing, bonding, watching him have the opportunity to connect with his grandson Wylder in a way we were never able to do before. He was able to spend quality time in a place he loved, with the people who loved him dearly."
Before he became the villain everyone loved to hate on "24," he was a working actor, with roles in shows like "Santa Barbara," "Hill Street Blues," "L.A. Law," and many others. He also was passionate about theater, and always made time for theater roles. He was nominated for a Tony Award for his performance in 1993's The Kentucky Cycle (via Tony Awards). He stayed in touch with many of his "24" colleagues, and at one of his last stage performances in 2017 — "The Found Dog Ribbon Dance" — many of his former "24" castmates came out to support, with Annie Wersching posting on Instagram, "Got the 24 gang back together to see the great Greg Itzin in a play tonight..."
Gregory Itzin had a very acting prolific career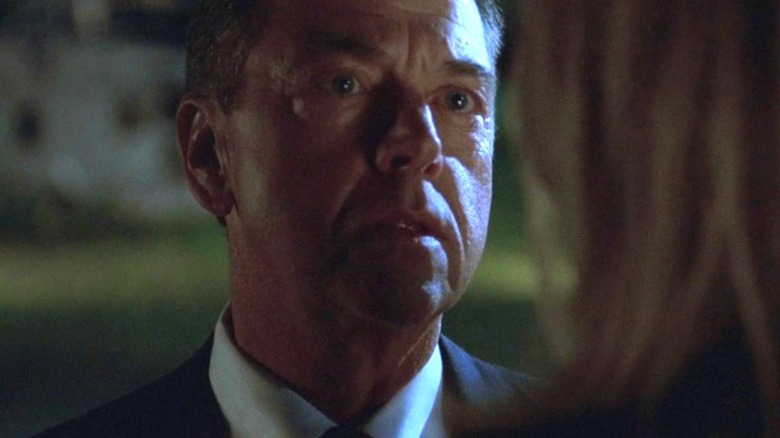 FOX
Gregory Itzin's first onscreen credit was as the memorable Religious Zealot #1 in "Airplane," which he got partly because he knew David and Jerry Zucker. "They had me read for the Robert Hays role and vroom, right over my head, the whole thing. So then they had me read for this and that was okay, I pulled it off" (via Mandatory). Itzin was also lucky to play five different characters in the "Star Trek" universe, appearing on "Deep Space Nine," "Voyager," and "Enterprise." But he admitted that he was disappointed that he'd missed out on appearing in "The Next Generation." "The same week I got The Next Generation, I got L.A. Law. My agents said, 'You're going to do L.A. Law.' I said, "'Well... OK,'" he said in an interview.
After "24," Itzin began getting offers for roles, which made him realize how much had changed. "I was [recently] asked about how 24 changed my life, and I get offers now," he told Collider in a 2013 interview. Itzin would go on to play many more characters, including Judge John A. Campbell in Steven Spielberg's "Lincoln." At the time of his death, he'd just completed the role of CIA Director Jeffries in "The Pragmatist" and Big Juli in the film "The Requiem Boogie." Itzin is survived by his wife Judie, two children, and one grandchild.