24 Might Become An Anthology Series, Return With Legal Drama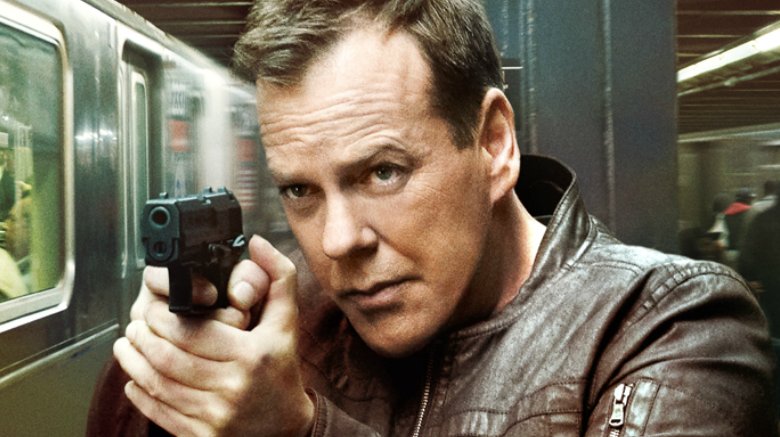 FOX
Sounds like time hasn't run out for the 24 franchise.
Deadline reports that Fox is developing a new version of the Emmy-winning drama that would have a female lead and take place in a very different setting than the original starring Kiefer Sutherland and the recently canceled 24: Legacy. It could also be just the beginning of a radical format change for the series.
Jeremy Doner (The Killing) is writing the script for the potential new season, which would follow a female prosecutor who discovers a legal conspiracy. Using the familiar real-time countdown, she would work against the clock to save a death row inmate set for execution. Turns out the prisoner whom she helped prosecute may actually be innocent.
Sources said this would be part of a new anthology format that would see new characters and new worlds introduced each season, much like FX's American Horror Story and HBO's True Detective.
"We are really exploring what the future, the next version of 24 might be, maybe in more anthological storytelling," Fox chairman Dana Walden said a few months back.
The original incarnation of 24, starring Sutherland as CTU agent Jack Bauer, premiered in 2001 and ran for eight seasons. Four years after it ended, Fox brought Sutherland back for the 12-episode event series 24: Live Another Day. The short-lived 24: Legacy, which featured a new character played by Corey Hawkins of The Walking Dead, was canceled after its first season back in June.