The Boys Fans Have A Clear Favorite When It Comes To The Female Characters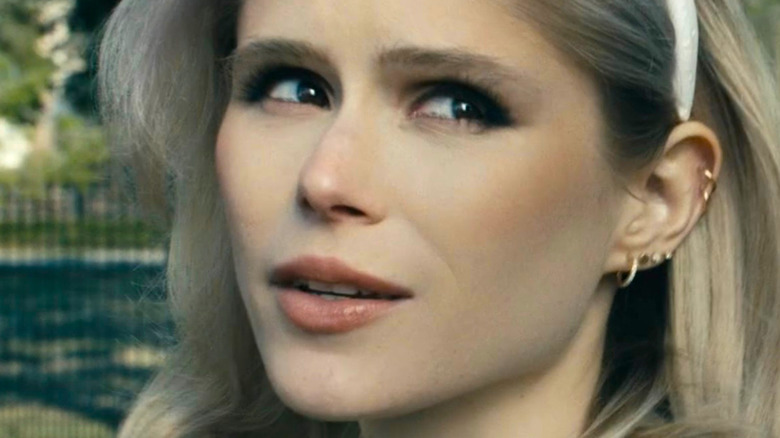 Amazon Prime Video
Comic book movies and TV shows are the biggest they've ever been thanks to Marvel Studios, Disney+, and Warner Bros. — but Amazon has crept up the ranks in the last few years with a slew of comic book shows that have hugely impressed audiences and critics. Chief among them is "The Boys," from showrunner Eric Kripke, which started out as an adaptation of the original comics by Garth Ennis and Darick Robertson. The story and its heroes are meant to be a parody of Marvel and DC characters, but the show has transformed into a full-blown social-political satire of current world events through the lens of corporate superheroes.
While the show relishes in its bloody, over-the-top violence, it also has some fascinating arcs for both its heroes and its villains. Season 1 introduced us to female protagonists like Kimiko (Karen Fukuhara) and Starlight (Erin Moriarty), as well as the morally gray Deputy Director of the CIA Grace Mallory (Laila Robins). On the Vought side of things, there's also Queen Maeve (Dominique McElligott), Senior Vice President of Hero Management Madelyn Stillwell (Elisabeth Shue), and Director of Talent Relations Ashley Barrett (Colby Minifie). Later, Season 2 introduced a few other formidable women, including nefarious Nazi villain Stormfront (Aya Cash) and secret villain Congresswoman Victoria Neuman (Claudia Doumit). But out of all the female characters in "The Boys," fans have a clear favorite.
The Boys fans love Kimiko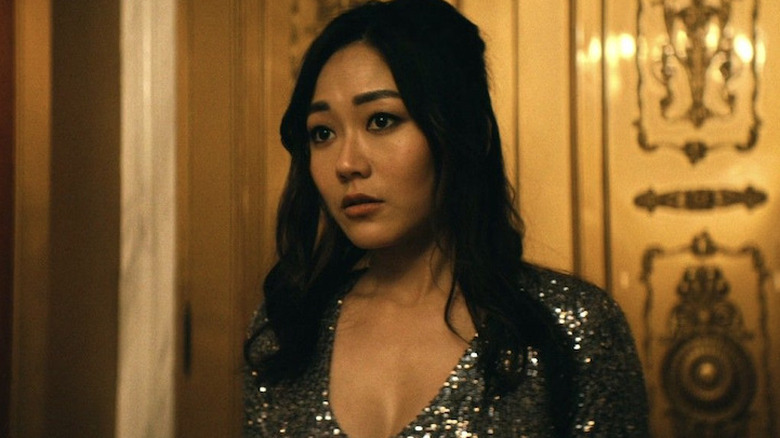 Amazon Prime Video
Out of all the superpowered and non-superpowered women in the series, a poll on Reddit conducted between Seasons 2 and 3 revealed that silent renegade Kimiko is the favorite among fans, nabbing 461 votes out of 958, and it's easy to see why. Her superstrength lends itself to some of the most inventive fight scenes in the series, and her story arc does go deeper than any bloody battle can offer.
In the span of the first two seasons, the audience saw Kimiko go from something more akin to a wounded wild animal unable to communicate her needs to a fully fleshed-out character with strong relationships with the people around her. Karen Fukuhara touched on the way Kimiko communicates with her brother in Season 2, telling Insider, "Going into it, I didn't think that signing could be as powerful as it is."
Many fans were quick to comment that Kimiko was their first pick, but others were torn between her and Starlight. Redditor u/Mol-D-Roger summed up the dilemma, writing, "Tough call between Kimiko and Annie. Kimiko's journey is from the dark to the light, quite literally, and Annie's is also from the dark to the light, but much more metaphorically." Still, Starlight got plenty of love, coming in second with 277 votes. It's not surprising she gets a lot of love considering how she rebels against Vought, Homelander (Antony Starr), and the Deep (Chace Crawford).
Queen Maeve is next up with 124 votes, although it's surprising she didn't get as much attention after her gripping storyline in Season 2. Stormfront, Madelyn Stillwell, and Grace Mallory all scraped a handful of votes each, which isn't so surprising because they don't get as much of the spotlight.