Thor: Love And Thunder's Tessa Thompson Channeled This Unique Experience Into Valkyrie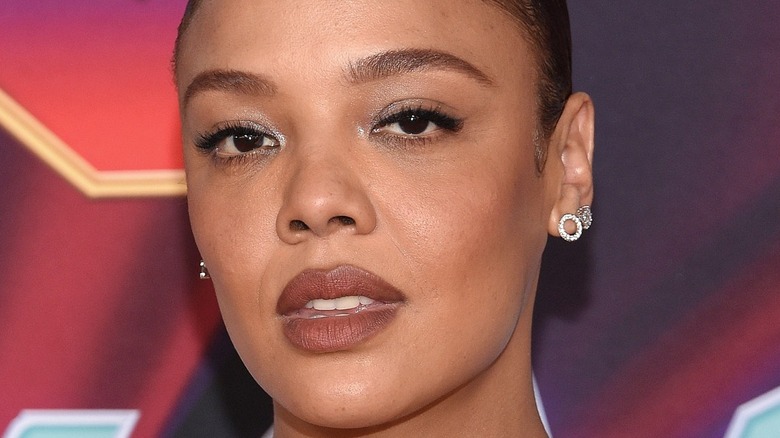 DFree/Shutterstock
"Thor: Love and Thunder" is the fourth solo outing for its titular hero, and features the return of multiple fan favorites to the franchise. There is director Taika Waititi, with this being his second time directing Chris Hemsworth as the titular Asgardian prince. But along for the ride are Natalie Portman as the Mighty Thor in her first MCU appearance since her voiceover role on "What If...?" and Tessa Thompson as King Valkyrie, returning for the first time since "Avengers: Endgame."
In the interim, Thompson has kept plenty busy, with roles in films such as Boots Riley's anti-capitalist satire "Sorry to Bother You," her recurring role on HBO's "Westworld," and smaller bits on cult hits "Dear White People" and "Tuca and Bertie" (via IMDb). Thompson's wide range is the product of some serious training, as she began acting in Shakespeare productions as early as high school.
As it turns out, Thompson put that thespian training to good use for her role as Valkyrie, as she explained in a recent interview.
Tessa Thompson drew on her Shakespearean training to play Valkyrie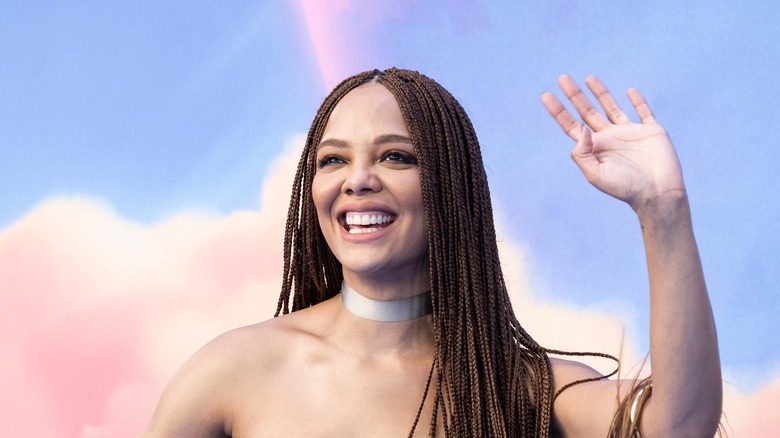 Jeff Spicer/Getty Images
In a recent interview on "Hot Ones," Tessa Thompson dished on the thespian education she channeled into the MCU for her character, Valkyrie. When asked whether she had used any of her training from The Los Angeles Women's Shakespeare Company to inform the performance, Thompson said that she had, explaining that Valkyrie's assertive energy came from the gender-swapped roles that are a hallmark of Shakespearean theater. "So many of the women in that company would play men and there's this idea that men just are more, kind of upright, that men aren't inclined to, like, break their lines, and for some reason that we associate that with power. So, if I'm here talking to you in a scene and I do a lot of this or this," Thompson said, leaning her head on her hand. "it's a way of signaling—it shouldn't be—but a way of signaling that I don't have as much power."
In terms of how she applied that lesson to her MCU role, Thompson noted, "I think in taking on Valkyrie, this character that wants to feel really powerful—not masculine, necessarily, but I thought a lot about that in terms of body position." That approach certainly paid off in Valkyrie, whose brash and assertive nature helped make the character a memorable addition to the vast world of the MCU during her first appearance in "Thor: Ragnarok."
However, Thompson revealed one more secret that helped bring Valkyrie to life: getting into tip-top superhero shape at the gym. "Just getting buff helped," Thompson said with a smile.