Francis Ford Coppola's Touching Tribute To James Caan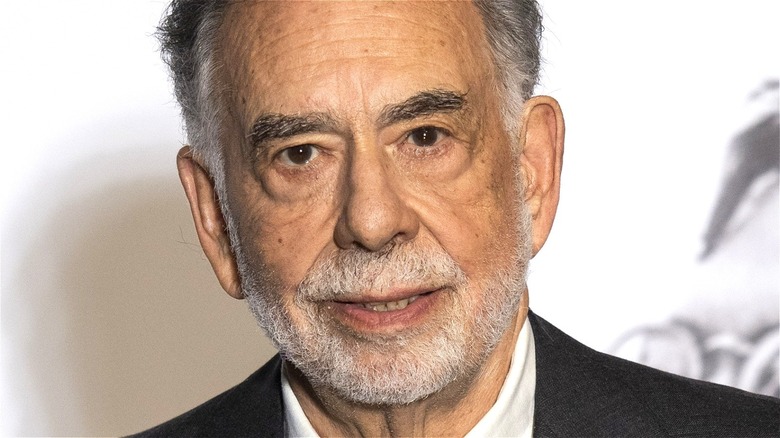 Arnold Jerocki/Getty
James Caan passed away today at the age of 82, and people across Hollywood have been expressing their condolences and sharing their memories about the acting icon. Based on the reactions to James Caan's death, it's clear that countless show business personalities adored him. 
Perhaps nobody in Hollywood had as close a relationship with Caan as writer-director Francis Ford Coppola. Yes, Coppola directed Caan in his 1972 classic "The Godfather," and in a cameo for his 1974 sequel "The Godfather Part II," but it wasn't their only collaboration, and their friendship goes back much earlier than that.
Caan and Coppola both grew up in the same neighborhood of Sunnyside, Queens. Coppola was about one year older than Caan, and Coppola's grandmother lived around the corner from Caan's family (via The AV Club). They were also briefly classmates together at Hofstra University (via The New York Times).
After nearly eight decades of friendship, here's what Coppola had to say upon Caan's passing.
Caan was Coppola's oldest and dearest showbusiness friend
"Jimmy was someone who stretched through my life longer and closer than any motion picture figure I've ever known," Coppola said via a statement provided to Deadline. "From those earlier times working together on 'The Rain People,' and throughout all the milestones of my life, his films and the many great roles he played will never be forgotten. He will always be my old friend from Sunnyside, my collaborator and one of the funniest people I've ever known."
"The Rain People" is Caan and Coppola's first collaboration. The 1969 film stars Shirley Knight as a young pregnant woman who goes on a road trip to avoid her husband and find new meaning in her life. Along the way she meets Jimmy "Killer" Kilgannon, a former college football player with a traumatic brain injury, played by Caan. Caan's "Godfather" co-star Robert Duvall also has a role in the film as an abusive highway patrolman.
After their work on the "Godfather" films, Caan and Coppola would once again team up in 1987 for "Gardens of Stone," in which Caan played an army sergeant opposed to the Vietnam War.
Everyone would be fortunate to call their coworkers good friends, and Caan and Coppola were very lucky indeed.