The Hilarious Way Rob Reiner Kept James Caan In Character For Misery
When it was announced that legendary actor James Caan had died on July 6, many fans began to mourn the man who had brought such a versatile range of characters to life. Best known for his Oscar-nominated performance as Sonny Corleone in "The Godfather," his other noted roles in "Brian's Song," "Elf," and the television series "Las Vegas" are just a tiny fraction of what he did in his life and career.
Some might not remember it, but Caan temporarily left the film industry in the early '80s, after his sister died of leukemia. "She was like my best friend, and I was just devastated," Caan recalled to the L.A. Times in an interview in 1990. "And sometimes it takes terrible things in your life to make you realize what's really important. I realized that passion is the most important thing in my life. And I had lost that passion about the movie business." Luckily, Caan's exit from the business was relatively short-lived, and he next appeared in 1990's "Misery." 
According to USA Today, Caan actually wasn't the first choice for the role of Paul Sheldon. In fact, Warren Beatty was a longtime frontrunner for the job and even helped Rob Reiner and William Goldman work on the script. However, when it came time to shoot the project, Beatty opted out, instead favoring work on 1990's "Dick Tracy." Around this same time, Caan was trying to make a comeback, and he took on the role. 
In the years since the film's release, many have admitted that the production did not run smoothly. In fact, after a difficult first day of filming, Reiner resorted to a unique method to help Caan focus on his portrayal of the tortured romance novelist.
James Caan had to stay in bed for the 15 weeks of shooting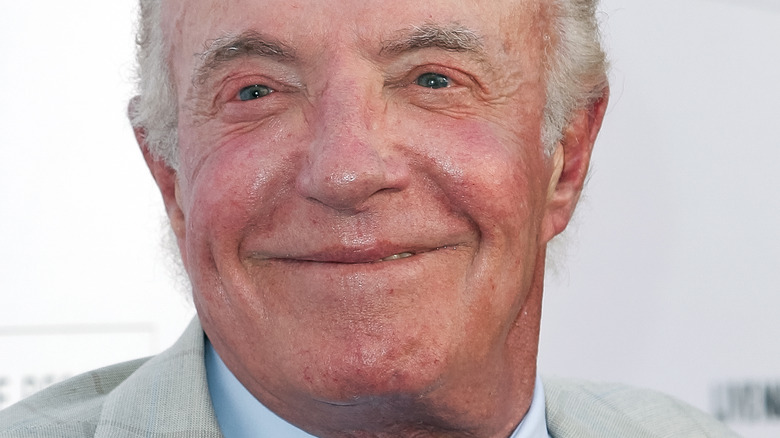 Tibrina Hobson/Getty Images
In his younger years, James Caan was known in Hollywood for being a very active, physical guy, and when he realized that his character spent most of "Misery" in bed, Caan was not thrilled. Instead of rushing to adjust the script, however, Rob Reiner took special note of Caan's exasperation and decided to use it to his advantage. 
"Being stuck in that bed, which he is in the entire film, having him hemmed in, created more frustration and helped him play the part," Reiner said during the TCM Classic Film Festival screening (via USA Today). "[Caan] kept thinking I would give him some wisdom," Reiner said. "But each time, I'd just say 'Jimmy, in this scene you're in bed.' And then I'd walk away."
"I sometimes wondered if this was a sadistic joke on Rob's part," Caan told the L.A. Times. "You know, 'Let's get the most hyper guy in Hollywood to stay in bed for 15 weeks ... I was doing something I'd never done. For me, this being a totally reactionary character is really much tougher." Luckily, the frustration Caan felt helped make his reactions even more authentic, and audiences reacted positively. 
According to Box Office Mojo, "Misery" went on to make over $60 million at the box office, and Kathy Bates also won an Academy Award for Best Actress. Stephen King, who wrote the novel the film is based on, said in his 2009 book "Stephen King Goes to the Movies" that "Misery" is one of his favorite film adaptations (via Google Books). Over 30 years later, the horror film that helped him get back into the film industry is still a fan favorite, and one of the highest-rated films James Caan ever made (via Rotten Tomatoes).