Percy Jackson Set Photos Capture Familiar Locations Filming Deep In The Woods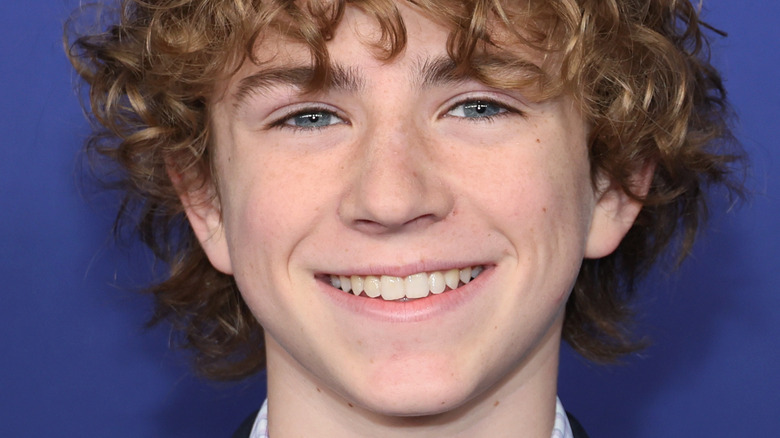 Dia Dipasupil/Getty Images
There's no doubt that Disney+'s upcoming "Percy Jackson and the Olympians" is one of the most highly-anticipated television series out there — and for good reason. Fans of Rick Riordan's beloved fantasy series have been clamoring for a quality live-action adaptation for years, especially after the two film adaptations from the early 2010s didn't impress critics or audiences. Thankfully, it appears that Riordan himself will be heavily involved in the new "Percy Jackson" Disney+ adaptation, which will no doubt appease some fans hoping that the series remains faithful to the original novels.
That said, outside of some exciting casting news, we still don't know that much about the highly-anticipated series, as Disney appears to be keeping development mostly under wraps. However, a few recently-released set photos give us a pretty good idea of what we can expect to see in "Percy Jackson and the Olympians." Better still, they give fans a first glimpse at a fairly iconic location from the novels.
Set photos give us a look at Camp Half-Blood in the upcoming Disney+ series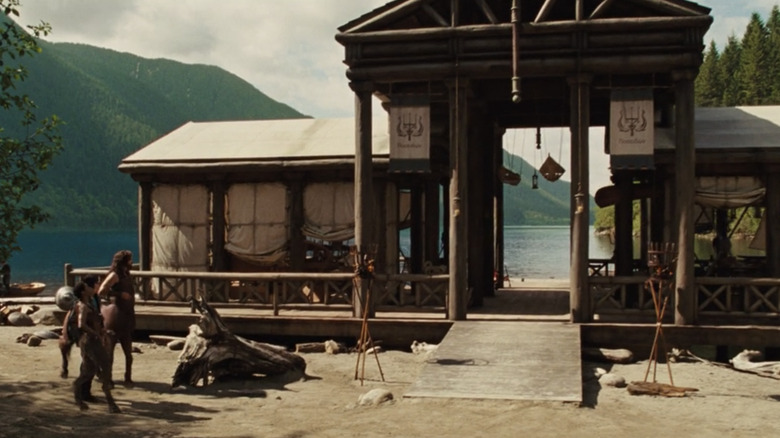 20th Century Studios
The photos in question were initially tweeted out by @updatespercy on Twitter, an account focused on news regarding the upcoming "Percy Jackson and the Olympians" Disney+ series. These behind-the-scenes photos capture the archery training grounds of the iconic Camp Half-Blood — complete with a Hydra-shaped archery butt and several punching bags.
According to the tweet, the photographer who took these photos also noticed several "hobbit type houses" located further within the forest, which may or may not be the cabins that the Demigod campers live in. The tweet also clarified that production for the series is currently taking place on a 20-acre field in Aldergrove, British Columbia, Canada located within a forest. These photos (as vague as they might be) will no doubt stir up even more excitement in fans of the original novels, since they give us our first glimpse at the series' portrayal of Camp Half-Blood, which is, without a doubt one, of the most important locations in the entire franchise.
Unfortunately, these are still behind-the-scenes photos at the end of the day, and no doubt, we'll have to wait until the actual release of the series to find out what Camp Half-Blood will look like on the other side of the camera.