James Cameron's Brutally Honest Message For Avatar Haters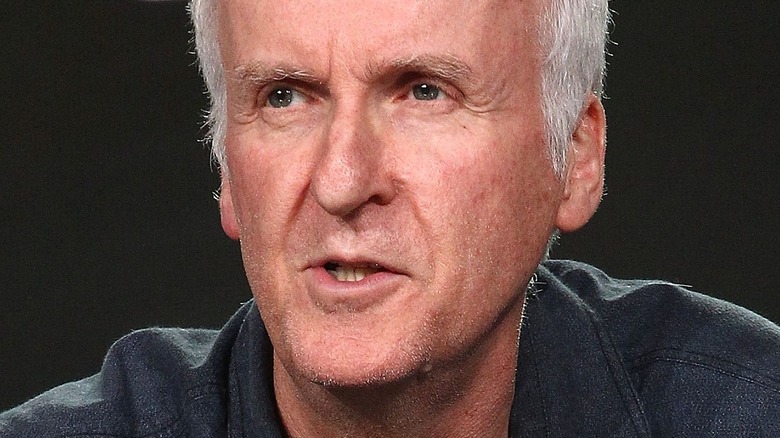 Tommaso Boddi/Getty
A second "Avatar" movie, titled "Avatar: The Way of Water," is slated for a release later this year. Fans of James Cameron's eco-epic got their first look at the upcoming sequel when 20th Century Studios released its first trailer for "The Way of Water" in early May. In addition to showcasing some of the film's contents, that "Way of Water" trailer put up big numbers, netting more than 145 million views on its first day of online availability. Based on this sizable viewership, then, "Avatar" still appears to have a plenty devoted fanbase, interested in what happens after the events of Cameron's hit 2009 blockbuster.
On top of the limited footage included in its first trailer, some unanswered questions in "Avatar" hit at what could be some of the major plot beats in "The Way of Water." For example, big bad Colonel Miles Quaritch (Stephen Lang) is confirmed to be returning for "Avatar 2," despite his life seeming pretty definitively over at the end of the first film.
Opposite those who are hyped for "The Way of Water," however, is a significant contingent of "Avatar" haters. In fact, multiple Reddit threads over the years have inquired into the widespread criticism of "Avatar." Now, as promotion for "The Way of Water" is beginning to ramp up, Cameron himself decided to address his haters directly, seeming to hold little back.
Cameron wants to get ahead of the critics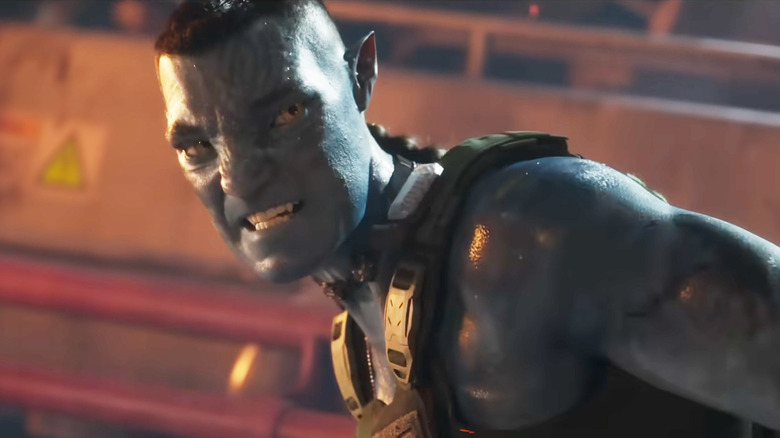 20th Century Studios/YouTube
In advance of a July 7 issue featuring a cover story about "Avatar: The Way of Water," Empire magazine published an online excerpt of an interview with James Cameron. In it, he shared his thoughts on both criticisms of the first "Avatar" film, as well as what he expects might be a major point of contention with some reviewers of his upcoming sequel.
Regarding "Avatar," Cameron brought how some people who saw the movie around its release date now report being unable to remember character names or plot details. "Then they see the movie again and go, 'Oh, okay, excuse me, let me just shut the **** up right now.' So I'm not worried about that," he told Empire.
Cameron then discussed the fact that he expects critics to take issue with the roughly three-hour runtime of "Avatar: The Way of Water." He characterized this perceived slight as disingenuous, given that today's consumers often binge hours of television in one sitting. "I've watched my kids sit and do five one-hour episodes in a row. Here's the big social paradigm shift that has to happen: it's okay to get up and go pee," he said.
For what it's worth, in an interview with Entertainment Weekly, producer Jon Landau described "Avatar 2" as considerably larger in scale than its predecessor, perhaps driving its inflated runtime. Fans and haters alike can see "Avatar: The Way of Water" when it premieres on December 16.