Tremors Reboot Casts John Ellison Conlee As Series Regular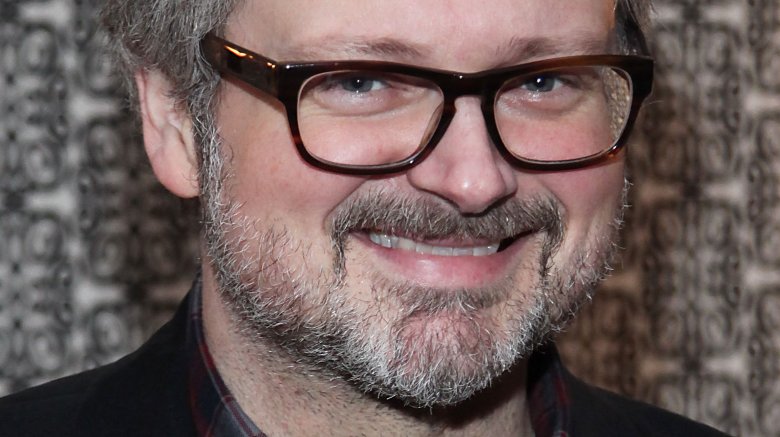 Getty Images
John Ellison Conlee will be the next actor to break ground in Syfy's upcoming Tremors reboot. Deadline confirms that Conlee has been cast as a series regular, starring alongside Kevin Bacon in the forthcoming refresh. 
Written by Andrew Miller (The Secret Circle) and directed by Vincenzo Natali (Hannibal), Tremors follows up 25 years after the events of the original 1990 film of the same name and sees the return of the vicious Graboid worms that almost destroyed Perfection, Nevada. Bacon reprises his role as Valentine McKee, who took down the killer sandworms once and will try his hardest to do it again–though he'll have to overcome his older age, ever-intensifying alcohol dependency, and a "delusional hero complex" before he can repeat that victory. 
Conlee, who plays George Reedy in the upcoming Lyndon B. Johnson biographical drama LBJ, will portray Harlan Maylor, Valentine's closest friend. Harlan is described as a "scruffy mess" and a character whose preoccupation with the Graboid sandworms "took a heavy personal toll" on him. He's also a whip-smart man who worked for a biotech company in his early adulthood, but has since devoted himself to a life of practicing yoga, self-exploration, and meditation–a far cry from his teenage days spent obsessing over the idea of hunting "the Sandworm of Tatooine."
In addition to Bacon as Valentine, Conlee joins fellow main cast members Shiloh Fernandez (Falling Water, Gypsy), Megan Ketch (American Gothic, Jane the Virgin, Louder than Bombs), and Emily Tremaine (Guilt, Vinyl) for the impending reboot, which was handed a pilot order in June of this year. Fernandez will play Graboid Waste Gobbling worker Nico Garza, whose biggest fear is getting trapped in Perfection for the rest of his life. Ketch takes on the role of the charismatic and cunning young doctor Mindy Sterngood, whose motives are far more complex than they seem. Finally, Tremaine will portray Valentine's incredibly intelligent daughter Emily McKee, who returns to Perfection after graduating high school, but soon realizes that her father likely won't ever change his ways. 
Viewers may recognize Conlee from his roles on Boardwalk Empire, Unbreakable Kimmy Schmidt, and Madam Secretary. 
The Tremors reboot doesn't have a set-in-stone release date just yet, but the pilot episode is reported to begin shooting in Albuquerque, New Mexico in the near future.