Tremors Reboot With Kevin Bacon On The Way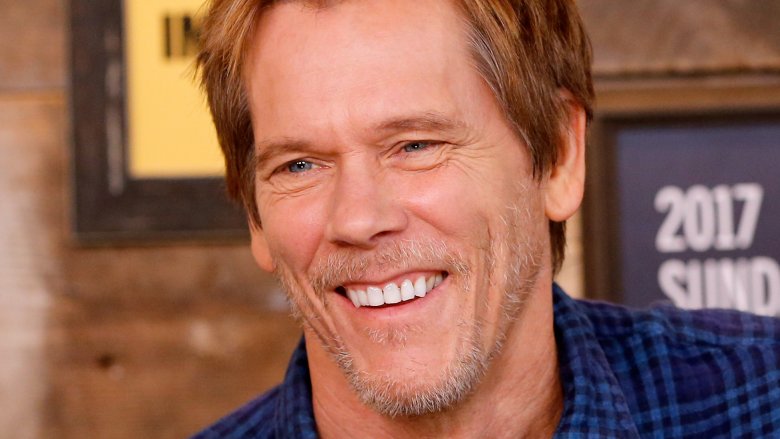 Getty Images
Kevin Bacon is bringing one of his signature 90's characters to the small screen. Variety reports that Bacon will reprise his role as Valentine McKee in an upcoming Tremors reboot for SyFy.
SyFy has handed down a pilot order for the TV adaptation of Bacon's 1990s drama, which featured the star as a repairman forced to find a way to survive after discovering the Graboids, a group of giant, flesh-eating, worm-like monsters, in his small desert town. The show will be run by Andrew Miller (The Secret Circle), with Bacon and David Schiff executive producing. Miller also penned the script for the revival, which will follow Bacon's character as he attempts to save the town once again, this time while battling age, alcohol, and a delusional hero complex.
This is not the first time SyFy has tried to reboot the cult classic. In 2003, back when they were Sci-Fi, the network ordered a TV remake starring Michael Gross, Dean Norris, Lela Lee, Marcia Strassman, Victor Brown, and Gladise Jimenez. The show was canceled after one season. A second attempt at a TV adaptation, with Bacon on board this time, came in late 2015, but the show couldn't find a network that year.
"This is the only character I've played that I've ever thought about revisiting," Bacon said in a press release. "I just got to thinking, where would this guy end up after 25 years? Andrew Miller has a fantastic take on it and we hope to create a show that will be fun and scary for fans of the movie and folks that have yet to discover it. Let's kick some Graboid ass!"
Bacon, who is best known for 80's and 90's movies like Apollo 13 and Footloose, has still been keeping busy nowadays, starring in the Amazon comedy series I Love Dick as the titular Dick. He is also just off a run on the the Fox series The Following; his other recent roles include Patriots Day, The Darkness, Cop Car, and Black Mass. He is next set to appear in HBO's mockumentary Tour de Pharmacy.
SyFy already has two other pilots in contention, in addition to Tremors. The network is looking at a TV reboot of the 2013 film The Machine and also recently ordered a pilot for George R.R. Martin's novella Nightflyers, which was already adapted into a 1987 film. 
While we wait to see if Tremors will make it to series, see some other movies you didn't realize had multiple low budget sequels.