The Worst Addition To Team Flash According To Fans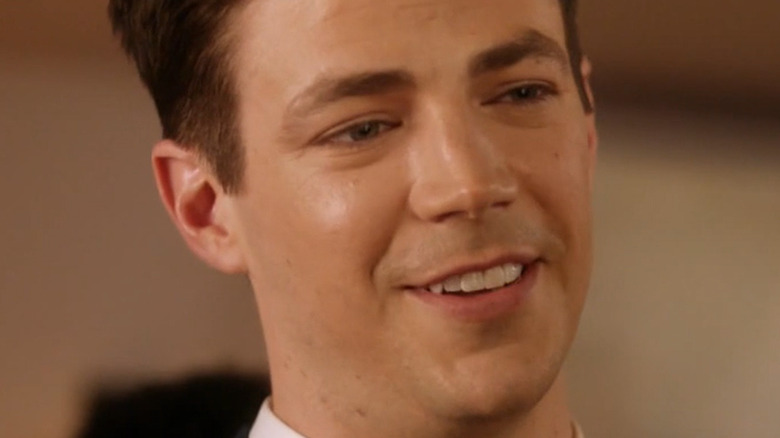 The CW
Ever since he first received his powers, Barry Allen (Grant Gustin) has never had to go through it alone on "The Flash." In Season 1 of the show, Barry is guided on his journey by the team at S.T.A.R. Labs, a group that originally consists of Caitlin Snow (Danielle Panabaker), Cisco Ramon (Carlos Valdes), and Harrison Wells (Tom Cavanagh). The trio assist the new superhero in sorting out his new abilities and ultimately help him stop metahumans all over the city. Team Flash, specifically Cisco, even creates Barry's suit itself and all of its subsequent upgrades. 
Every member of the group is essential in their own right, not only for their specific knowledge and meta-abilities, but because they care for Barry, each other, and the safety of Central City. However, Team Flash also changes throughout the run of the series. Most memorably, characters like Cisco Ramon, Wally West (Keiynan Lonsdale), Julian Albert (Tom Felton), and Ralph Dibny (Hartley Sawyer) come and go. 
After a multitude of jumbled timelines and world-ending events, the Season 8 version of Team Flash includes Iris West-Allen (Candice Patton), Joe West (Jesse L. Martin), Cecile Horton (Danielle Nicolet), Allegra Garcia (Kayla Compton), and Chester P. Runk (Brandon McKnight), along with Barry, of course. Although fans still seem to be resonating with the show on some level (via Rotten Tomatoes), some clearly think one particular addition to Team Flash is the worst.
Fans aren't very happy with Season 8's Team Flash as a whole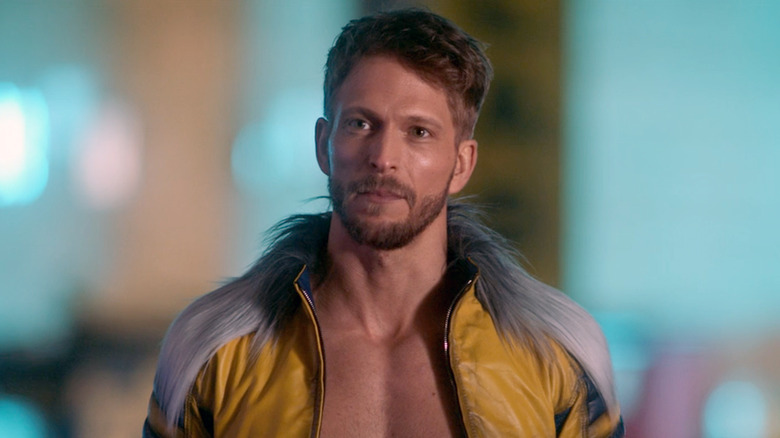 The CW
In an April 2022 discussion on the r/FlashTV subreddit, fans of the second entry in the Arroweverse debated the additions that have been made in recent seasons. U/Particle_Excelerator initiated the debate by creating a poll titled "Who's the worst addition to team Flash" and included the characters of Cecile, Chester, Allegra, Frost (Danielle Panabaker), Chillblaine (Jon Cor), and Ryan Choi (Osric Chau). 
After the voting concluded, Chillblaine ultimately won the top spot for the worst addition to the team. In total, the character received the ire of approximately 40% of voters. However, Chillblaine's inclusion in this list was not without controversy. In fact, u/CosmicWaffleMan wrote, "I never considered him part of Team Flash." Similarly, u/FortySevenLifestyle opined that neither Chillblaine nor Ryan should be included on the list. 
Despite the general consensus around Chillblaine, the other characters shouldn't feel left out in the hatefest. In actuality, there were plenty of complaints to go around. For example, u/KevDevX asked, "​​Can we have one episode where [Cecile] doesn't hold her head and scream with a high-pitched noise in the background?" Elsewhere, u/bigfatty777 called Chester the worst character and argued that the show should have followed more along the lines of Chester's story from DC Comics. There were also a plethora of grievances about Allegra. 
Interestingly, the comments of this particular thread suggest that many people quite intently dislike all new members of the team.
The Flash fans seem to want the original team back
For example, u/bulten93 said, "I can only pick one? Pass then." Similarly, u/Automatic-Candle681 claimed that Allegra, Cecile, and Chester are all poor additions. For many fans of "The Flash," so long as the team keeps changing, they're less and less interested in watching the series. However, it seems likely that such changes are going to continue. 
In March, The CW renewed "The Flash" for Season 9 (via Deadline), and it wasn't long thereafter that Jesse L. Martin announced that he would be stepping back as a series regular on the superhero drama. According to Entertainment Weekly, Martin is expected to appear as Joe in multiple episodes of Season 9, but his presence will be significantly lesser. Interestingly, Joe's departure is notable in that he is one of only a handful of original cast members from the first season of the series. 
As of this writing, the only original cast members confirmed to return for Season 9 are Candice Patton and Grant Gustin (via TVLine). Although Danielle Panabaker, the only other remaining original cast member on the series, told TVLine that she "hope[d] to be back," Caitlin Snow's future remains unclear. If she returns for Season 9, that will mean there are only three total original Team Flash members left for what may very well be the show's final season (via Syfy). 
Of course, given this show's history, fans shouldn't completely lose hope at seeing a brief return to the original team at some point. Tom Cavanagh and Carlos Valdes both exited as series regulars in Season 7 (via Variety), but have returned for smaller appearances in the years since.