What Happened To Yuriy Sardarov After Leaving Chicago Fire?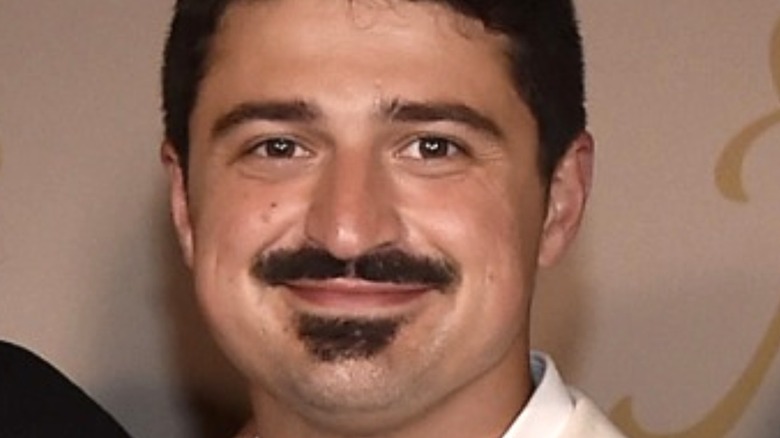 Pascal Le Segretain/Getty Images
Before Yuriy Sardarov started his seven-year gig as Brian "Otis" Zvonecek on "Chicago Fire," he'd already been building up his resume by appearing in small roles in films such as "The Ides of March" and "Argo." After getting the role on "Chicago Fire," he made appearances on "Chicago Med" and "Chicago P.D.," as well as guest appearances in the series "Apex" and "Boyband." But with the show taking up so much time, Sardarov talked to showrunner Derek Haas about his plans to leave. "I was very upfront with him about the fact that it's been eight years, and I started when I was 22, and now I'm 31," he told Tell-Tale TV about his late 2019 departure from "Chicago Fire." "The communication was very open and honest, and we both walked away from it feeling really good."
Otis Zvonecek's death on "Chicago Fire" was an extremely emotional event for viewers and the actors alike, especially with Otis dying in front of Joe Minoso's character, Joe Cruz. "In that last scene, Joe Minoso does such an incredible job, and the tears in his eyes were real and the tears in my eyes were real," Sardarov admitted. 
Since leaving the show, Sardarov has been working, but has also been taking it easy, deservedly so, after nine years on "Chicago Fire." The first film fans had a chance to see him in was "Adam," starring Aaron Paul and Lena Olin, in which he had a small role. What's interesting is that, while "Adam" wasn't released until 2020, it was actually filmed in 2011 — a year before Sardarov would appear in "Chicago Fire."
Sardarov got to be the bad guy in The Rookie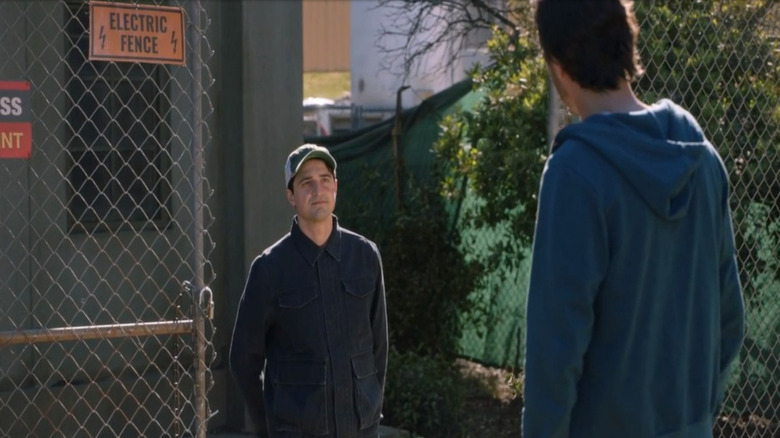 ABC
In 2021, Sardarov co-starred in his first official film after leaving the show — the fun ensemble "Amy and Peter Are Getting Divorced," in which he plays Sam. He provides some comic relief as Amy's dog-hating ex, who seems to be pining for her. We watch as he scrolls through Peter's Instagram pages, and realize he may actually be pining for the deck Peter made. Watching him struggle to make a deck from watching a YouTube video is arguably one of the best parts of the movie.
In 2022 he played the character of the terrorist, Trevor Gurin aka Ilya Sokurov, on two episodes of "The Rookie." As a Russian bomber, Sardarov got to show a darker side, playing a ruthless character whose fingerprints are classified, and who is trying to blow up the Los Angeles infrastructure after he was recruited for a secret project for the FBI, then abandoned when the Russians accused him of being a spy. When he posted a photo of himself as Sokurov on Instagram, his former "Chicago Fire" coworkers came out in full support, with Taylor Kinney writing, "What episodes are they!!? Can't wait!" and Randy Flagler simply chiming in with a "Yes!"
Sardarov's upcoming movie Daddy was crowdfunded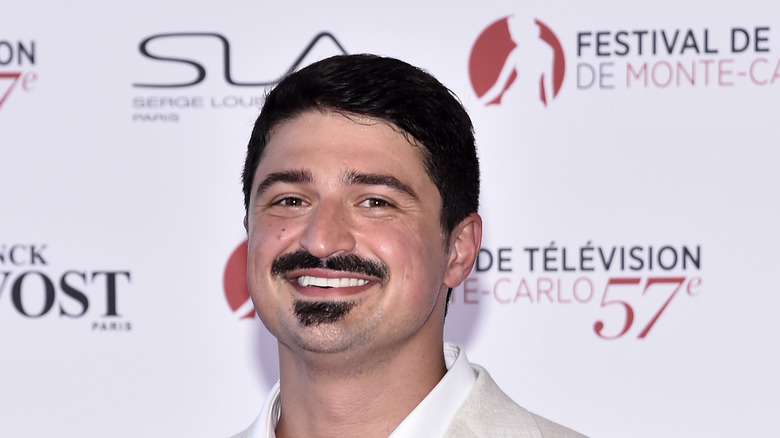 Pascal Le Segretain/Getty Images
Sardarov most recently completed the film "Daddy" this year. Per Deadline, the dystopian dark comedy focuses on a society whose government determines beforehand whether or not men can father children, and features four men who head to California to attend a retreat in the mountains. "Daddy" is written, directed, and produced by Neal Kelley and Jono Sherman, and was supposed to reunite Sardarov with his "Chicago Fire" co-star Miranda Rae Mayo — the movie's Indiegogo page does not list her in the cast, though it's unclear if she formally pulled out from the project. Sardarov, who will be starring in the film as Sebastian, took to Indiegogo along with the rest of the cast to ask for donations that would help pay for the post-production costs of the project, such as film and sound editing, publicity, and marketing.
Unfortunately, at the time of this writing "Daddy" doesn't have a release date. Sardarov is definitely flexing his acting skills, trying out everything from quirky independent films to villainous roles. We can't wait to see what is next for his career.