New Look At Laura Dern's Character In Star Wars: The Last Jedi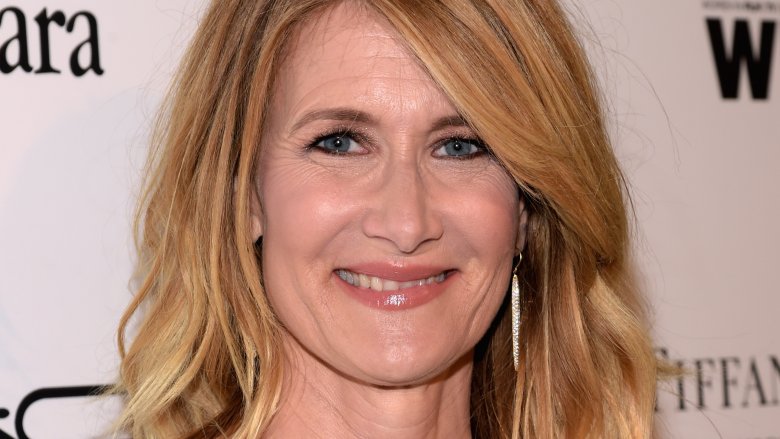 Getty Images
The Resistance could use some bright colors in contrast to the usual drab gray.
Although little is known about Laura Dern's new Star Wars character who we'll meet in The Last Jedi, the Jurassic Park actress brought along a new photo during an appearance on Ellen. Check it out below via John Hoey of Star Wars News Net.
Dern plays Vice Admiral Amilyn Holdo, who may or may not be a political rival to Leia Organa (Carrie Fisher) in leadership of the Resistance. However, in canonical materials, Holdo is a trusted ally of Leia during the Galactic Civil War. One thing is clear: you can't miss her and her purple hair in a crowd.
In the image, Holdo appears to be briefing Resistance fighters, possibly as they prepare for battle against First Order forces. At the beginning of The Last Jedi, the Resistance is forced away from its old headquarters on D'Qar and sets up base on a salt mine world which was the site of an old Rebel outpost. 
Although Dern couldn't say much about her character, she did reveal that Holdo gets to use a blaster at some point in the film. Apparently, she isn't afraid to get her hands dirty despite her upscale attire. 
The Last Jedi lands in theaters Dec. 15. Meanwhile, we've also got another look at DJ, the new character played by Benicio Del Toro.