Benicio Del Toro's Star Wars Character Is Getting A Marvel Comic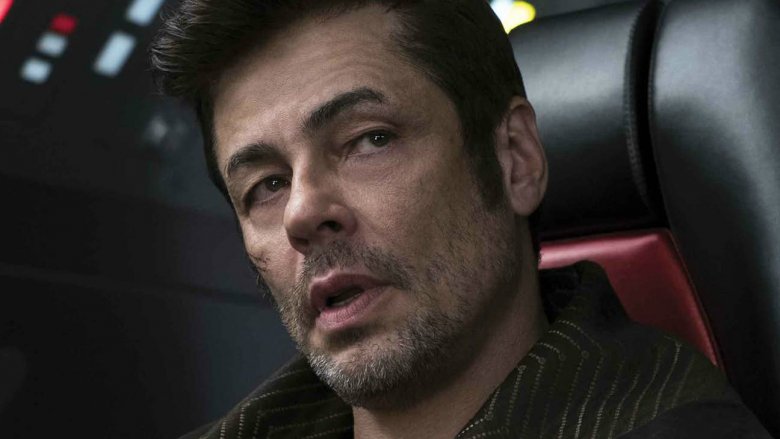 Lucasfilm
We still don't know much about Benicio del Toro's character, DJ, in Star Wars: The Last Jedi, but we'll find out much more about his backstory shortly after the movie hits theaters.
CBR reports that Marvel will release a comic book called Star Wars: The Last Jedi – DJ in January 2018. Ben Acker and Ben Blacker (Star Wars Join the Resistance, Star Wars: The Last Jedi – The Storms of Crait) will write the comic and Kev Walker (Star Wars: Doctor Aphra, Darkhawk) will illustrate.
The comic will reportedly explain who DJ really is and how he ends up in the path of Finn (John Boyega) and Rose (Kelly Marie Tran) at the gambling resort of Canto Bight. 
A few month back, Boyega revealed some details about DJ. "We just need a codebreaker and he's the best in the galaxy," he said. "Unfortunately, he's very dodgy and only in it for financial gain. He doesn't fight for any side. He has distinct opinions. The Resistance bombs the First Order one day, the First Order bombs the Resistance on another. It's an ongoing war that will never end. For him, he's trying to benefit off of that, which doesn't make him the person you want to trust."
Star Wars: The Last Jedi lands in theaters Dec. 15.