Idris Elba Still Wants A Dark Tower Sequel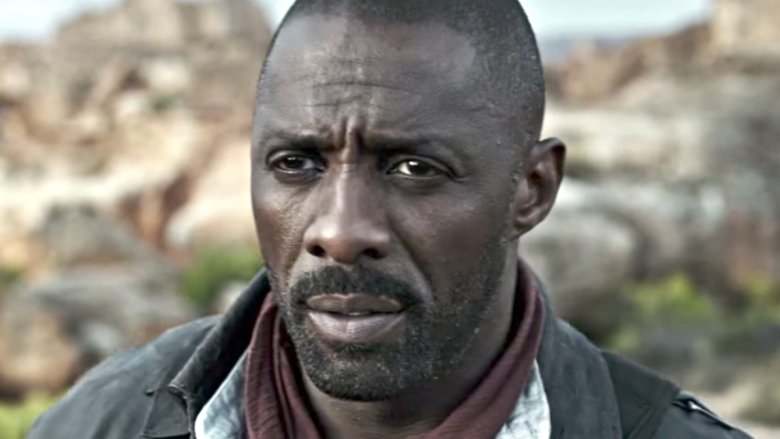 Although the movie adaptation of Stephen King's The Dark Tower didn't exactly set the world on fire, star Idris Elba is still hopeful that there will be a sequel.
Elba, who played "the last Gunslinger" Roland Deschain, told RadioTimes that there have been discussions about a follow-up movie, although there are also previously announced plans for a TV series. He said he can see the appeal of both.
"I think any TV series that is an offshoot from the film can have more time to explore some themes," Elba explained. "I'd personally prefer to do another Dark Tower film, exploring some more of the gunslinger, as a film."
While Elba was expected to play the character on the TV show, he also said he's not sure how that's coming along. "I don't know much about where they are with the TV show, but I think there's definitely talks to try and do another [movie]."
Critics weren't kind to The Dark Tower, which has a 15% rating on Rotten Tomatoes, but the movie still made more than $110 million at the box office. However, that's an underwhelming number for what was expected to launch a multimedia franchise. Sequels have definitely been made for less successful films, but when you factor in the cost of such a massive production, it would definitely be a gamble for Columbia Pictures.
Meanwhile, other Stephen King adaptations have found huge success lately, most notable with Andy Muschietti's It, which is now the biggest horror movie of all time and has a sequel set for Sept. 6, 2019.