The Dark Tower TV Series Would 'For Sure' Include Idris Elba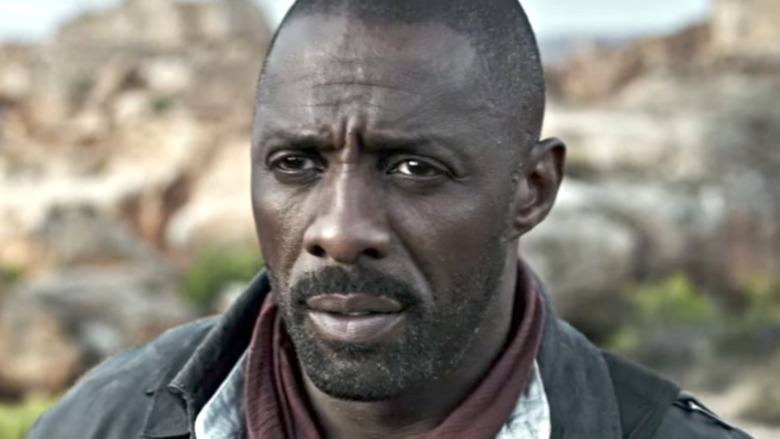 Where The Dark Tower goes, Idris Elba will apparently go, too.
While the movie version of Stephen King's novels won't arrive in theaters until next month, co-writer and producer Akiva Goldsman recently told Deadline that the first episode of a spin-off TV series has already been written. The show, produced by Ron Howard, would tell the origin story of Elba's character Roland Deschain, and Goldsman said the actor will be a part of it.
"The first episode of a show has been written, and we hope to retain Ron's original idea to mix platforms, something that seemed revolutionary 10 years ago but now is something that others have done," Goldsman said. "Idris for sure is part of this, and if the movie is Roland Deschain the gunslinger, the show is his origin story, based on the fourth novel in the series, Wizard and Glass."
In the novel, Roland tells a story from his early years, so it's possible that a younger actor would be cast to portray the teenage version of Elba's character. It's not clear if Matthew McConaughey would return to play the villainous Man in Black, although Entertainment Weekly reported that it's a "possibility." In the books, the Man in Black often assumes different names and appearances, which means another actor could easily take over.
There's no network attached to the series yet, but EW notes that the darkness of the story "rivals that of Game of Thrones," so it would likely appear on a cable network like HBO or streaming service like Netflix.
The Dark Tower movie will arrive in theaters on Aug. 4. Watch the latest trailer, then learn about the movie's untold truth.