Scott Adsit Explains Why Baymax Is More Of A Disney Icon Than A Marvel Superhero - Exclusive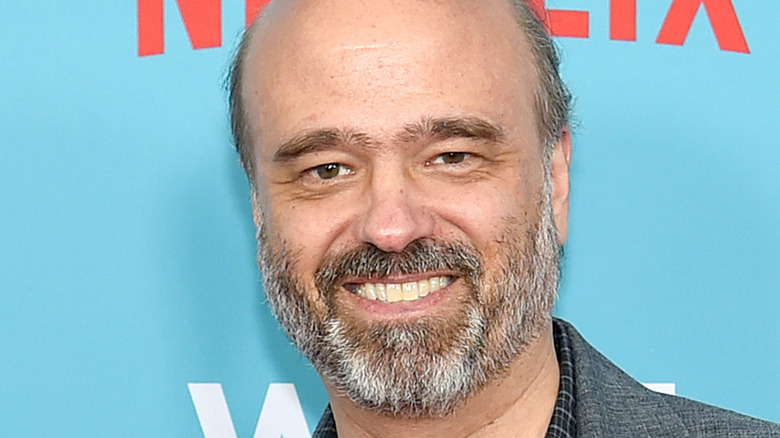 Jamie Mccarthy/Getty Images
Scott Adsit may be best known for playing devoted TV producer Pete Hornberger on the groundbreaking sitcom "30 Rock" for seven seasons, but the actor/comedian has had an equally enduring role voicing Baymax from Disney's "Big Hero 6" franchise.
The giant inflatable robot, who serves as a personal healthcare companion, was introduced to the world in 2014 when the original film was released, by way of loosely being based on the Marvel comics character of the same name. Baymax, a robotic nurse for all intents and purposes, represents a different kind of Marvel superhero, but he is a Marvel superhero — or maybe he's not.
It's a question that was posed to Adsit by Looper during an exclusive interview in which the actor discussed the new six-episode Disney+ series "Baymax!" that follows the pudgy white robot as he lovingly helps San Fransokyo citizens in need. As it turns out, Adsit may have finally put to rest the debate about whether Baymax fits squarely in the MCU or the Disney universe.
Baymax is 'on the same shelf' as Peter Pan and Pinocchio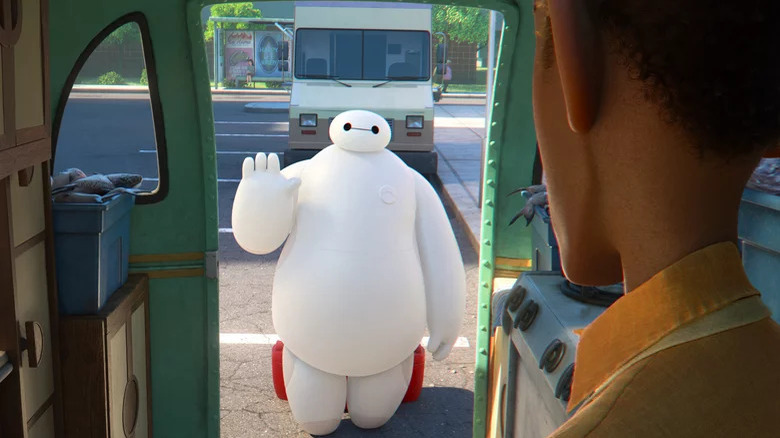 Walt Disney Studios
When Adsit steps into the recording booth to lend his voice to Baymax, the actor admits that it crosses his mind that he's now part of the MCU a la Benedict Cumberbatch as Doctor Strange and Chris Hemsworth as Thor. However, that doesn't necessarily mean he feels the robotic nurse shares the same space in the Marvel world.
"I connected more to a Disney pantheon," says Adsit. "I remember at the first screening we ever did, John Lasseter, who was in charge of the studio, said to the Big Hero 6, the six of us, 'You are now on the same shelf as Peter Pan and Pinocchio. You are part of that family.' That's where I really connected."
Still, Adsit toys with the idea that the MCU will one day fully embrace Baymax. "I love Marvel comics, and I love the movies so much," he says. "Because 'Big Hero 6' takes place in San Fransokyo, that is a universe that the MCU multiverse has not quite tapped into yet, and I don't know if they plan to."
All six episodes of "Baymax!" are now exclusively available on Disney+.