Shakira Barrera Cast In GLOW Season 2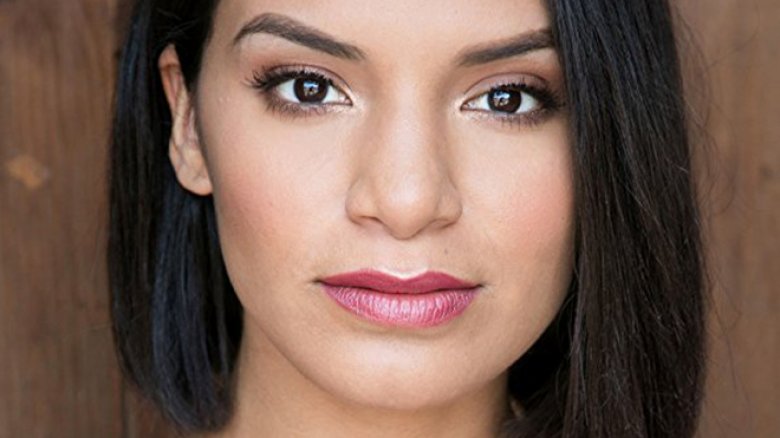 IMDB/Brandon Espy
Another Gorgeous Lady of Wrestling is entering the ring. 
As announced by Deadline, actress Shakira Barrera has been cast in the upcoming second season of Netflix's acclaimed comedy-drama series GLOW. Barrera will play Yolana, also known as Yo-Yo, described as a "Mexican American dancer/stripper and out-and-proud lesbian" who joins the wrestling team sometime after the girls shoot their pilot episode (seen at the end of the first season). 
Created and executive produced by Liz Flahive and Carly Mensch, also executive produced by Orange Is the New Black creator Jenji Kohan and Tara Herrmann, GLOW is set in 1985 Los Angeles and centers around Alison Brie as Ruth Wilder, an out-of-work actress struggling to find a gig (and stop meddling in other people's relationships), who joins television's first all-female wrestling show and performs under the alter ego "Zoya the Destroya." The series, which takes inspiration from the real-life syndicated series of the same name, goes on to tell the tale of a rag-tag group of actresses turned wrestlers as they find their place in the world. 
Along with Brie, Barrera will join a laundry list of stars: Betty Gilpin as Debbie "Liberty Belle" Gilpin, Sydelle Noel as Cherry "Junkchain" Bang, Britney Young as Carmen "Machu Picchu" Wade, Marc Maron as Sam Sylvia, Jackie Tohn as Melanie "Melrose" Rosen, Kate Nash as Rhonda "Britannica" Richardson, Britt Baron as Justine "Scab" Biagi, Chris Lowell as Sebastian "Bash" Howard, Bashir Salahuddin as Keith Bang, Rich Sommer as Mark Eagan, Kimmy Gatewood as Stacey "Ethel Rosenblatt" Beswick, Rebekka Johnson as Dawn "Edna Rosenblatt" Rivecca, Sunita Mani as Arthie "Beirut the Mad Bomber" Premkumar, Kia Stevens as Tammé "The Welfare Queen" Dawson, Gayle Rankin as Sheila the She Wolf, Ellen Wong as Jenny "Fortune Cookie" Chey, and Marianna Palka as Reggie "Vicky the Viking" Walsh. 
Fans may recognize Barrerra from her work on television series like Hulu's East Los High and MTV's Faking It. 
GLOW was renewed for a second season back in August, and on Tuesday, Brie revealed the first look at the forthcoming season. A set release date for season two hasn't been announced, but we'll update you when we know more.