GLOW Renewed For Second Season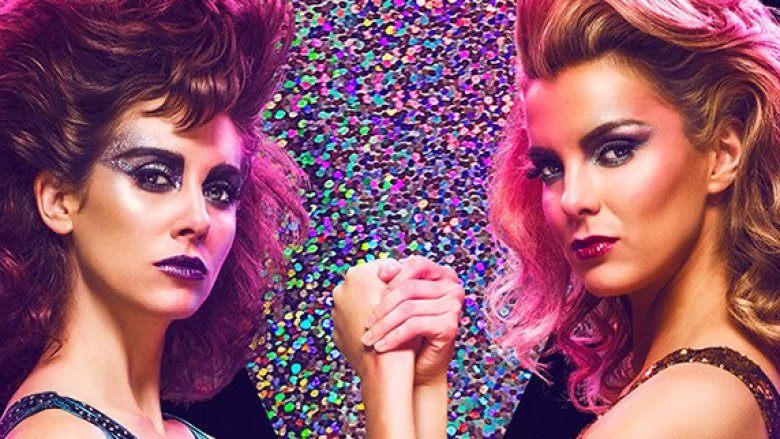 YouTube
The Gorgeous Ladies of Wrestling are climbing back in the ring. 
The Hollywood Reporter confirms that the hilarious and heart-warming comedy drama series GLOW has been renewed for a second season at Netflix. GLOW season two will run for 10 episodes, matching the first season's episode count exactly. 
Co-created by Liz Flahive and Carly Mensch, and executive produced by Orange Is the New Black creator Jenji Kohan, GLOW tells the tale of 14 women searching for purpose. In a rather unexpected sequences of events, the ladies find strength and friendship in brightly colored spandex outfits and a dirty wrestling ring. 
Starring Alison Brie as Ruth Wilder, an out-of-work actress struggling to land auditions and stay out of other people's relationships, and Betty Gilpin as former soap opera star Debbie Egan, GLOW is set in 1985 Los Angeles and takes inspiration from the real-life syndicated television show of the same name that aired in the late 1980s. After a string of embarrassing audition attempts, Ruth has her hand at GLOW (the show within the show) and is hired after a blow-out fight that blindsides both the characters and the audience at home. The fictional tale of the rag-tag team of actresses-turned-wrestlers has quickly become a critical smash hit, with many citing its pacing and its focus on female friendships as the series' strong points. 
Co-creator Flahive recently spoke with THR about the storytelling process and what it was like to create the ladies of GLOW. "Part of what we talked about as storytellers is that once the women know how to wrestle, you can't go back in time. The women learning how to wrestle was a big part of the show. There is so much comedy in the women learning something new. Taking our time and being able to craft stories that we felt inclined to tell, like the women getting to know each other and that they didn't know wrestling at all, felt really rich to us."
Star Brie echoed Flahive's statements, predicting that the show would see many more seasons. "You see how rich this show is, just full of different characters, and you can mine those characters for years," Brie told THR. "The real GLOW was a slight revolving door in terms of some women being on the show for years and years, and other new characters coming in."
GLOW also stars Sydelle Noel, Britney Young, Marc Maron, Kate Nash, Jackie Tohn, Kia Stevens, Marianna Palka, Gayle Rankin, Kimmy Gatewood, Rebekka Johnson, Sunita Mani, Ellen Wong, Chris Lowell, Rich Sommer, and Bashir Salahuddin. 
While we wait for another round of GLOW, discover the untold truth of the series.