Gotham Actor Cory Michael Smith Cast In Neil Armstrong Biopic First Man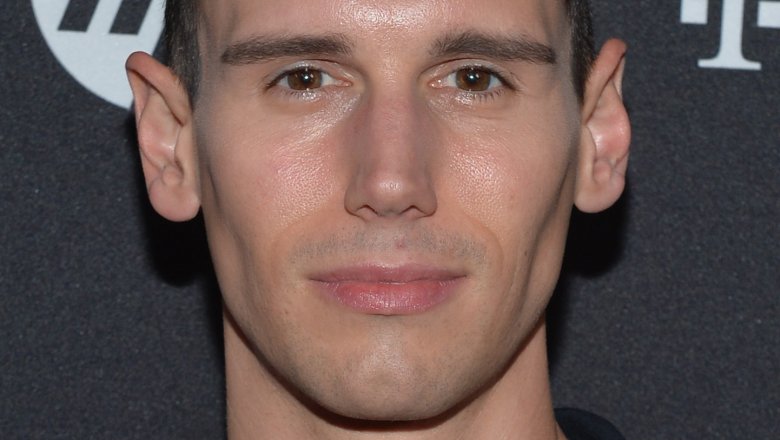 Getty Images
Another actor has joined the space-faring crew of First Man, the Neil Armstrong biopic that touts Blade Runner 2049 star Ryan Gosling as the lead. 
Deadline reports that Cory Michael Smith, known for his role as Edward Nygma/The Riddler in the Fox television drama series Gotham, has been cast in the upcoming film. Smith will take on the role of Roger Chaffee, a naval officer and aviator, aeronautical engineer, and NASA astronaut in the Apollo program. Chaffee worked as the capsule communicator for the Gemini 3 and Gemini 4 missions, and landed his first spaceflight assignment in 1966. Unfortunately, just a year later, Chaffee died in a fire along with fellow astronauts Virgil "Gus" Grissom and Edward H. White II. The tragedy took place during a pre-launch test of the Apollo 1 mission at the then-Cape Kennedy Air Force Station Launch Complex 34 in Florida. 
Directed by La La Land helmer Damien Chazelle, First Man features Gosling as Neil Armstrong and tells that riveting and "visceral" first-person account of NASA's attempts to successfully put a man on the moon. The core of the story, which is based on the book by James R. Hansen, follows Armstrong's life between 1961 and 1969, and will dive into the sacrifices he made and the cost the entire United States bore in carrying out one of the most dangerous (and potentially deadly) missions in history. 
Smith also joins The Punisher actor Jon Bernthal as former NASA astronaut and test pilot David Randolph "Dave" Scott, who walked on the moon in July 1971 as a part of Apollo 5; Claire Foy as Neil Armstrong's wife; Corey Stoll as Buzz Aldrin; Kyle Chandler as Deke Slayton; Jason Clarke as Edward H. White II; and Shea Whigham as Gus Grissom. 
Fans can next catch Smith in Todd Haynes' Wonderstruck, in which he stars alongside Julianne Moore. He recently wrapped filming on Yen Ten's AIDS drama film 1985, which also features Michael Chiklis, Virigina Madsen, and Jamie Chung.
Written by Oscar-wining Spotlight scribe Josh Singer, First Man will be produced by Chazelle and Gosling, with Isaac Klausner on board as executive producer. Universal Studios' Sara Scott is attached to oversee the project for the studio. First Man will take one giant leap into theaters on October 12, 2018.