Jon Bernthal Cast In Damien Chazelle's Neil Armstrong Biopic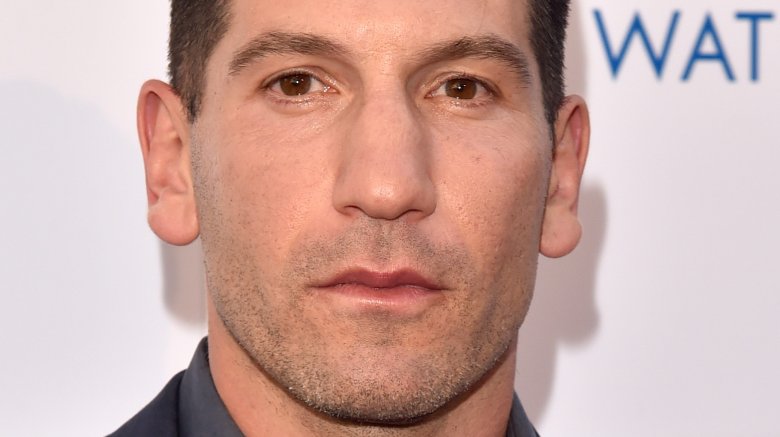 Getty Images
This is one giant leap for Jon Bernthal. 
The Tracking Board is reporting that Bernthal has been cast in First Man, the Neil Armstrong biopic that stars Ryan Gosling as the lead. 
Directed by La La Land helmer Damien Chazelle, First Man is based on the book by James R. Hansen, which follows the riveting and awe-inspiring tale of NASA's mission to successfully send a man to the moon. The core of the story zeroes in on Armstrong's life between 1961 and 1969, and will also explore the sacrifices he made and the cost the whole nation bore in carrying out one of the most dangerous and potentially deadly space missions in history.  
Bernthal is reportedly in negotiations to play David Randolph "Dave" Scott, a West Point and MIT graduate, former NASA astronaut and test pilot, and retired U.S. Air Force Colonel. Scott belonged to the third group of NASA astronauts, selected to join the Administration in October 1963 alongside Edwin "Buzz" Aldrin, among many others. As an astronaut, Scott walked on the moon in July 1971 as a part of Apollo 5. He was the seventh person in history to do so, and is one of only a dozen people to have set foot on its surface. Prior to that, Scott was a member of NASA's Apollo 9 mission, carried out in 1969. He went on to co-write Two Sides of the Moon, the acclaimed Cold War-era space race book, with retired Soviet-Russian cosmonaut and Air Force Major general Alexei Leonov. 
First Man is written by Oscar-wining Spotlight scribe Josh Singer, and is set to be produced by Temple Hill's Wyck Godfrey and Marty Bowen. The La La Land darling duo of Chazelle and Gosling will also produce, with Isaac Klausner serving as executive producer. Universal's Sara Scott is slated to oversee the project for the studio. 
In addition to joining Gosling for the biopic, Bernthal will act opposite Claire Foy as Neil Armstrong's wife, Corey Stoll as Buzz Aldrin, Kyle Chandler as Deke Slayton, Jason Clarke as Ed White, and Shea Whigham as Gus Grissom. 
News of Bernthal's casting comes hot off the heels of the actor's seriously impressive summer, which boasted great turns in Baby Driver, Shot Caller, and Wind River. The actor will soon kick some major bad guy behind as Frank Castle in Netflix and Marvel's The Punisher, and fans can also check him out in the upcoming indie project Sweet Virginia. Bernthal is currently wrapped up in shooting The Peanut Butter Falcon with Shia LaBeouf and Dakota Johnson.
First Man is set for release on October 12, 2018. In the meantime, take a look at the other movies we can't wait to see next year.