Whatever Happened To The Drip Drop After Shark Tank?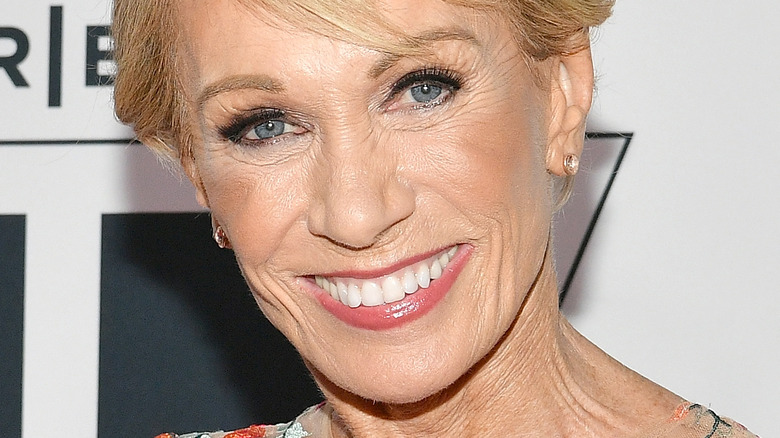 Dia Dipasupil/Getty Images
As a unique type of reality competition show structured around business investments, "Shark Tank" offers viewers plenty of reasons to watch beyond just its winners and losers. For example, one "Shark Tank" competitor set a record when he attempted to secure a $2.5 million investment. He then subsequently earned a promise of that exact amount from Kevin O'Leary, amounting to the most any contestant has received in the series' history.
Furthermore, winning and losing on "Shark Tank" is a little more complicated than on other reality shows, given that an investment is not the same thing as a guaranteed success. A sous vide company called Nomiku, for example, tanked in spite of its "Shark Tank" win. Meanwhile, a grooming products company called S.W.A.G. Essentials walked away from "Shark Tank" empty-handed, but became enough of a success afterword that the series briefly showcased the company's growth in a follow-up segment.
On "Shark Tank" Season 7, Episode 25, which aired in 2016, a pair of high schoolers pitch a product called The Drip Drop, which is an edible ice cream cone attachment that shields its holder's hand from melted ice cream. Competitors Oliver Greenwald and Sam Nassif ultimately walk away with a promise of $50,000 from Barbara Corcoran. Here's how that investment panned out as the company attempted to grow in the wake of its TV appearance.
The Drip Drop is no more
Just after their episode of "Shark Tank" dropped, Oliver Greenwald and Sam Nassif praised Barbara Corcoran in a joint interview published by the blog A Nibble of Business. "Working with Barbara and her team has immensely helped our business as we are just starting out and mentorship is exactly what we needed," they said.
Unfortunately for Greenwald and Nassif, neither Corcoran's mentorship nor her cash investment were enough to keep The Drip Drop afloat. While it's unclear at what point, exactly, The Drip Drop caved, the company's Facebook page hasn't been updated since June 2019, and it links to a URL for an official website that's no longer active.
According to his official website, Greenwald is now a design student, and has worked for Zoom and on a social change app, among other projects. Information about Nassif's present day work, meanwhile, is not so readily available. Nevertheless, like Greenwald, Nassif is still college-aged and has plenty of room to learn from appearing on "Shark Tank" as a high-schooler. So, while The Drip Drop appears to be no more, it may well be a mere jumping off point for its two young founders.