The Boys Character You Likely Didn't Know Cobra Kai's Xolo Maridueña Played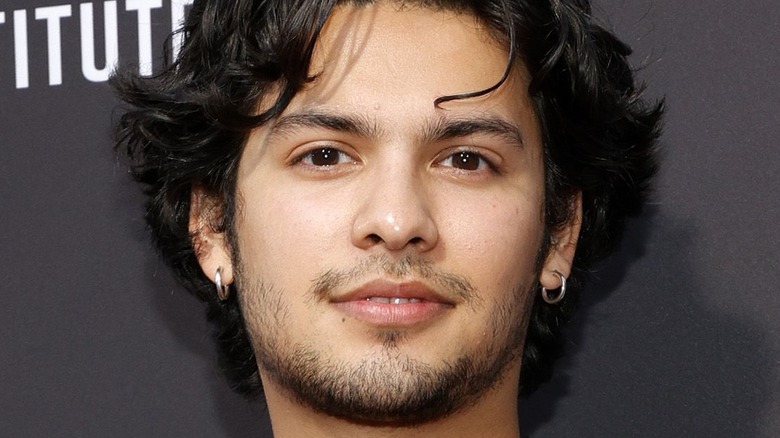 Amy Sussman/Getty Images
Everyone loves playing a hero, including "Cobra Kai" star Xolo Maridueña. As Miguel Diaz, he broke boards (and several laws) under the questionably watchful eye of Johnny Lawrence (William Zabka) and proved that, for the most part, he could handle his own. However, Maridueña has answered the hero's call outside the dojo as not one but two superpowered beings.
Beyond "Cobra Kai," Maridueña was tasked in 2021 to suit up as DC Comics' Jaime Reyes, aka Blue Beetle, a legendary teenage hero who bonds to an ancient alien scarab-shaped artifact, empowering him with an advanced super suit he can manifest at will. Think Venom but a little less bitey. Cool, right?
With that buggy hero in the bag, it would take a lot for the world of "The Boys" to top it, right? Well, in that unfiltered world of foulmouthed heroes and villains, Maridueña ended up voicing what might be one of the worst superpowered people ever committed to screen. He's wet not only behind the ears but everywhere else for that matter.
Xolo Maridueña voiced Aqua Agua in The Boys Presents: Diabolical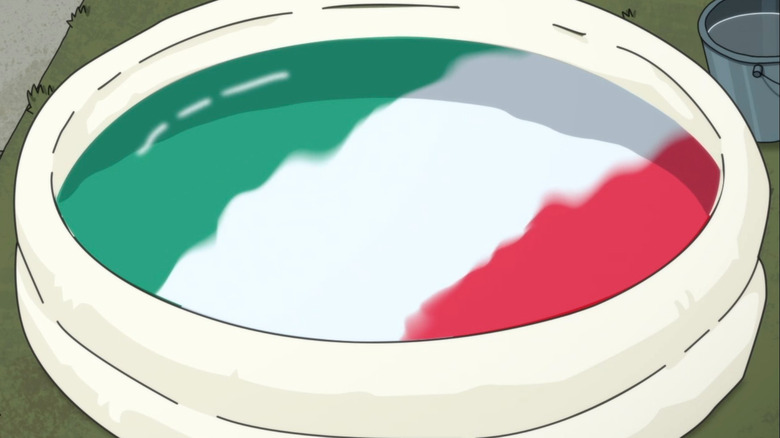 Amazon Prime Video
Episode 2 of "The Boys Presents: Diabolical," an anthology series based on the hit Amazon Prime Video series "The Boys," stars Xolo Maridueña as the useless superpowered youth Aqua Agua, who can transform into water and back again — and that's it. It's a power so bafflingly stupid, that it seems almost impossible to imagine, but given that this particular installment was co-written by "Rick and Morty" co-creator Justin Roiland, it somehow makes perfect sense.
Told from the point of view of the Narrator (Christian Slater), a character whose power is narrating everything, the episode follows teen Supes who were cast aside for having terrible powers, including Aqua Agua. Tired of being treated like misfits, they team up to go after the parents who abandoned them and exact bloody revenge. Poorly gifted youths like the Human Tongue and Mo-Slo ("Stranger Things" star Caleb McLaughlin) also get in on the action. As far as Maridueña's presence goes, it's a brief but brilliant addition for keen-eared fans. It's also proof that the "Cobra Kai" star must have a glass-half-full attitude to take on a gig this small for a hero this bad.