Who Voices The Narrator In The Boys Presents: Diabolical Episode 2?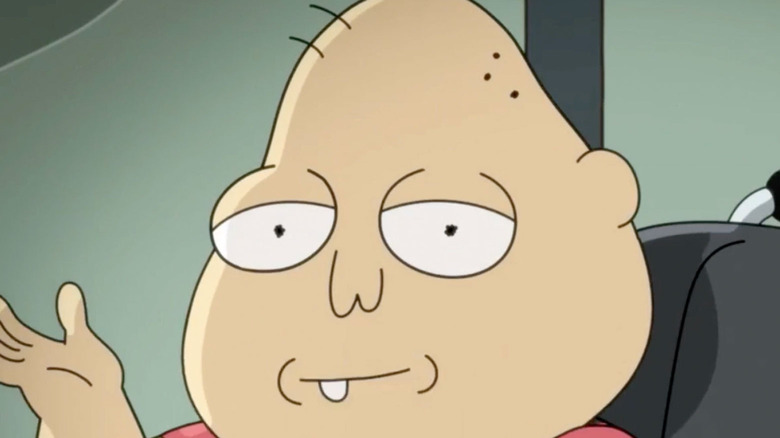 Amazon Prime Video
When news got out one of the creative forces behind "Rick and Morty" would be handling an episode of "Diabolical," expectations that a hefty dose of weird was going to find its way into "The Boys" universe. That's precisely what we get in the show's 2nd episode, a wild installment with the roll-off-the-tongue title of "An Animated Short Where Pissed-Off Supes Kill Their Parents."
In what plays like a knock-off "X-Men" school that no kid would like going to, Justin Roiland co-wrote this episode with Ben Bayouth, which sees a team of abandoned kids with terrible powers get their own back on the parents that left them. As the likes of The Human Tongue and Mo-Slo go into action to right wrongs, one of the subjects that stays behind to apply his special gift is The Narrator, who (you've guessed it) narrates everything. While the specifics of his powers are up for debate, what is unmistakable is the voice behind this storytelling super. It belongs to someone who has had chats with vampires, dabbled in wild conspiracies, and even entered the world of "Rick and Morty" himself.
The Narrator is voiced by Christian Slater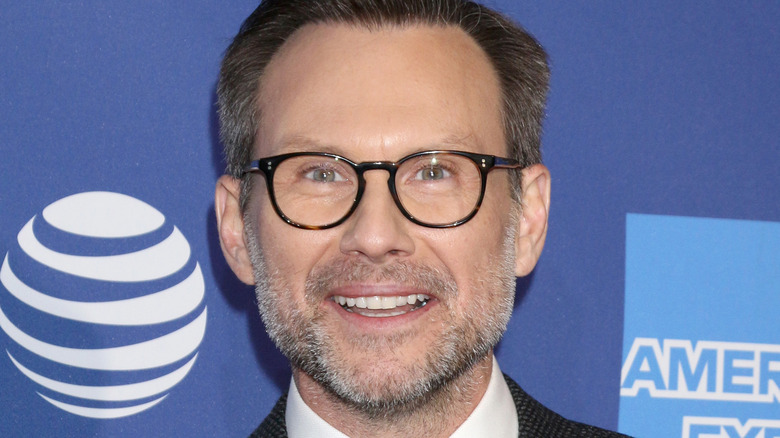 Kathy Hutchins/Shutterstock
The Narrator is voiced by none other than Christian Slater, who, long before he walked into the recording booth to bring animated characters to life, made a name for himself in one violent love story written by Quentin Tarantino. "True Romance" was directed by the late Tony Scott and starred Slater as Clarence Worley opposite Patricia Arquette's Alabama Whitman. He is also known for his roles in movies such as 1988's "Heathers" and 1994's "Interview with the Vampire," where he played Daniel Molloy, the film's titular interviewer — a role that was supposed to go to the late River Phoenix.
As a voice actor, Slater notably guested in Season 3 of Adult Swim's "Rick and Morty." Here, he voiced Avenger-like hero Vance Maximus, leader of a super team that called in the help of Rick and Morty to stop a massive threat in the season's 4th episode, "Vindicators 3: The Return of the Worldender." Their plan of attack goes sideways when a bitter Rick (Justin Roiland) stops the Worldender on his own, gets drunk, and sets up death traps for the team out of spite. It's arguably one of the show's best episodes, with the shocking demise of Slater's character being a highlight from the off.
You may also recognize Slater's voice for his role on the Netflix animated series "Inside Job," which stars Lizzy Caplan as Reagan Ridley, who leads a team in the shady underground organization of Cognito, Inc. Slater plays Reagan's dad, Randall Ridley, who starts the series fired from the company but still causing issues outside the office. Having absolutely no consideration for other people's opinions, swearing at length in between drinking, and having a severely damaged relationship with his daughter, it seems like Randall would get along with a certain spiky-haired scientist from that other animated show we mentioned above.