Travina Springer Reveals What It's Like Getting Directed By Clint Eastwood - Exclusive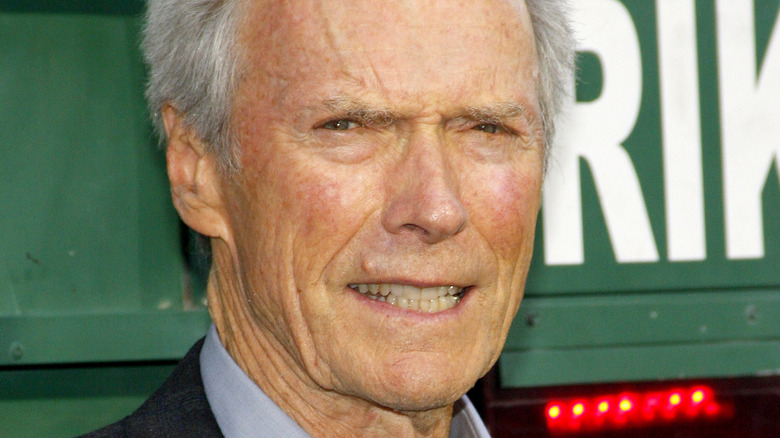 Tinseltown/Shutterstock
It can be pretty nerve-racking for an actor to work with iconic industry icons like Clint Eastwood, but "Ms. Marvel" actress Travina Springer got the chance during his 2018 film "The Mule." Not only did Springer star in the movie with Eastwood, but he directed the film as well — a unique opportunity for any actor. Eastwood plays a Korean War veteran and horticulturist-turned drug mule in this high-stakes film. His fictionalized character is loosely based on the real-life story of Leo Sharp, as first reported in The New York Times article, "The Sinaloa Cartel's 90-Year Old Drug Mule." Sharp died two years before the film was released, but the story lives on in the movie and the actors' experiences.
Travina Springer spoke to Looper during an exclusive interview where she revealed what it was like working with Clint Eastwood on "The Mule." She also went down memory lane to the 2010 film "Valentine's Day," where she reminisced about filming the movie and acting alongside Hollywood staples like Jamie Foxx and Eric Dane.
Improvising with the Greats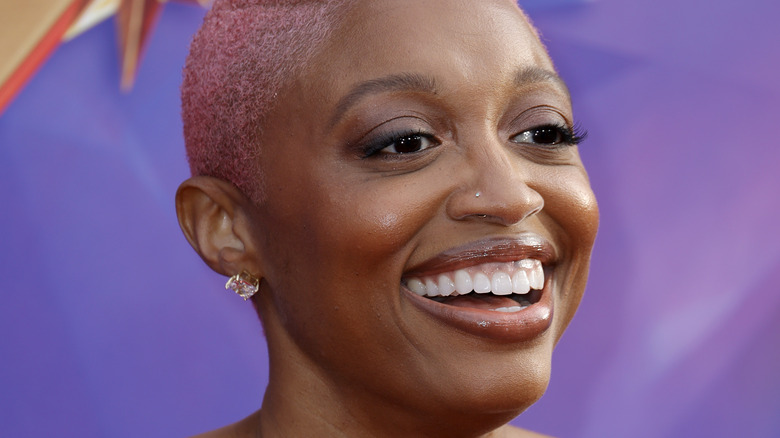 Frazer Harrison/Getty Images
Springer is nothing if not a pro, even when she's acting alongside directors like Clint Eastwood. Recalling her work with him on "The Mule," she said, "I might have been a little bit nervous getting ready to work with him. But I'll say that, before we went to shoot, we were in the trailers, and he was in the makeup trailers. He was so nice and so complimentary, so polite. It was really lovely meeting him." They say never meet your heroes, but sometimes it works out in your favor — especially when they're nice in a work setting. 
"Everyone calls him The Boss. And his directing style is a lot different because he'll just say, 'And that's it,' or 'That's all of that.' There's no 'cut.' There's no action. That's it. So it was really a unique experience," Springer added. "We were out in the dessert, it was 106 degrees. But he didn't only direct us, he was in the scene with me. So I've acted with him as well, and that was really nice. After our first take, he was like, 'I'm going to try something.' And we literally improvised the rest of the scene, so that was something that was really phenomenal." Improvising alongside Clint Eastwood is just about as good as it gets. 
A McSteamy Valentine's Day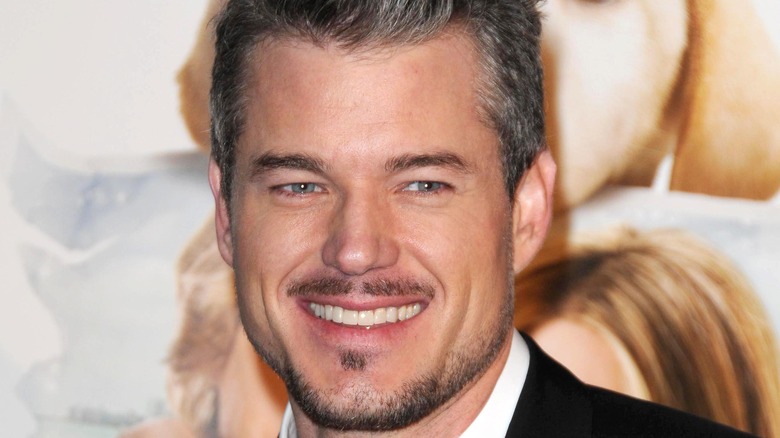 s_bukley/Shutterstock
Additionally, Springer's film "Valentine's Day," had a massively star-studded cast like Julia Roberts, Jamie Foxx, Anne Hathaway, Ashton Kutcher, and even Taylor Swift — among a ton of other stars. On who Springer got a chance to work with and some standout memories from that film, she said, "It was interesting. I got to be in a scene with McSteamy. Yeah, that's what he was called at the time. That's Eric Dane. And Jamie Foxx and Jessica Biel." Fans of "Grey's Anatomy" will certainly recognize Dane and the fandom's nickname for his character Mark Sloan. 
It's certainly not easy to be around food that smells incredible without being able to grab a bite, which was the case for Springer during filming. "What was interesting is that my scene was being filmed during Ramadan, so it was the holy month, and I was fasting," Springer explained. "I remember being so hungry and all this lovely food was at catering. It was really beautiful, so I was taking boxes, putting [them] away, waiting for sunset. I do remember that I was so hungry." With the ability to take to-go boxes and hang out with Jamie Foxx, it seems like everything worked out. She noted, "And Jamie Foxx was really funny. They kept having me just improvise a bunch of takes, so that was a really cool experience to have early on in my career."
New episodes of "Ms. Marvel" stream Wednesdays on Disney+.