Henry Thomas On Why His New Action Thriller Crawlspace Is A Plumber's Version Of Die Hard - Exclusive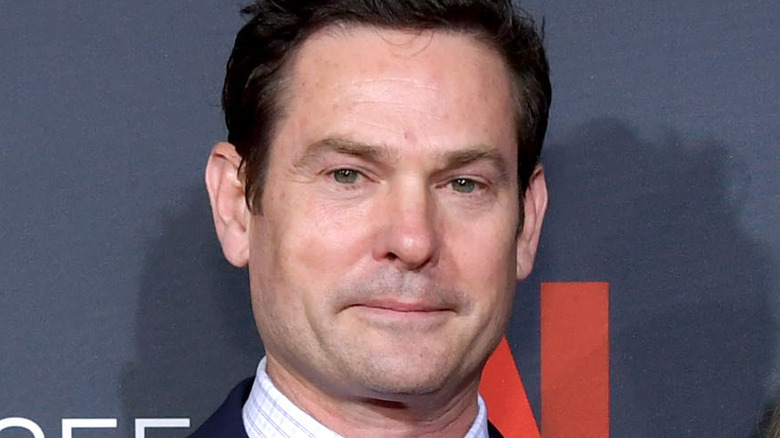 Emma Mcintyre/Getty Images
Veteran actor Henry Thomas has explored several different genres over his illustrious career, which kicked off in a big way in 1982 with his role as Elliott, the boy who befriends a lovable alien in director Steven Spielberg's sci-fi classic "E.T. the Extraterrestrial." From there, Thomas acted in revered period dramas including director Martin Scorsese's "Gangs of New York," and in the last few years, he's teamed with horror maestro Mike Flanagan in such miniseries as "The Haunting of Hill House," "Midnight Mass," and the forthcoming "The Fall of the House of Usher."
Yet for all experiences, Thomas hadn't done much in the action-thriller genre until "Crawlspace," new on digital video from Paramount Pictures Home Entertainment. Thomas stars as Robert, a struggling plumber and new family man who is willing to work for people on credit until they can afford to pay him. Robert's latest job, though, turns out to be much more dangerous than others: As if entering the confines of a dingy crawlspace under a cabin isn't enough, Robert hears a murder taking place on the floor above him.
Since the bad guys who just killed the cabin owner can be identified by Robert, the plumber needs to get very resourceful with his tools of the trade to outsmart them so they can't murder him and recover a load of cash stashed in the crawlspace.
Thomas loves playing an unlikely hero who channels his inner John McClane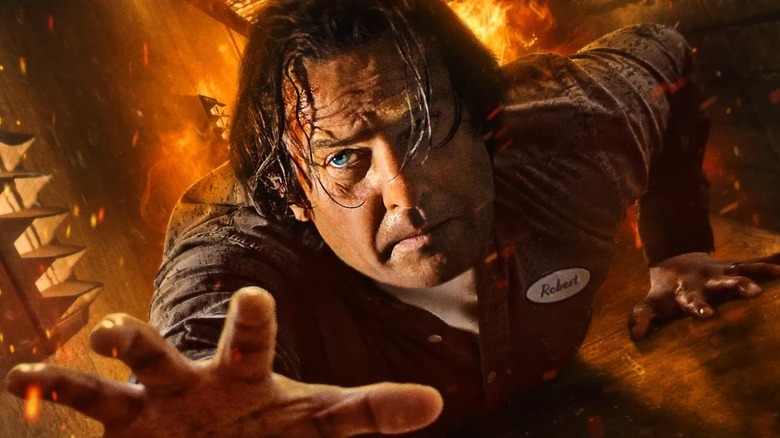 Paramount Pictures Home Entertainment
"Crawlspace" not only provided Henry Thomas the unique opportunity to star in an action film, but also to do so as an unlikely hero. Robert, after all, is just an everyday plumber who is forced to channel his inner John McClane — Bruce Willis' iconic character in the legendary action thriller "Die Hard" — just to survive.
"It's fun, and there's a certain feeling of wanting the underdog to win," Thomas told Looper in an exclusive interview. "There's also a certain blue collar hero aspect to it that appeals to me and a lot of other people, but it was fun because it was like 'Die Hard' or 'Home Alone' [but set] under a cabin."
On top of providing the actor with a new genre to explore in the action realm, Thomas noted that "Crawlspace" was "also cool because it's actually the first film that I've had a starring role in [after] a long time."
"At 50, I get hopeful that maybe new roles will open up because of it — and maybe you'll see me as a cantankerous sidekick in a big action movie," Thomas added with a smile.
Crawlspace forced Thomas to confront his claustrophobia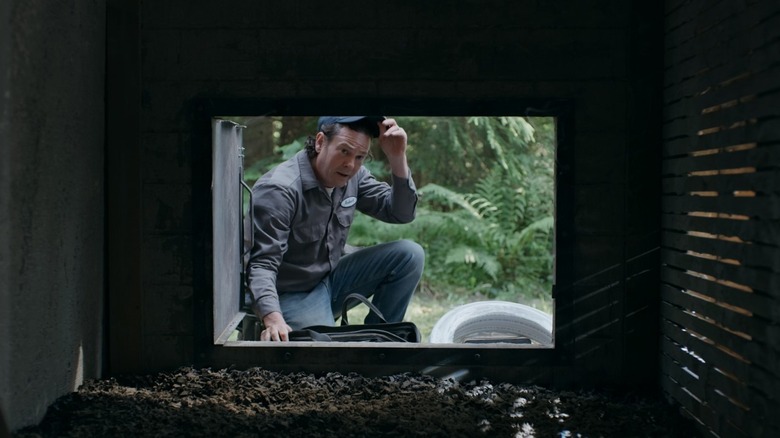 Paramount Pictures Home Entertainment
While "Crawlspace" is only a movie, Henry Thomas still had to confront his real-life claustrophobia during filming. While the actor felt it was a bit therapeutic taking on a role that required him to enter a crawlspace, it didn't completely take away his fears: "I am a little claustrophobic, and I don't like tight spaces — and no, it didn't heal me at all. It made it worse, probably," Thomas said, laughing. "It was a little bit of a therapy session being down in that set all day because we built it on a stage, but [they were still] pretty tight quarters."
Ultimately, filming "Crawlspace" was all about having a good time for Thomas, so he made the best of every minute he had on the production.
"I don't have a lot of opportunities to be in action movies. It was a lot of fun for me as an actor to do that," Thomas said. "Bradley Stryker and Ernst Harth, who played the villains, they were great. We had a lot of fun on and off set. It was a fun experience."
Directed by L. Gustavo Cooper, "Crawlspace" is new on digital video from Paramount Pictures Home Entertainment.