Katey Sagal Makes Her Thoughts On Returning To Futurama Clear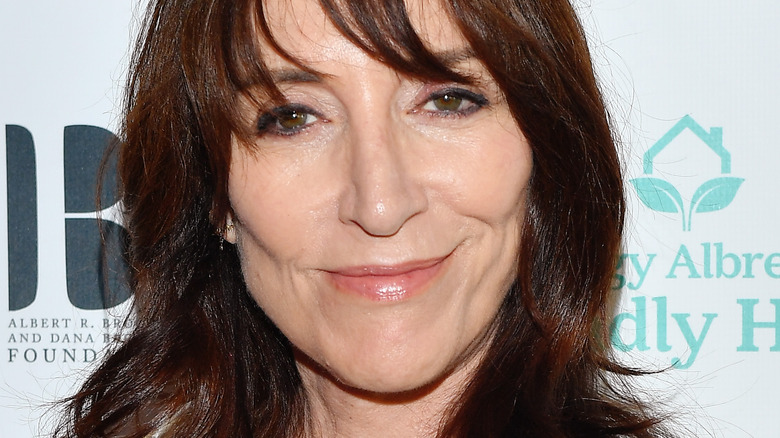 Vince Bucci/Getty Images
"Futurama" is one of the most beloved animated shows of the past 30 years, but its enduring success can't be attributed to just one person's contributions. While the comedic sensibilities of its creator, Matt Groening, are a big part of why "Futurama" has long been so appealing to viewers, the show's unique animation style has also played a major role in its success, as has the vocal performances given by its cast members.
John DiMaggio, in particular, has received plenty of acclaim over the years for his now-iconic performance as Bender, but so have actors like Phil LaMarr, Billy West, and Frank Welker. In fact, Katey Sagal's performance as Leela has become just as integral to the character as her actual design. In other words, it's because of the work done by Groening, his animators, and the show's cast that "Futurama" has not only produced well over 100 episodes up to this point but is also being brought back yet again.
Fans of the show were, of course, surprised to learn earlier this year that Hulu is bringing "Futurama" back to life. New episodes of the show are being produced right now, and the series' central cast members are all expected to reprise their respective "Futurama" roles for the revival, including Sagal.
In a recent interview, the "Futurama" star made it explicitly clear why she decided to reprise her role as Leela in the series' latest revival.
Katey Sagal didn't have to think too hard about reprising her Futurama role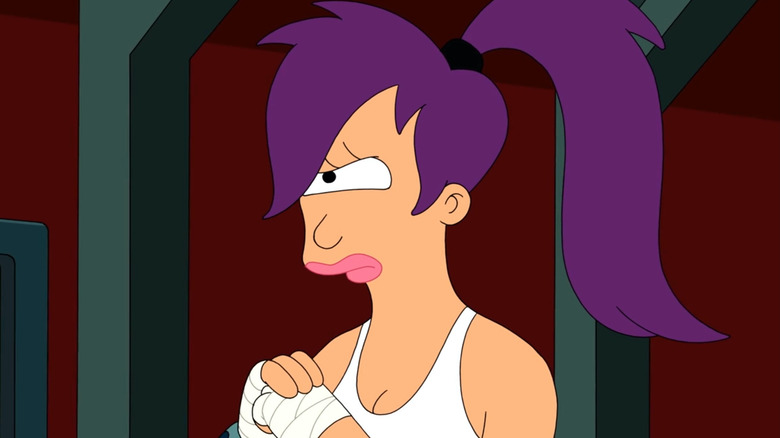 Comedy Central
While speaking recently with CinemaBlend, Katey Sagal opened up about why she chose to participate in Hulu's new "Futurama" revival and made her feelings about the show very clear. Indeed, when asked by the outlet how easy of a decision it was for her to agree to contribute to the show's new episodes, Sagal said, "The easiest. I love that job. I just did it yesterday. We recorded an episode and I just...it was so much fun. It's just great, great writing, great characters."
Sagal went on to say that it didn't even come as much of a shock to her when she learned that Hulu was interested in bringing "Futurama" back. "I'm never surprised when it's rebooted, because it's constantly rebooted. It has such a great fan base," Sagal said. The actor added, "It's really not a problem at all. And everybody just falls right in. We know what's happening, so it was great. It's been great." Of course, as certain fans already know, not all of Sagal's "Futurama" cast members were as quick to join the show's Hulu revival as she was.
When the revival was originally announced, John DiMaggio was famously excluded from its cast lineup. Variety even reported at the time that the revival's producers were prepared to find someone else to voice Bender. However, DiMaggio's absence quickly caught the attention of "Futurama" fans everywhere, which inspired many to put increased pressure on Hulu to come to an agreement with the actor.
Fortunately, an agreement between the parties was eventually reached and DiMaggio is, thankfully, set to return as Bender in Hulu's "Futurama" revival. Now, with that obstacle out of the way, fans can rest easy and feel safe about their excitement for the forthcoming batch of new "Futurama" episodes.