The Truth About How Denzel Washington Got His Magic Pinky Finger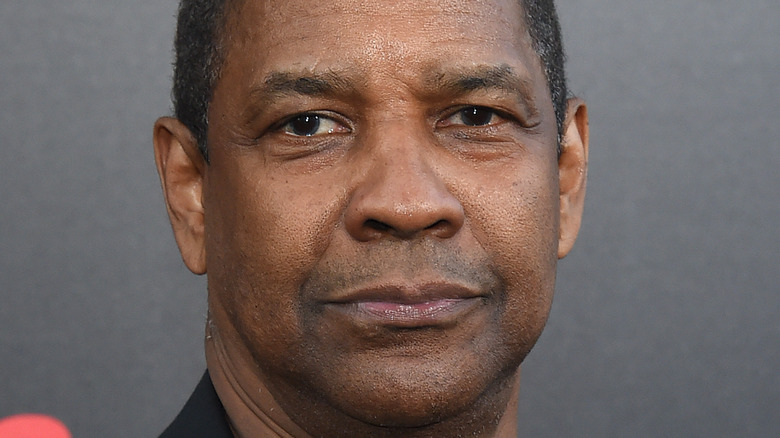 DFree/Shutterstock
Exuding an on-screen presence that few have been able to match, Denzel Washington's name alone is practically enough to elevate any production. From action thrillers to historical biopics to Shakespearian dramas, Washington continues to surprise audiences with his range, remaining a prominent leading actor to this day. On top of that, he's proven a more-than-capable director, with such acclaimed works as "The Great Debaters" and "Fences," as well as an important figure in advancing African Americans within the entertainment industry. Not only does Washington remain the most nominated black actor in Oscars history, having earned his 10th for "The Tragedy of Macbeth" in 2022, and won two for "Glory" and "Training Day" (via People), he has also cultivated some of the most prominent talents in the field today. From paying for Chadwick Boseman's acting program tuition to giving directorial advice to "Creed III" director Michael B. Jordan, Washington has ensured that the next generation of creators will continue to fight for the stories they believe in. 
While most know Washington for his powerhouse performances and contributions to the entertainment field, as with most other actors, he is full of surprises. One fact about Washington that always seems to come as a shock is an uncanny injury on his right pinky finger. It's a hard thing to unsee, and how he came across it is equally as fascinating.
A football injury granted him the magic finger
In an interview on The Graham Norton Show, Norton, after talking with other actors about their hand injuries, brings up Denzel Washington's infamous pinky injury. They show an image featuring Washington and Meryl Streep that prominently displays the dislocated pinky in all its uncomfortable glory. Washington goes on to explain that, "I had it rebuilt. I had injured it so many times playing...American football...I went up for a pass playing American football and dislocated it and it's happened so many times over the years that if I just open my hands...it would pop that far." 
Washington goes on to explain that when he would star in films during this time, he would have to fidget with his hands to make the injury less noticeable. Additionally, he found joy in freaking out his children's friends who would ask to see his "magic" finger. He claims that it doesn't cause any problems now, comparing his pinky to a "gummy bear."
Washington is not the only celebrity to sustain notable finger and hand injuries. Shia LeBouf sustained significant damage to his hands following a car accident (via People). Jimmy Fallon had a nasty fall that required his finger to get micro surgery (via Rolling Stone). Probably most infamously was Leonardo DiCaprio's bloody hand injury caught while cameras were rolling on Quentin Tarantino's "Django Unchained" (via Republic World). It goes to show that no matter how seemingly impervious, even the greats can get hurt from time to time, and their commitment to their craft even through the pain certainly deserves a hand.